Customer support and service are crucial to businesses dealing with clients on a daily basis since customers need to be treated right.
It doesn't matter what kind of product or service you're selling: if it isn't good enough for your clients, they will find someone else to buy it from.
But if you maintain high customer service standards to provide your clients with the best possible service, they will keep coming back.
See our customer service standards checklist to set up clear guidelines for your agents and keep your service at the highest level.
The importance of customer service standards checklists
When it comes to providing customer support, many businesses struggle with maintaining consistency. The reason is often a lack of specific guidelines for customer support staff.
This can lead to inconsistency in the quality of service offered, which will ultimately reflect a bad customer experience. A good way to combat this issue is to implement a standards checklist for your support staff., which will help you maintain a high quality of service, and it can also be used in case any misunderstanding with clients arise.
Who can benefit from the customer service standards checklist?
By following these guidelines, the customer service team can provide a high-quality service to the clients. This is particularly important for businesses with multiple locations, to maintain consistency across each branch's service provision. It will also help improve customer satisfaction, which can result in them returning in the future.
The management team can use the standards of service checklist as a way to audit the quality of service offered by their support staff. This will help them identify any areas that need improvement and give them an idea of how well their business is performing.
Explore the customer service standards checklist
Let's see which customer service industry standards your business should cover to ensure high-quality service provision.
It is the backbone of your basic customer service standards. It should outline how your business will provide support to its clients. Be clear about the procedures that need to be followed to resolve any complaints or queries.
Why is a customer service policy important?
It provides your staff with a clear set of guidelines to follow when they are assisting clients. As a result, they will be able to deliver service with a consistent level of quality and it will make it easier for staff to resolve any disputes that may arise.
How to set up a customer service policy?
Your policy should include the following elements:
Customer support objectives
Customer satisfaction targets
Response time expectations
Information to be provided by customer service representatives
There are a variety of tools that you can use to help manage your customer service policy, including the following:
Customer feedback forms
Customer satisfaction surveys
Customer support tickets
In-house training sessions
Online training courses
E-books and manuals
Transparent communication is important for excellent service to customers. It ensures that there is no miscommunication between management and support staff when it comes to dealing with customers on a daily basis.
Why is transparency important?
Lack of transparency between your support team and management can create mistrust. This can hinder communication, negatively affecting your bottom line.
How to maintain transparency?
You can do it by holding regular meetings between management and staff. It allows both parties to openly share any updates or concerns they may have, and keep communication open.
Which tools to use for maintaining transparency?
Google Docs
Skype
GoToMeeting
A consistent level of information should be offered to customers when they contact the business.
Why is consistency important?
It helps your customers trust you. There may be confusion among clients who attempt to access support if each member of staff has a different understanding of the company's policies.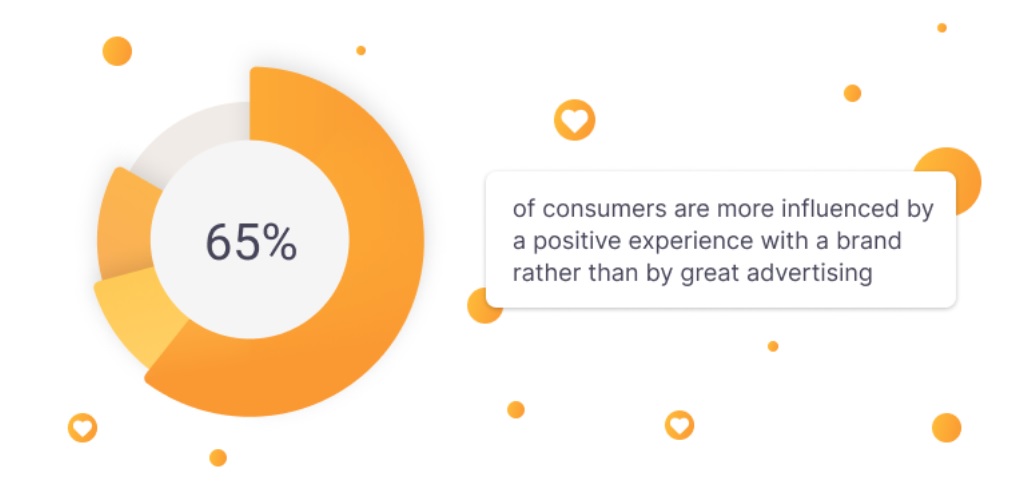 How can consistency be improved?
The following steps can help you improve the consistency of your customer service:
establish a customer service policy that is clear and easy to understand
train your staff in delivering excellent assistance
make sure that your contact information are easily accessible
monitor the quality of your service via feedback forms and surveys
There are a number of tools that you can use, including:
customer support standards checklist
customer feedback forms and surveys
customer satisfaction scores
A very important feature is accessibility to the customer service standards checklist. This will make it convenient for your staff to refer to it whenever they need it, as well as make it easier for them to follow the guidelines set out in the document.
Why is easy access important?
If the customer service standards are not readily available, then staff will be less likely to refer to them, leading to a possible decrease in the quality of service. It may confuse support staff.
How should easy access be handled?
Store them in a convenient location, like a shared folder on the company's network. You can also make them available online, or even print them out so that staff can have a physical copy to refer to.

Microsoft Word
Google Drive
One of the main goals of customer service standards is to ensure that response times are as short as possible. It shows that your business cares about its clients, that they are valued and appreciated.
Why is the speed of response important?
A quick average response time is essential for customer satisfaction levels. It demonstrates that your business respects its customers' time.
How to reduce your speed of response?
You can do this by implementing a ticketing system or using help desk software. This will allow you to track the progress of each support request, and help you provide quick responses to all inquiries.
It's imperative to be polite to your customers at all times to help your business establish and maintain a positive reputation.
Why is courtesy important?
You must consider the needs of your clients if you want them to see a positive image of your business. Customer service is often the first impression that people have of your company, so it's important to make sure that it's a good one.
How to be courteous?
You can set standards for employee behavior and provide training courses that focus on courtesy and good manners. You can also use customer service scripts.
employee training courses
courtesy training course
scripts for customer service agents
For your clients to have a positive customer experience and become repeat customers, accuracy and attention to detail are vital factors.
Why is accuracy important?
When your employees are kind and show punctuality, customers are more likely to perceive your business positively.
How to maintain accuracy?
You can use tools like LiveAgent helpdesk software to keep a close eye on all the customer interactions. Additionally, all customer inquiries are accessible from a single universal inbox. With this system, nothing will be overlooked. Your staff can also benefit from customer service scripts with all the detailed information they need.
Which tools to use for maintaining accuracy?
customer service scripts
accuracy training course
attention to a detail training course
Clients prefer to be served immediately upon their request. The best solution would be to have someone accessible 24/7 through live chat to answer customer inquiries immediately but of course it is not always possible. Also, a Knowledge Base is a good way to empower customers to solve issues on their own.
Why is responsiveness important?
If you provide responsive service, you can be sure that whatever questions or problems arise will be addressed promptly. If a customer doesn't receive a response, it can lead them to think that they are being ignored or are not important to the company.
How to be responsive?
Provide an easy way for users to reach you (such as an email address) and make sure that somebody is always monitoring that channel. Having omnichannel support is best, as it lets the customer interact with the help desk across multiple communication channels. Many customers prefer to contact a call center or live chat in order to resolve their issues quickly.
Responsiveness also means answering all customer complaints.
Make sure you have a system in place for tracking customer queries and complaints. You can keep track of any problems or progress with individual customers. Software like LiveAgent helpdesk is great for that.
well-organized Customer Relationship Management (CRM) software
email helpdesk software
messaging software
survey software
LiveAgent helpdesk software
live chat software
In the past few years, AI has become a popular solution.
Why is AI important?
It offers a number of benefits, including the ability to handle more inquiries at once and the ability to provide a human-like experience for customers.
How to use AI?
You can implement artificial intelligence into your customer support department by using virtual assistants and various integrations with machine learning capabilities. This allows you to provide an exceptional level of customer support, and it will also help reduce the workload for your support staff.
chatbots
virtual assistants
Customer service automation is an integral part of providing high-quality support. It increases the effectiveness of your staff's work. Repetitive tasks that can be defined by criteria can be performed automatically.
Why is customer service automation important?
Using automation tools help manage your customer interaction more efficiently. It will also make the process less time-consuming for both you and your customers. Utilizing automation rules is beneficial for high ticket volumes. It allows less room for human error and improves response times.
How to automate customer service?
You can use automation tools to help with the following tasks:
customer account management
order management
customer support and service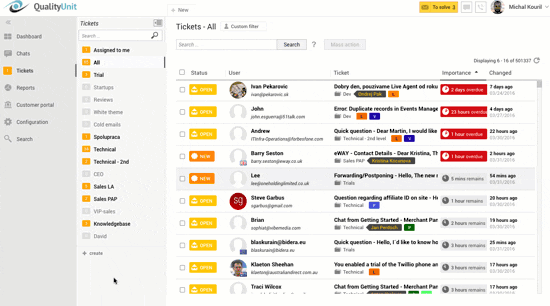 LiveAgent
Zendesk
Salesforce
Customer expectations are at an all-time high, but they can be kept under control with the help of management practice.
Why is the management of customer expectations important?
You can better meet your customer's needs if you keep their expectations in check. Whenever you do not meet your customers' expectations, they may become dissatisfied. Always strive to provide the best service possible, but don't promise what you can't accomplish.
How to manage customer expectations?
Listen to your customers' needs and then outline what is and what isn't included in your service standards. Be straightforward and honest rather than overstating your capabilities. When possible, be flexible, but make sure your customer service team can handle the request.
customer service form
follow-up survey
Bear in mind that a business's customer support standards are often measured by the employees' behavior towards customers.
Why is a professional approach important?
It helps your staff build strong relationships with clients.
Customer satisfaction can be improved with an employee training program that focuses on customer-centric communication and behavior.
How to take a professional approach?
Involve your employees in designing your customer service standards process and provide them with professional training.
customer service standards
employee training courses
Maintaining a periodic performance plan for your customer support team ensures meeting the standards you have set.
Why is a performance plan important?
Performance plans communicate company's strategies and objectives. They also help improve employee productivity and motivation, as well as ensure that they are familiar with the company's goals.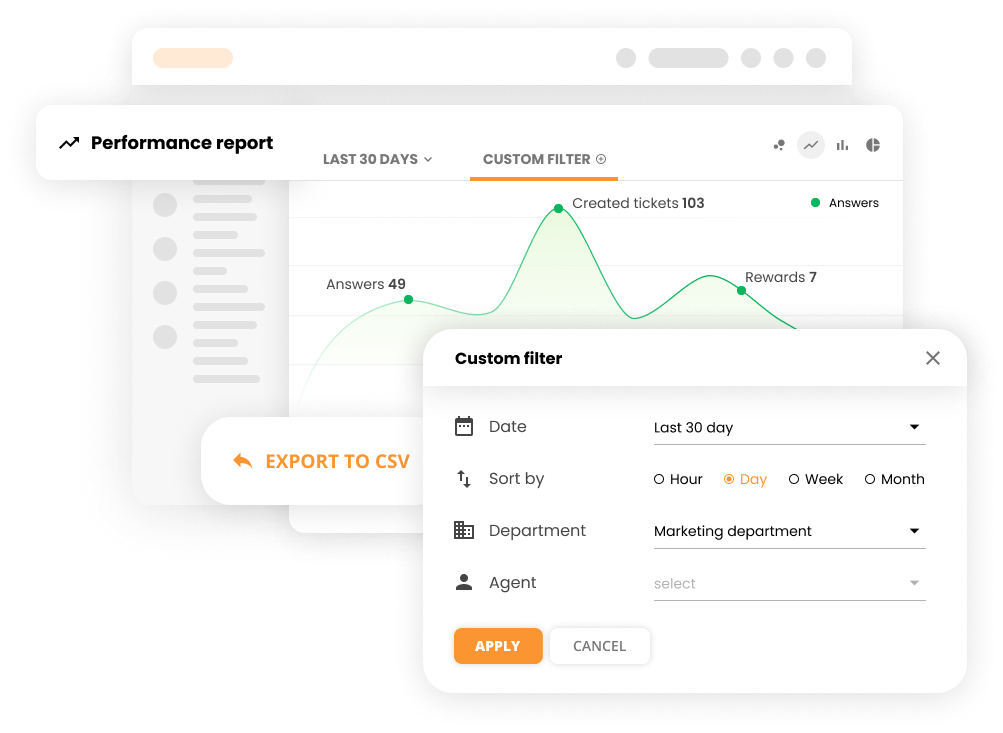 How to create a performance plan?
Set goals and objectives that are related to your staff's work performance. You can use scorecards to track their progress and identify any areas that require improvement.
Asana
scorecard
project management software
It's important to have a training plan for your service agents to keep them up-to-date with the latest changes.
Why is agent development important?
Your agents must know about the latest developments. A training program is vital for your agents to provide reliable and up-to-date service.
How can you manage agent development?
Identify which areas need improvement and create a training plan around them. You can also establish goals and objectives which will improve the performance of your agents as well as keep them motivated.
training plan
training courses for customer support agents
Analyzing your results will help you see which campaigns are working well, which could use improvement, and how each marketing campaign is doing.
Why is monitoring and tracking results important?
To make informed decisions, it's necessary to find out which marketing methods are effective.
How to monitor and track results?
Make sure that all feedback is recorded properly (CRM software is great for this) so that you can analyze it later.
Keep watch on your website's analytics to see how many people are visiting, and what pages they're looking at. This will help you understand what content is popular and what needs improvement.
Compare your results with those of your competitors – what are they doing that you're not?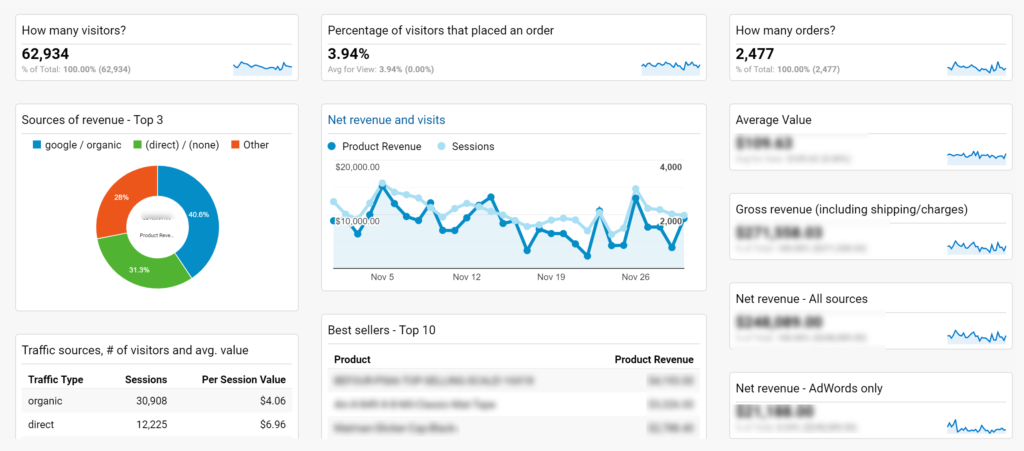 Some of the most popular tools for monitoring and tracking results are:
Google Analytics
customer relationship management (CRM) software like HubSpot or Mailchimp
LiveAgent
Summary of the customer service standards checklist
Set up customer service policy
Maintain transparency
Provide consistent experience
Take care of easy access
Check the speed of response
Respect customers
Pay attention to details
Be responsive
Use artificial intelligence
Automate customer service
Manage customer expectations
Take a professional approach
Create a performance plans
Develop your agents
Monitor and track results
Frequently

asked questions
What are the 3 important qualities of customer service?
Courtesy: being polite and courteous to your customers at all times will help to create a positive image of your business. 2. Efficiency: customer support is often the first impression that people have of your company, so it's important to make sure that it's a good one. Customer satisfaction: provide your customers with a service that they are happy and satisfied with.
How can I provide better customer service?
Provide your employees with effective training and support and set high standards for their behavior and interactions with clients. Use performance plans to help motivate your staff and to keep them up-to-date with the latest changes and developments. Improve your agents' knowledge and skills. Make sure they understand your organization's goals and objectives.
What are the customer service rules?
They are a set of guidelines to be followed by all employees when providing support to clients. Customer service agents should be polite, helpful, and professional at all times. They should also make every effort to resolve any complaints or queries that customers may have.
What are the different types of customer service?
Self-serve: customers resolve issues themselves. Live: customer service transactions are performed by a live agent. Web-based: customers interact with the company via the website or a chatbot. Community: customer service is delivered through e.g. social media channels.
What are the benefits of providing good customer service?
Due to lower turnover rates, customer loyalty and retention rates increase, resulting in lower costs. Gaining a loyal client base that you can utilize later on in many ways. Improved customer satisfaction, which will lead to greater profits for your company. Having excellent customer service will differentiate your company from the competition.
What is the customer service CS formula?
It is a tool that can be used to measure the effectiveness of your customer service department. It consists of three elements: customer satisfaction, customer loyalty, and customer retention.