Monitor the availability of your Agents. See time (date, hours, from, to) when your Agents are online. Filter statistics according to Departments. Agent availability can be exported to a CSV file.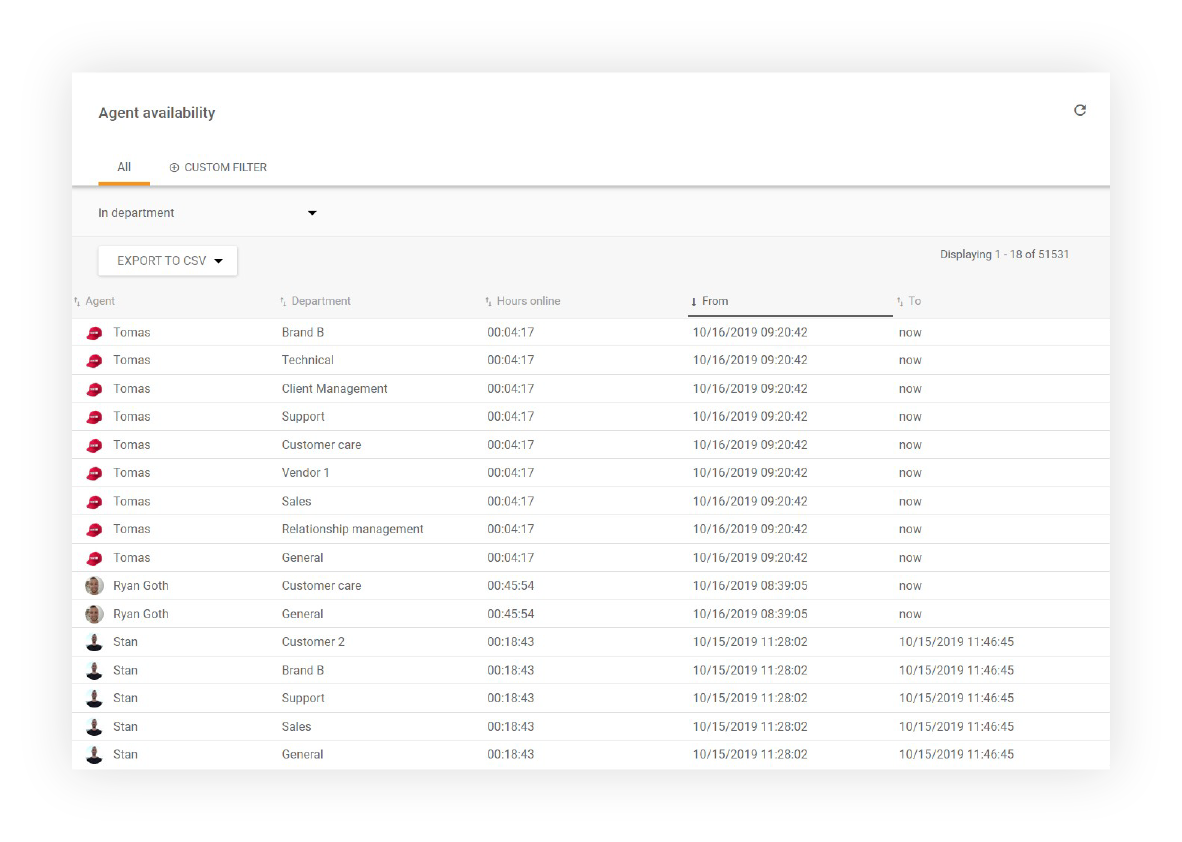 Agent availability reports are available for:
Identify exceptionally hard-working agents
Generate agent reports to get an overview of how many tickets, calls, and chats they've answered. Try it today. No credit card required.