What is a helpdesk?
A helpdesk is a part of an information technology infrastructure library (ITIL).
It's a department within a business that focuses on serving customers and end-users. It provides users with information about the products or services they've purchased. It also offers support when users are experiencing problems or need help.
Businesses use helpdesk to provide support to their customers through various channels. They can include call centers, websites, live chat, social media, or email.
Helpdesk agents support customers with software known as help desk software. Nowadays, when people refer to a helpdesk, they're referring to a ticketing system or a help desk software.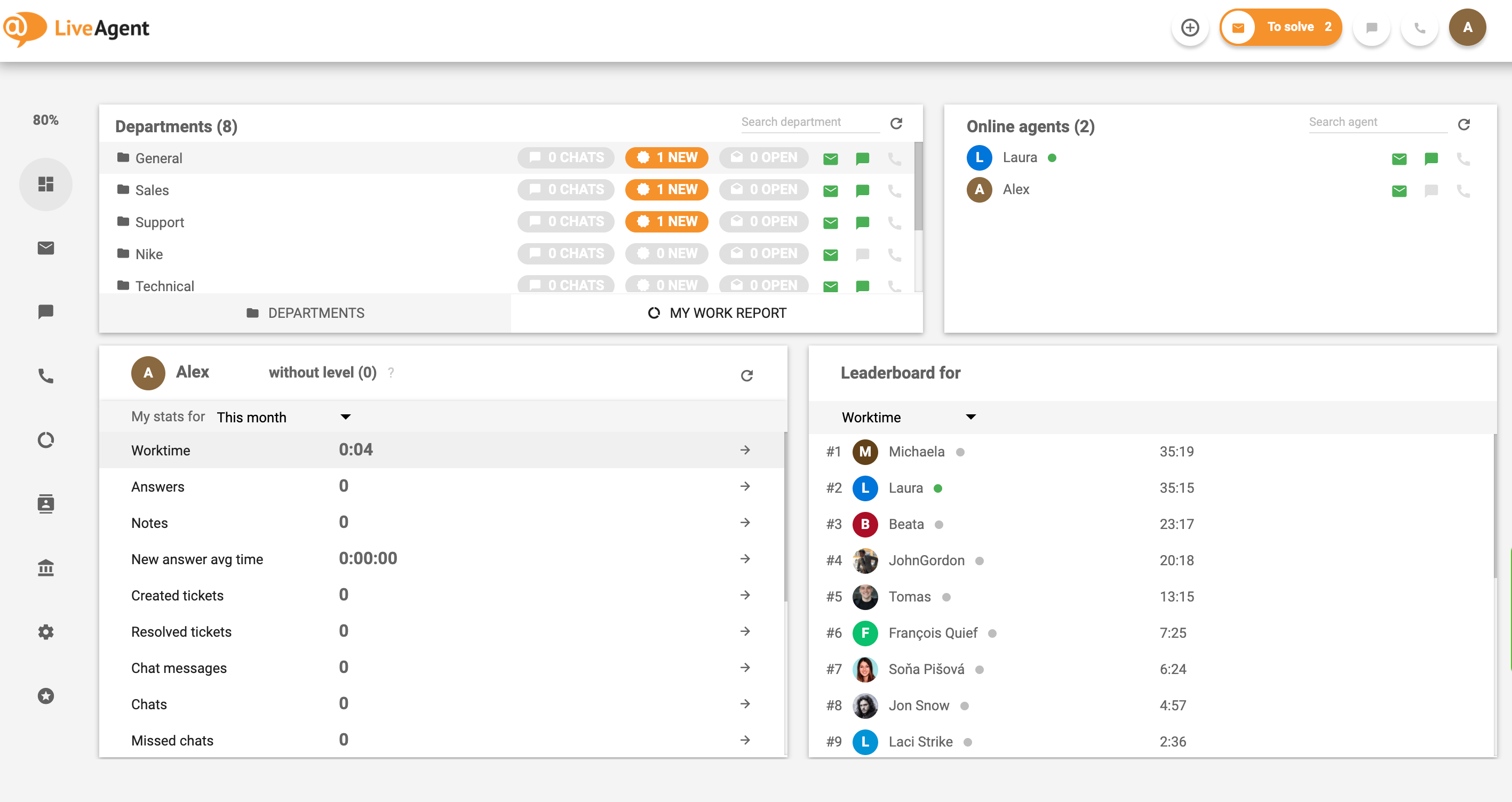 Please note, whenever we refer to helpdesk in this article, we're referring to a helpdesk software.
What does a helpdesk consist of?
A typical helpdesk can perform several functions that help customer service representatives assist customers.
Every helpdesk is different but, at their core, helpdesks are ticketing systems. They connect with communication channels (such as email, social media, live chat, etc.) and push all incoming messages into a single inbox.
From there, customer support agents can view and respond to tickets. They can also take advantage of other features to improve their service.
Other helpdesk features include automation, data analysis, and reporting. Most helpdesks also have built-in CRM systems, tags, and departments. Some helpdesks also provide advanced features like knowledge bases, live chat, or a virtual call center.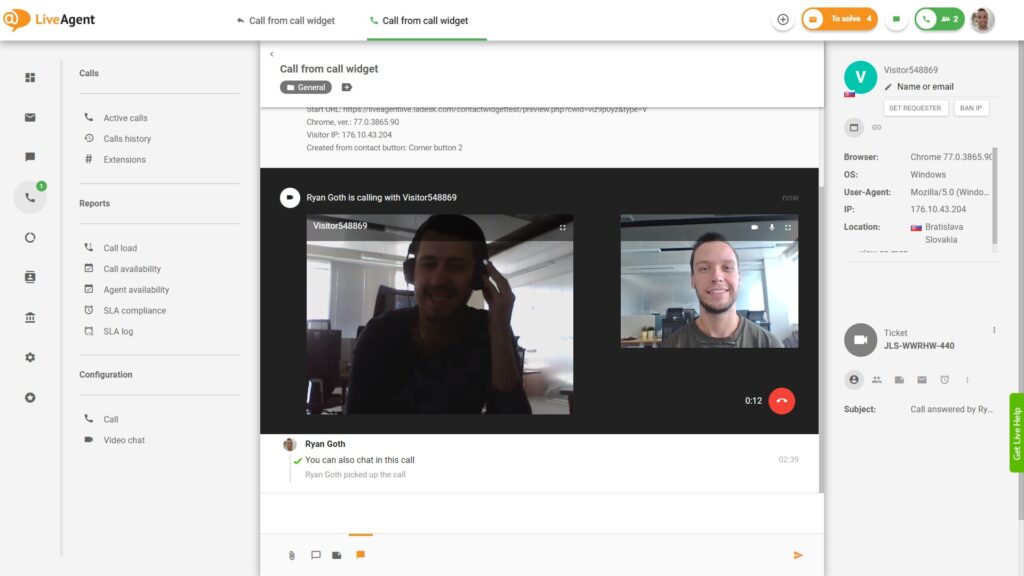 Most helpdesks also integrate with third-party applications (payment processors, project management software, etc.) to ensure maximum efficiency.
Who uses Helpdesk?
Helpdesks are generally used by B2B and B2C businesses, as well as one-man operations. They're used across all industries including real estate, SaaS, tourism, e-Commerce, and more.
Helpdesks are manned by customer service representatives from different departments (customer support, tech support, marketing, or sales) within one business. They're used by system admins that assign tasks, control work quality, and review reports. Agents use helpdesks as well, mainly to respond to customer queries.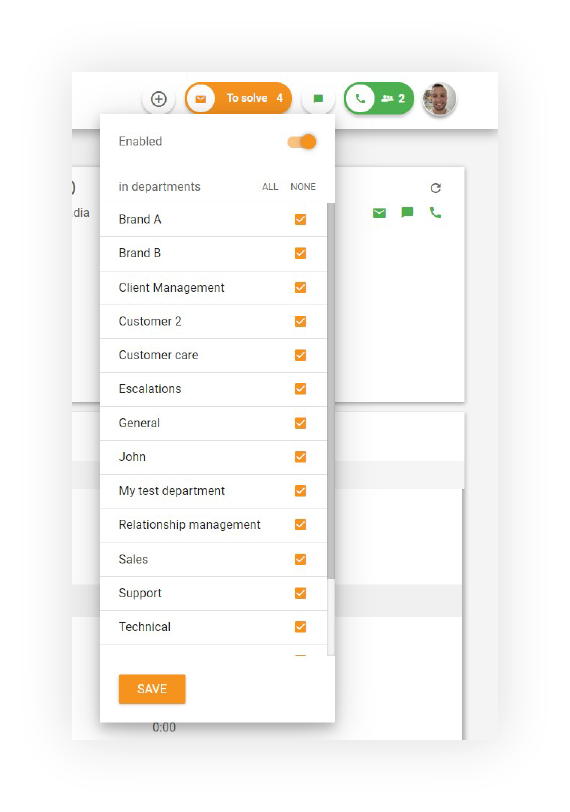 Often times, a single ticket passes through many departments within one helpdesk. As an example, a sales inquiry might get escalated to the tech department if a potential customer is asking about the product roadmap.
Customers that communicate with businesses are helpdesk users as well. When customers contact you through a customer portal, they submit tickets to the helpdesk. Customers also submit queries to the helpdesk through other communication channels, given they're connected to the help desk.
What problems do Helpdesks solve?
Companies that use helpdesks often strive to improve their customer service. They want to improve response times, improve retention, engagement, and satisfaction.
Helpdesks eliminate:
Lost, unanswered, or forgotten tickets
If a business lacks a helpdesk system and relies on checking email and social media accounts manually, some queries will slip through the cracks.
A helpdesk system ensures that all comments and messages sent to your accounts are pushed into your helpdesk system. It notifies you about every new ticket that's assigned to you and needs to be answered.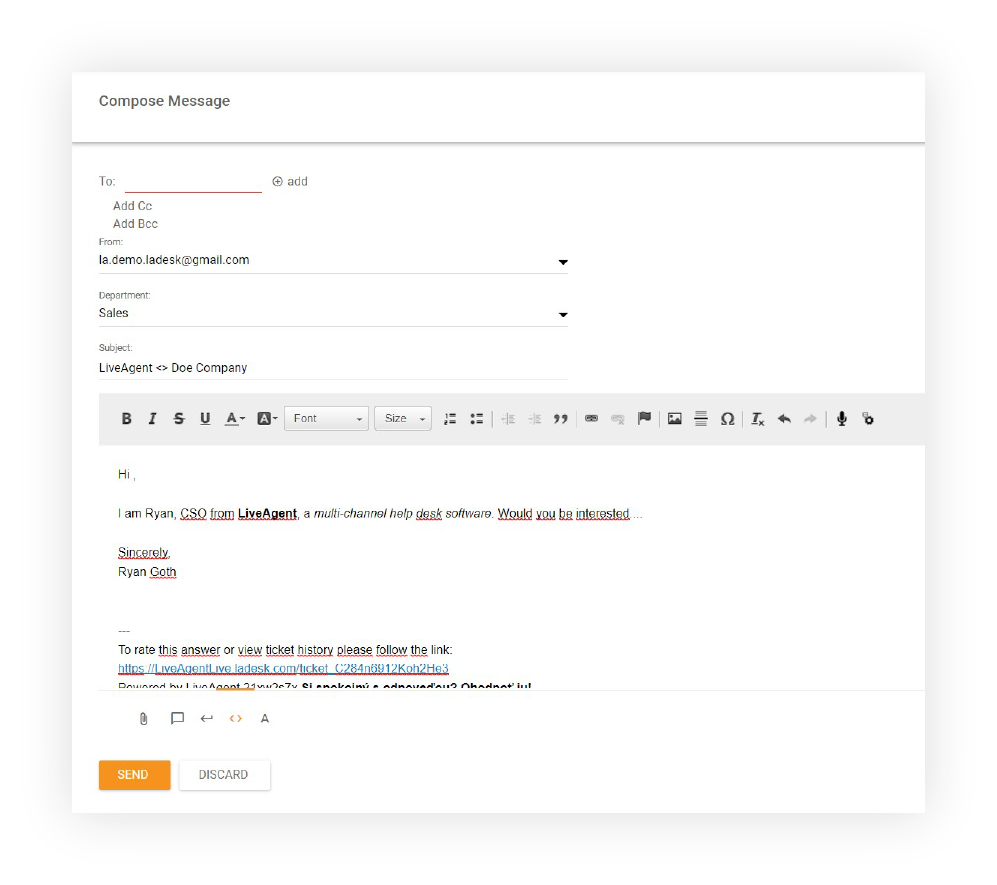 Delayed responses to tickets
Each business has a dedicated customer service representative that responds to tickets. However, if this individual goes on vacation, or is swamped with other tasks, they'll delay ticket resolution for many customers.
Helpdesks eliminate this problem because they push all tickets into a shared inbox. The inbox can be securely accessed by all customer support reps on your team. As a result, your support reps can hand off tickets seamlessly — one rep can start right where the other left off.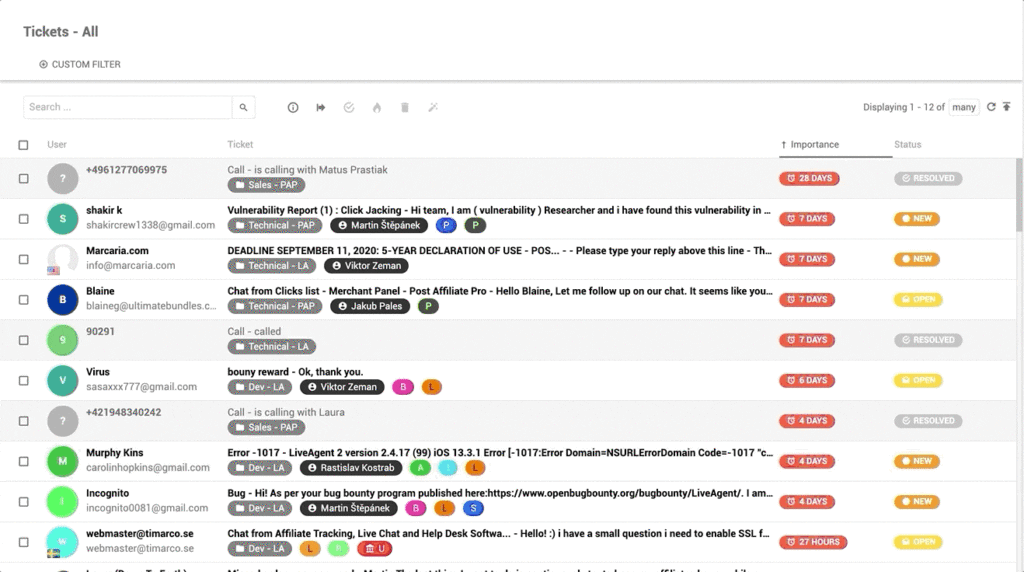 Lack of responsibility
Helpdesks can assign ticket ownership both automatically and manually. As each ticket is assigned to a designated representative, there's no room for misunderstandings or errors. Each support rep knows exactly which ticket they need to resolve.
Helpdesks also ensure that agents meet SLA requirements and responsibilities towards VIP clients. Advanced features like the "To Solve" button run routine background system checks. If tickets from VIP clients are detected, the "To Solve" button notifies agents so they respond on time.
Customer dissatisfaction
Helpdesks improve customer satisfaction because they cut down on long ticket resolution times. They also improve the level of service that customers receive.
Helpdesks are generally integrated with CRM systems, or have a built-in CRM. The CRM provides support reps with the necessary information to provide knowledgeable and personalized answers to customer queries.
Abandoned carts
Helpdesk systems help reduce abandoned cart rates. When customers shop, they come across questions about the product, shipping, etc.
If the customer can't find the required information on your site, they're likely to search for alternatives. However, when customers have access to live chat, they can receive real-time help.
Lack of conversions
Helpdesk live chat functionality can help your customers make up their minds when it comes to making a purchase. Proactive chat invitations that invite shoppers to chat are great for improving conversion rates.
You can strategically place them on different URLs of your website, such as the pricing or FAQ page.
Benefits of using a helpdesk
Helpdesk use is beneficial for every business. Here's what you can expect to happen once you put a good helpdesk to use:
Improved customer satisfaction
Customer satisfaction is linked to sales, revenue, customer engagement, and retention. Why? Because when customers are satisfied with your products and service, they have a reason to keep doing business with you.
Great customer service doesn't mean that the customer is always right, it means that the customer is always honored.
Improved engagement
Helpdesk use improves customer engagement because it makes engaging with customers easy. Social media integrations enable agents to interact with customers from their helpdesk dashboards.
They can create social media posts, respond to customer comments, and private messages. Agents can also track specific keywords to see what's being said about their business online.
This allows them to reach out to customers when needed. For example, if a customer has a negative experience with your service, your agents can make amends quickly, before the situation gets out of hand.
Improved retention
Customer retention is all about keeping your customers loyal to your brand. How can you do that? The easiest way is to reduce customer effort.
A helpdesk reduces customer effort because it enables customers to contact your business from any channel they want. In essence, your customers don't have to make a ton of effort to find a way to contact you and receive a response.
Increase in sales/revenue
According to Forbes, businesses that shifted focus towards improving customer service improved sales.
Helpdesks improve sales and revenue because they improve customer service and customer satisfaction. Customers love being treated like valued customers. There's no better way to do that than with speedy, personalized, and knowledgeable answers to their questions.
Regardless of the channel customers use to contact you, the service experience should be seamless.
Improved agent productivity
Helpdesk systems can be used for automating mundane and repetitive tasks. By automating tasks, your agents can focus on more complex issues, and save up to 15 hours of work each week.
For example, the helpdesk can send automated customer satisfaction emails after each customer interaction. Helpdesk systems can also execute other automation tasks. To save time, agents can use canned responses or mass actions.
Helpdesk systems also improve agent productivity because they create fewer distractions. Because agents don't have to monitor multiple devices and accounts, the chances of being distracted are minimal.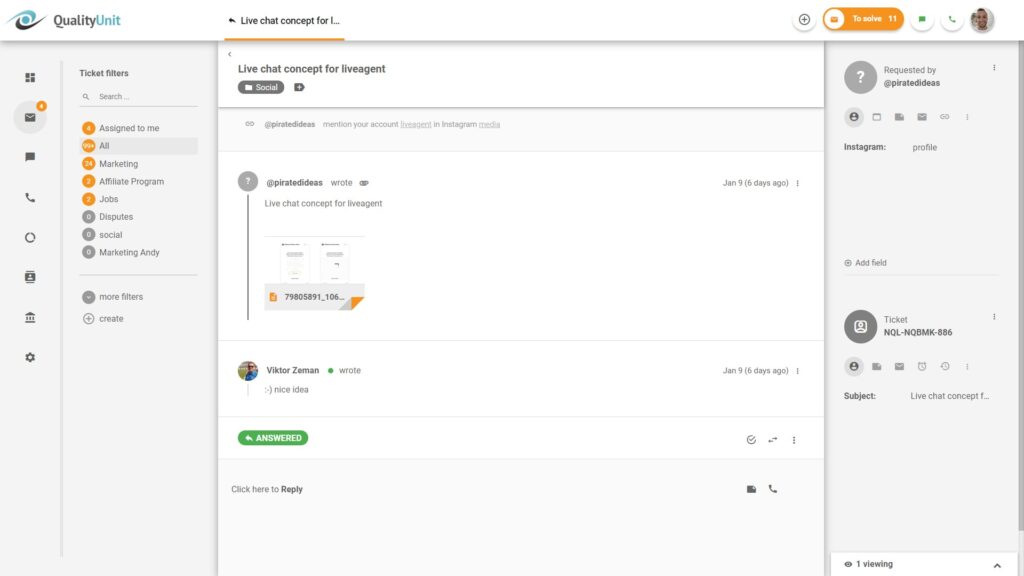 Besides that, agents don't have to reach out to their co-workers via any third-party apps if they need help. Advanced helpdesks support internal chats and calls. These features save your agents tons of time. Without them, agents would have to waste time opening up third-party apps and searching for their login credentials.
With advanced helpdesk software like LiveAgent, everything is accessible in one dashboard. This improves collaborative productivity and makes a great alternative to Gmail and Outlook.
Reduces stress and burnout
Customer support agents value helpdesks because they prevent burnout and reduce stress. Helpdesks store all important customer information (contact information, purchases, queries.) When an agent receives a query, they can view the information and provide an informed response. They can also edit the customer's information on the go and make internal notes.
This is great because agents won't have to remember minute details about each customer interaction to provide good service.
A helpdesk consists of a shared mailbox that's accessible by all support agents. This allows agents to resolve tickets at the same time. If one agent gets stuck, another can take over. Alternatively, agents can chat or call within the software to get advice from each other.
Advanced helpdesks have gamification features that also prevent burnout and stress. Gamification makes customer support a game, awarding agents levels, badges, and rewards over time.
Agents can compete as individuals or teams (departments) and generate weekly reports. This promotes healthy competition and improves productivity at the same time.
Thanks to these features, agents can share common responsibilities and goals. They won't feel alone or overwhelmed by incoming customer queries.
Gives a thorough overview of your customer support
Helpdesks give you a complete overview of your customer service. With built-in data analytics and reporting features, you can view usage statistics and monitor the service your customers are receiving.
In essence, reporting features allow you to identify areas of improvement. For example, if you can see that most of your customer queries are from live chat, you can re-assign more agents to live chat support. This will give you optimal results.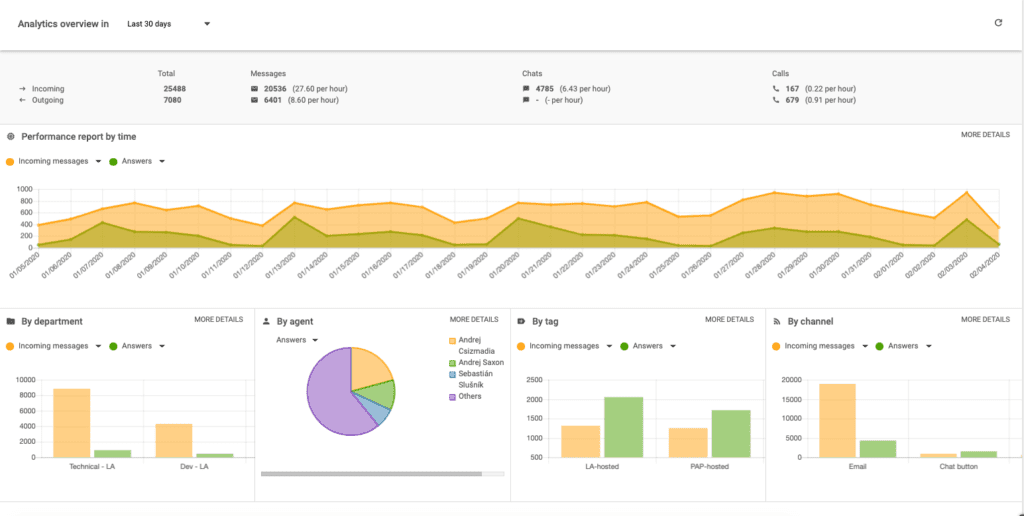 Saves money
Eliminates unnecessary tools
Using an advanced helpdesk system can save you tons of money. Generally, businesses mix and match different tools and software to have access to all the functions they need on a daily basis.
For example, they might use one tool for social listening, one for live chat, and another for internal communication. However, using multiple tools can become quite expensive, counterproductive, and less secure.
Having an all-in-one helpdesk tool will be more economical for your business, and also prove to be more efficient.
Agents won't lose time logging in and out of different tools. Moreover, they won't get distracted when monitoring different platforms. For example, by using a helpdesk software, agents won't get distracted by Facebook or Instagram feeds.
By using multiple tools sharing system login credentials with different individuals, you're at risk of hacking and data leaks. This can be detrimental to your business in terms of trust, and revenue. As such, using a single helpdesk tool is ideal. Your agents won't need to remember more than one username and password.
Last but not least, working with a multi-channel help desk software allows you to get more done. Saving your agent's time is one of the best things you can do to reduce expenses.
Acquisition vs retention costs
Helpdesks improve customer service, engagement, and loyalty, and thus keep acquisition costs low. In fact, a good helpdesk has the potential to save you thousands of marketing dollars each month.
Given that customer acquisition is 5-25 times more expensive than customer retention, it's a no brainer. Using a helpdesk software to provide excellent customer service is the best way to retain customers and keep them loyal to your brand.
Helpdesk use cases
Improve customer service…
Through ticket organization and management
Most businesses start using helpdesks in hopes of improving their customer service. Why? Ticket management is easier, and customers have more channels to contact you with.
Advanced helpdesk features organize tickets according to importance, SLA, or time received. Thus, every agent knows which ticket to focus on resolving first.
Each ticket is assigned to the most well-equipped agent, making responsibilities and task distribution easy to track.
Both ticket responsibilities and ticket organization contribute to improving the customer experience, as it eliminates any confusion or stalling when it comes to resolving tickets.
And more contact options!
Different customers have different preferences when it comes to contacting customer support. Not all customers like to write emails, and not all customers like to talk on the phone. The solution?
An omnichannel helpdesk. It caters to all different types of customers! The more channels that are supported, the better. Generally, an omnichannel helpdesk will contain a built-in call center, a native live chat widget, support social media integrations, as well as email ticketing.
More advanced helpdesks also provide knowledge base and customer portal integrations.
Increase response speed
Customers are impatient and want their problems resolved as soon as possible. The average customer expects an initial response to their query on:
Social media within 1 hour
Live chat within 2 minutes 40 seconds
Call center between 20 seconds and 5 minutes
Email between 15 minutes to 1 hour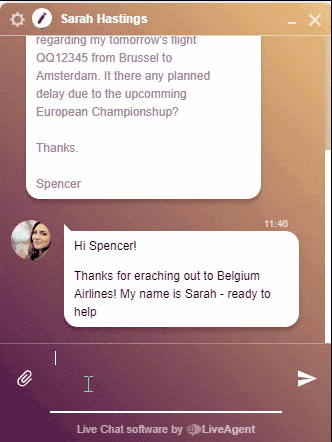 If you're relying on manual monitoring of devices and accounts, you're in trouble. Achieving these response speeds is near impossible without a helpdesk that notifies you every time you receive a new query.
Not convinced? Check out our Martinus case study, where we improved response time by 26%.
Decrease ticket loads
Helpdesks decrease ticket volumes with self-service options. Self-service options are also known as knowledge bases and customer portals. They're available 24/7, 365, even on holidays and outside of business hours. Knowledge bases contain how-to articles, FAQs, forums, and suggestion boxes.
If customers can't find what they need within the self-service section, they can submit a ticket right inside the customer portal, and even track its resolution status.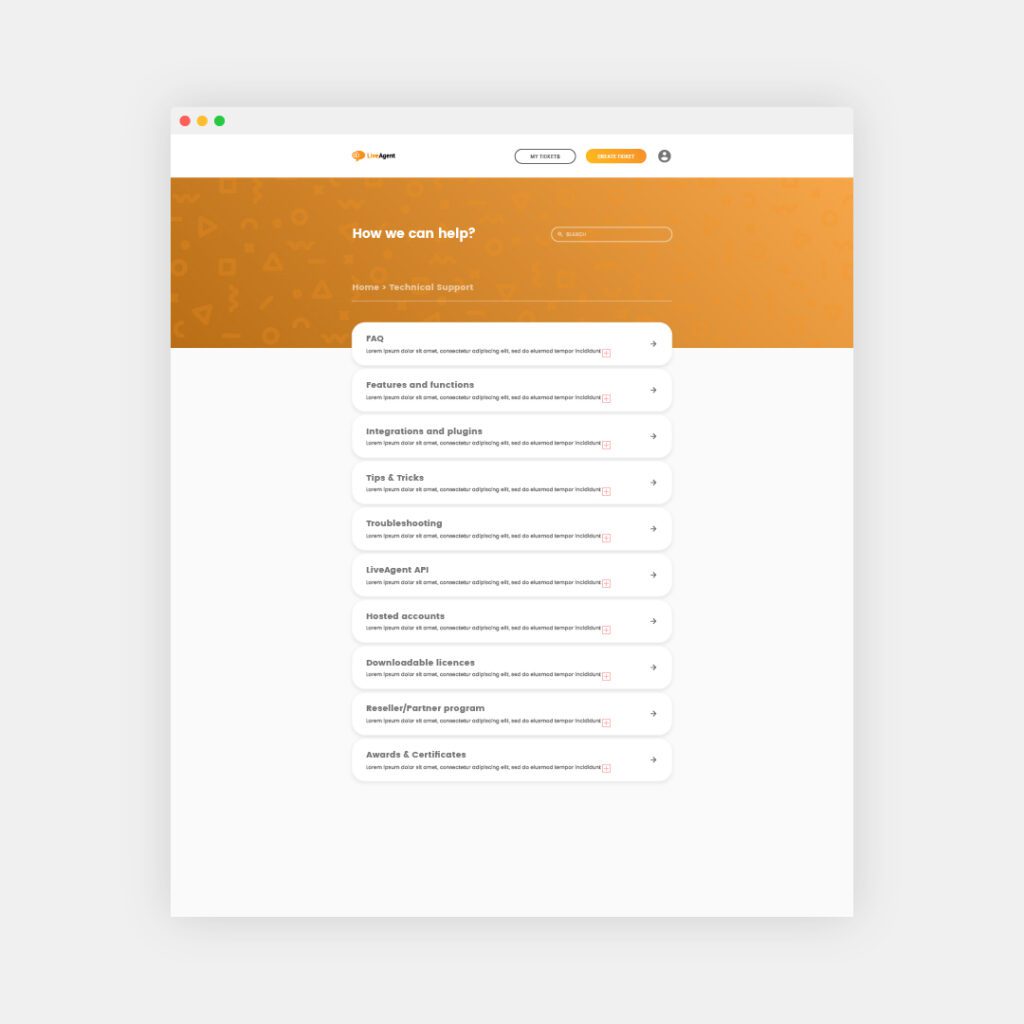 Not only does this decrease ticket loads, but it also increases customer satisfaction. Many customers prefer self-service options to real-time communication.
In fact, over 64% of customers prefer to find answers to their questions without contacting customer service. Thus, providing this type of service improves customer satisfaction and in turn, sales.
It also decreases operational costs as agents won't have to resolve extra tickets that could be solved by simply looking at the FAQ.
How to choose a helpdesk
Write down your requirements
If you're thinking about obtaining a helpdesk, it's important to consider what you want to get out of it. Some businesses want a helpdesk for its ticket management functionality. Others want more advanced features like automation, live chat, data analysis, etc.
Thus, the first step is to write down your requirements.
Research
Once you have them written down, it's time to conduct some research. We recommend that you compare different helpdesk systems based on functionality, user-friendliness, and price. You can do so through esteemed review portals such as G2, Trustpilot, Capterra, GetApp, and Software Advice.
Reviewing customer testimonials on these review portals can help you choose the right helpdesk for you.
Register for a free trial
Once you have a pretty good idea of which helpdesks you want to try, register for a free trial. Once your free trial is up and running, try out as much functionality as possible. Experiment with different features and connect your email, phone number, and social accounts.
If your free trial expires before you've had a chance to make up your mind request an extension of your free trial. Most businesses will be happy to extend it, in hopes of converting you into a customer.
Request a demo
Once you've made up your mind about which helpdesk you want to use, it's time to get in touch with the business. Contact the business to request a demo, and make note of how smooth the entire booking process is. Are the sales reps able and willing to give you the demo as soon as possible? Are they quick to answer any questions you may have?
It's important to make note of these things as you're interacting with the business. They can give you a general idea of how their customer service will be once you're a paying customer. If you see that the whole booking process isn't great (contacting the business is hard, you keep getting redirected on calls, the sales rep isn't able to accommodate you) you should look for an alternative.
Prepare questions
Once you've booked a demo, it's time to prepare a list of questions that you have for the sales rep. You should also prepare a list of problems that you're wanting to solve with the help of a helpdesk system.
Creating a list of questions and requirements, alternatively known as a request for proposal, will help you select the right helpdesk vendor.
Once the demo is in session, you can ask all the questions that are important to you, and see how the sales rep answers them.
You can also ask the sales rep to showcase how different businesses have tackled problems similar to yours using their helpdesk system. If you're satisfied with what you see and hear, it's time to proceed to the next step.
Although most SaaS products are priced per month basis, it never hurts to ask for a discount. Sometimes businesses will be able to throw in free agent seats or give you credit further down the line in exchange for a testimonial on a review site. Once you've negotiated, the only thing to do is to pay, and get started.
Terms related to helpdesk
Service desk Help desk software Ticketing software Ticket management Knowledge base Ticket Customer relationship management (CRM) Agent Live chat software Customer portal
Try LiveAgent Today
LiveAgent is the #1 rated and most reviewed helpdesk software for small and medium sized businesses.
Frequently

asked questions
What is helpdesk?
Helpdesk is a tool supporting the organization of communication with clients. Thanks to this, your company can respond to customer needs faster and more effectively. This allows us to guarantee the customer the best possible experience.
Is helpdesk offline or online?
Helpdesk is online help. Here, the client receives an answer via the Internet from the agent. However, it is possible for the helpdesk to work over the phone as well. The best possible solution is to use software that combines these functions and allows customers to communicate in a variety of ways.
Can you add helpdesk in LiveAgent?
At LiveAgent, you have the option of having a helpdesk in your customer service. This option allows you to improve customer service, so that customers can receive help quickly and efficiently.
What is the difference between helpdesk and a service desk?
A helpdesk focuses on fixing issues that customers have with certain products or services. A service desk fixes issues and helps with information requests (such as, how do I do X?) and service requests (requests for new services.)
What is IT helpdesk?
An IT helpdesk is a department inside an organization that is responsible for answering the technical questions of its users. The questions and their answers are usually received by social media, e-mail, phone, website contact forms, or live chat.
How to send tickets to a helpdesk?
Tickets are automatically pushed into a helpdesk, regardless of the communication channel you use. So if you want to contact a business through their helpdesk, you can do so by contacting them via email, live chat, customer portal, a phone call, or even social media.
How to use helpdesk?
The first step to using a helpdesk system is to connect your communication channels. From there, all incoming queries will be pushed inside your helpdesk in the form of a ticket. You can start replying to each query from your dashboard right away.
What does a helpdesk person do?
A helpdesk agent resolves customer queries. They can chat with customers on the phone, or through live chat. Helpdesk agents can also answer emails and social media messages. Their main goal is to help customers get the necessary information they need or provide them with a fix.
How can I improve my helpdesk support?
If you want to improve your helpdesk support focus on personalization. Make each customer feel valued. Call them by their name and know what problems they were trying to solve the last time they contacted you. Focus on active listening, and repeat what the customer said to you to ensure you understood them. Offer creative solutions to their problems, and go the extra mile.
What to know for a helpdesk job?
A helpdesk agent needs to have great communication skills, both written and oral. They need to be good at active listening and need to be able to multitask. Helpdesk agents need to be able to type 60-75 WPM (words per minute) and are often required to be multilingual. Helpdesk agents also need to know the ins and outs of the product they're selling as well as internal company procedures.