Confirmation emails are one of the first pieces of official communication that your users or clients will receive when they register for your product or service. The confirmation email should be enticing and encourage the customer to continue using your product.
Crafting the perfect confirmation email takes time and effort. The first serious mistake you can make is to send a predefined, fully automated confirmation message.
It's important to build a relationship with the user through personalized emails so they feel like they're in good hands. When you create a connection with a user they'll be more invested and loyal to your business.
What is a confirmation email? Why is it important?
A confirmation message is an important part of your communication strategy, but what is it exactly?
A confirmation email is a short, informative email that is triggered by specific customer actions. It aims to reassure a user that they fulfilled all the required steps in a process. For example, you can send a confirmation order email, a message informing the customer about a successful payment, or a signup.
In regards to customer portals, this confirmation email should indicate that the customer's account was created successfully and that they can start using the platform to participate in knowledge exchange.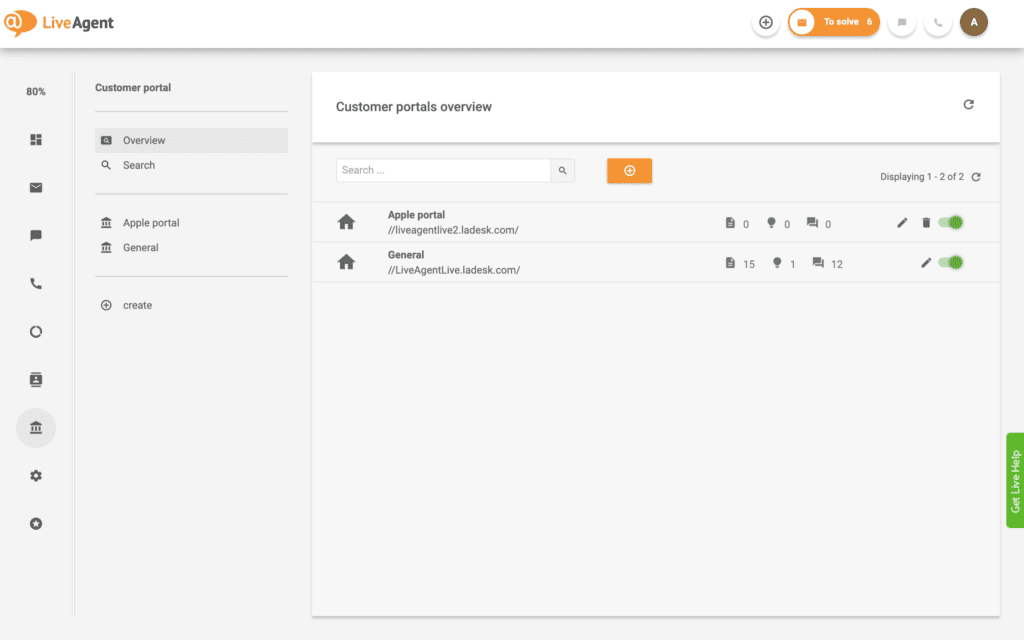 Confirmation email subject line examples
Confirmation: your account has been created
Welcome on board
Your account is up and running!
Your [customer portal name] account is ready
You can now start using your [customer portal] account
Access your account with [customer portal]
An account for [name] has been activated
Thank you for registering, access your account
Your registration is complete
Account confirmation email
Confirmation email template ideas
Short confirmation email template
Hello [name],
Thank you for joining [customer portal].
We'd like to confirm that your account was created successfully. To access [customer portal] click the link below.
[Link/Button]
If you experience any issues logging into your account, reach out to us at [email address].
Best,
The [customer portal] team
---
Thank you for completing registration confirmation email template
Dear [name]
Thank you for completing your registration with [customer portal].
This email serves as a confirmation that your account is activated and that you are officially a part of the [customer portal] family.
Enjoy!
Regards,
The [company] team
---
"We look forward…" confirmation email template
Hello [name],
Thank you for creating your [customer portal] account.
We look forward to reading your posts and hope you will enjoy the space that we created for our customers.
The [customer portal] team
---
Confirmation email template with links to resources
Hello [name],
We're happy that another incredible person joined our [product/service] community.
Let's start with the basics!
To get you started, try out these three simple tasks that will help you understand our platform:
Task 1 [login]
Task 2 [create an entry]
Task 3 [use a basic feature]
Remember to check out our tutorials [link] and sign up for your first 10 introductory lessons so you can get the most out of [customer portal].
Thank you for joining, let's make great things happen together!
Sincerely,
The [company] team
---
"If you didn't submit your email" confirmation email template
Hi there!
Thank you for signing up for our [customer portal]
To get you started, please click on the button below to log in to your account for the first time.
If you didn't submit your email address to join our subscriber list, please ignore this message.
Regards,
The [company] support team
Ready to put our confirmation email templates to use?
LiveAgent is the most reviewed and #1 rated helpdesk software for small to medium-sized businesses. Try building your own customer portal today with our free 14-day trial. No credit card required.
Frequently

asked questions
Is sending a confirmation email necessary for each account creation process?
Yes, you should send a confirmation email every time a new user successfully creates and verifies their account. Without such a message your customer may think that something went wrong and that their account was not created.
When should I send a confirmation email?
It's best to send confirmation emails right after a user successfully verifies a customer portal account. For instance: a user creates an account using their email address, receives a verification message, and then verifies their data by clicking on a link or entering a verification code. In this scenario, users should receive a confirmation email immediately after the verification so that they are informed that the whole process went well.
Should a confirmation email include a CTA?
It's best to include a CTA at the bottom of a confirmation email to ensure that customers start using your customer portal.
This CTA should direct the user to the customer portal without prompting them to log in again.