Can you imagine yourself without Google, or without being connected to your friends and family through the Internet? Probably not.
The dominance of the Internet and its influence on our lives is massive, especially due to online marketing. Currently, more than 4.57 billion people around the globe are connected to the 'virtual' world.
One of the main reasons people love the Internet is because it allows them to acquire information rather quickly. For example, prior to purchasing from you, your customers use the Internet to learn more about your company, products, and services. If they're really interested in something, they may even reach out to you to ask a question.
Your responsibility as a business is to always do your best to answer them promptly and accurately. Before we help you answer all kinds of customer questions, let's take a look at why social media is such a powerful tool.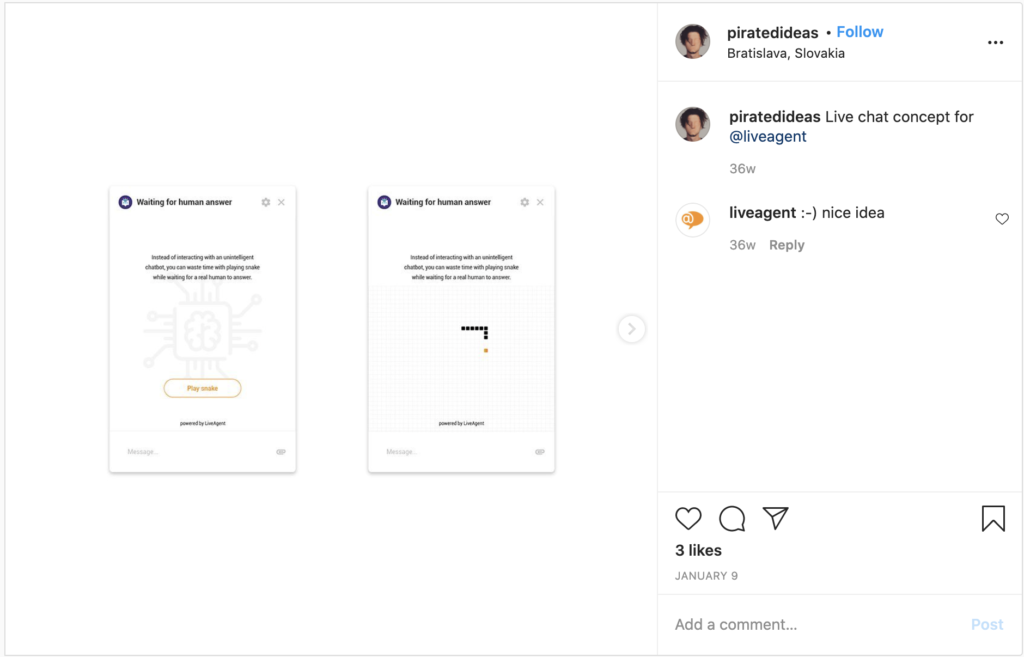 Companies and individuals can achieve many great things by using social media in an organized and structured way. Below are some major advantages that social networks have:
Social media helps increase traffic to your site as it allows you to publish content that links back to it. You can also share the same information that you publish on your site on your social networks to get the word out about important information.
Social media increases brand awareness. Almost all social networks offer functionalities that help companies build brand communities and groups that can give more exposure.
Social networks generate new connections. Social media helps us get in touch with new people who can become future customers, suppliers, or partners, etc.
Social networks encourage direct communication with users. Besides helping you provide better service, social networks make it much easier to relate to customers and address their needs.
Social media helps to increase sales. Small and medium-sized businesses can use tools offered by various social networks to create an additional point of sale.
Social networks are a tool that make social listening/monitoring easier.
Template ideas
Questions about a product's features
Hello [name],
We're really excited that you are interested in [product/service]. You can read more about it here [link to a product/service page].
To answer your question, the feature you are asking about is available for all users who pay for a yearly subscription (having a yearly subscription also gives you access to other cool stuff that you can learn about here [link]).
However, the feature you inquired about will be available to all users in [X] months.
If you really want to get this feature now, you can add it to your plan by paying an additional fee. Just go to your dashboard and click on Features.
I hope you find my answer helpful!
Best,
[rep's name], from the [company] social media team

Questions about the eco-friendliness of a product
Hi [name],
Thank you for reaching out and for asking such an important question.
As you probably know, [company] is fully dedicated to protecting the natural environment and endangered species.
That's why our [product] is produced out of recycled [material] and is 100% vegan.
No animal was hurt, and no natural resources were harmed to bring this product to life.
Best,
[rep's name], [company] customer service team

Questions about a service's availability
Hello [name],
Thank you for your message.
We're proud to inform you that [our restaurant/hotel] is [dog-friendly/adapted for disabled and special needs guests].
Let me know if you need assistance with booking [a table/a room]. I'm happy to help 🙂
Best,
[rep's name], the [company] customer support team

Hello [name],
My name is [rep's name], and I'm happy to assist you and answer your questions.
You are interested in different products from our [name] line. It's a collection dedicated to [description of an end user], so I'm sure our other [products/services] will also meet your expectations.
Please have a look at the list of [products/services] related to [the product/service a user is asking about]:
[product/service 1]
[product/service 2]
[product/service 3]
[product/service 4]
…
I included a link to every [product/service] so that you can read each product description and decide if the product is the right fit for you 🙂
Happy shopping!
Best,
The [company] customer service team

Ready to use our social media templates for questions about products and services?
Register for a free LiveAgent trial. It's completely free, no credit card required. All you have to do is save our templates as canned messages, and you're free to start responding to social media queries with one click!
Frequently

asked questions
Should I answer every question about a product/service?
As a rule of thumb, no question sent directly to your inbox or asked in social media comments should go unanswered. If you don't answer these types of messages, your clients may feel ignored. In addition to that, you never know what positive results a simple acknowledgment can bring. Maybe a big sale, a gamechanger client, or a new business opportunity.
If a few users repeat a particular question, can I send them the same answer?
If you spot a particular question or a group of questions being asked more frequently than others, you should create a list of frequently asked questions and share the link with your customers who inquired about the topic. It's best to try to personalize your communication a little, for example by greeting the sender, using their first name, and then pasting the answer after this simple customization. However, if your social media inbox receives thousands of questions per month, it may be more efficient to simply send users links to the corresponding answers.
How fast should I respond to a question about products or services?
It's advisable to answer all questions from customers as fast as possible. Even if it's not a complaint or a question that is critical for a user's ability to use your product or service, your social media or customer service team should aim to answer questions within minutes of receiving them. Don't forget that we live in a world of immediacy, in which customers are demanding and expecting immediate answers.