You may not be familiar with the concepts of cross-selling and upselling, or perhaps you confuse the two terms. However, we want to share some simple advice with you: both of these techniques will help you generate more sales. Almost all online stores use these strategies, and you should too!
If you shop online, you've certainly come across different cross-selling and upselling strategies already. You may have noticed some of them, but many are so subtle that you just end up wondering how you spent so much money by the time you finish the buying process when you were only shopping for one item.
What exactly is cross-selling and upselling?
Cross-selling means offering a (potential) client a product that goes hand in hand with the product they're intending to purchase. For example, if a client is buying a computer mouse, suggesting they purchase a new mouse pad or keyboard would be cross-selling.
Upselling is a marketing and sales technique that consists of offering a potential client or customer a product or service similar to the one they want to buy or have bought, but a more expensive version. This could be in the form of an upgrade or other add-on, for example.
In these definitions, we have mentioned customers and potential clients: you must take into account that these techniques are not only used with existing customers. You can also use such methods to encourage potential customers to spend more.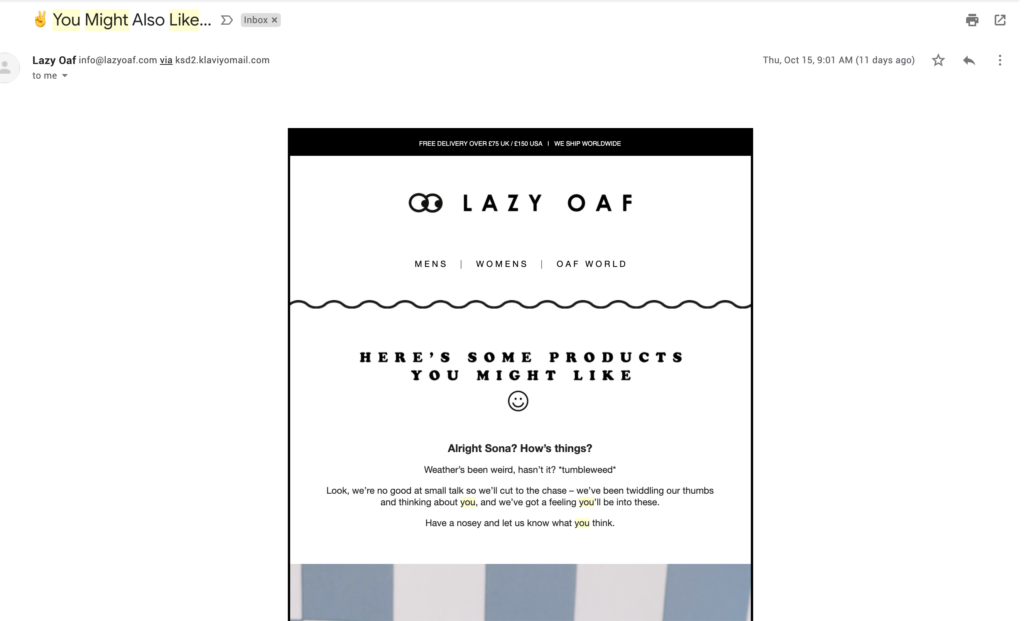 The golden rules of cross-selling and upselling
To make sure your cross-selling and/or upselling activities drive results, follow the two golden rules:
For coss-selling: The items must be complementary. The products or services you offer have to go "hand in hand." As mentioned above, if your client is shopping for computer accessories, don't offer them other unrelated electronic products such as toasters or blenders.
For upselling: The products should offer additional value. The products or services offered must have a significantly higher value by providing the user with additional benefits. For example, if your client is thinking of buying a phone, you could offer them an upgraded version of the model (with more storage, better camera quality, battery life, etc.)
Main advantages of cross-selling and upselling
Considerable increases in sales: If you implement cross-selling strategies you may improve your sales by as much as 30%, which is quite a significant figure that can make all the difference for most companies.
Providing value for consumers: By offering more personalized products to your customers, they'll feel more satisfied with your business. After all, customers crave personalization because it shows that the business cares enough to get to know them and their interests.
Increasing buyer loyalty: When you meet all of your customers' needs, your customers will become more loyal to your company. They will come back to buy other products from you because they know they'll be able to find everything they're looking for.
So what's the best way to cross-sell and upsell? One of the best ways is to notify your customers about relevant offers through emails. The email subject lines and email templates that we have gathered below will help you get started.
Upselling/cross-selling email template subject lines
How about adding this to your collection?
We also recommend…
You've already bought [item], so how about giving [another item] a try?
Tell us what you like for a more personalized shopping experience
Customers who bought [item] are also interested in…
Give yourself a gift…
We've got something special for you…
[Item a customer browsed] is good, but we have something way better!
Upselling/cross-selling email templates
Upselling/cross-selling email template 1 – focused on cross-selling
Hi there [name],
We noticed that you left your shopping cart full of cool stuff.
We think you could add a few more things to make sure you've got everything you need for [what items are used for].
Here's a list of products that you might want to consider adding to your cart before you complete your purchase:
[A List of products with pictures]
We hope this helps!

Upselling/cross-selling email template 2 – focused on cross-selling
Hello [name],
You bought [product] recently.
As it's just one part of our [collection] line, I thought you should know that you can get additional products that will make your experience with [product] even better.
Here's what we've got for you:
[A List of products with pictures]
Think it through, and let us know if we can do anything more for you.
And remember that you can test our products for 30 days and return them if you are not satisfied.
[Button] Check out our returns policy.
Free shipping. Free returns.

Upselling/cross-selling email template 3 – focused on upselling
Hi there,
We noticed that you've been using [product(s)/service(s)] for quite some time. We're super grateful that you trust us with helping you [what product is helping with].
I'm reaching out today with a small tip about the upgraded version of [product/service].
By purchasing [upgraded version], you'll get [value the new version brings].
Think about it. I'll be happy to answer any of your questions.

Upselling/cross-selling email template 4 – focused on upselling
Hi [name],
In the last few months, we've refreshed the [product line/certain product].
You bought the previous version on [date of the previous purchase], so I thought I should let you know that you can now take your experience with [company] products to the next level.
We've added [X] new feature(s) and improved [Y] process(es).
Not to mention that we started a community forum for [product] users.
If you want to check out what's so great about the new [product], just hit the button below:
[Button] Show me what's new

Free 14-day trial with no credit card input?
That's right! Get started with LiveAgent today. Save these email templates and send them out from LiveAgent with a single click.
Frequently

asked questions
What should every upselling/cross-selling email consist of?
To make sure your upselling/cross-selling strategies work, you need to personalize the offer you present in your message. Don't try to cross-sell everything to everyone, as it simply won't work. Adjust the offer to your customer's current or historical purchases and their preferences. Your email should also include pictures of other items you want to recommend to your customers or potential clients – don't rely on text only.
Why should I send upselling/cross-selling emails?
Because it will influence your company's bottom line positively. Upselling and cross-selling are strategies that can help you get more sales in a simple and practical way. The main advantage of these techniques is that the sales process is 100% personalized, and customers feel that you are really doing everything to improve their experience and make their lives easier.
Does upselling/cross-selling work for other companies?
The results of upselling/cross-selling activities depend on many factors. That's why some companies do it better than others. For example, approximately 35% of Amazon's revenue is generated by cross-selling, so this technique works for them.