Keeping your customer retention rate high is significantly cheaper than acquiring new customers. What's more, customers you've already acquired are more likely to convert again and again. In fact, according to Forrester, it costs five times more to acquire new customers than to keep existing ones happy (source). However, companies often invest much more in enticing new customers than in keeping current ones interested and engaged in the brand's products.
Following this approach is a mistake that may cost your company unthinkable amounts of money. Harvard Business Review reports that the income for 65% of businesses comes from existing customers (source). The study by Forrester also states that companies lose $1.6 trillion a year due to customer churn.
To make sure that your existing customers or subscribers are engrossed in interactions with your company, you can start a win-back campaign and send them re-engagement emails.
What is a re-engagement email? Why is it important?
An email re-engagement campaign is an email campaign targeting customers or subscribers who have been inactive. The goal is to remind them of the benefits that your products and services bring and prevent account cancellation.
It is a specialized campaign that aims to remind your customers about your brand and to motivate them to pay for your products or services once again. This kind of customer winning email communication may also seek to re-connect with email subscribers whose engagement is low or non-existent. After all, every subscriber could potentially become your customer, right?
Re-engagement email campaigns should only target inactive contacts. That's why your first step should be identifying inactive contacts within your database. You also need to decide how long a contact should be inactive for to be included in the re-engagement campaign. The contacts you identify as inactive will be placed on a list that you will send a re-engagement email to.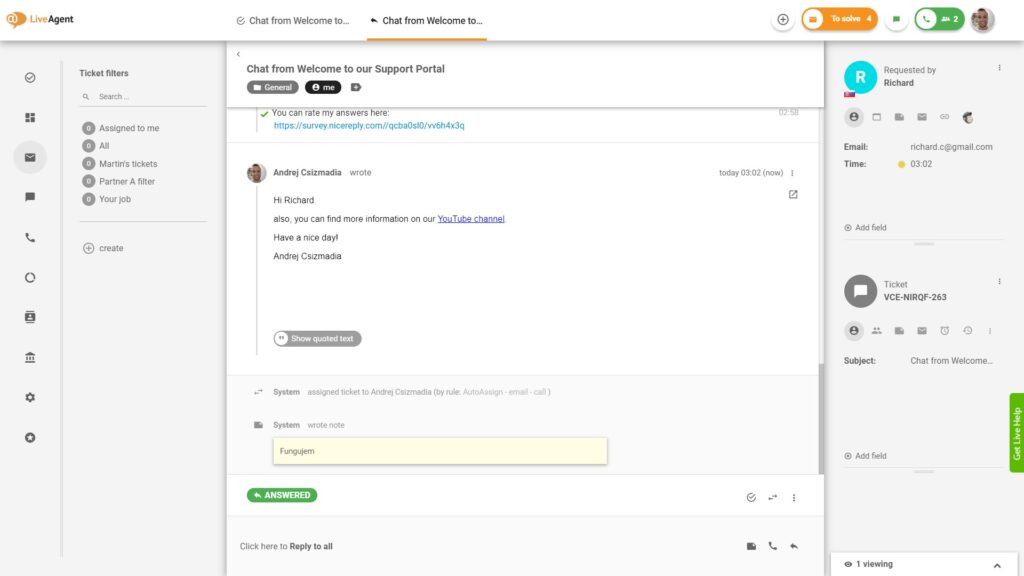 There are multiple types of message that you can include in your emails to reactivate inactive contacts or previous customers:
Asking contacts to update their communication preferences.
Addressing possible concerns of your subscribers.
Presenting special offers, discounts, or free items.
Suggesting that they reactivate their subscription or unsubscribe.
Start sending your emails systematically then keep monitoring the open rate, bounce rate, and click-through rate. Continually analyze the results so that you can determine which contact groups require more attention.
5 re-engagement email template ideas
Re-engagement email template #1
Is this the end?
We're taking the hint: you aren't interested in (product/service/offering). That's okay, we get it.
Since you haven't been checking our emails lately, we'll go ahead and take you off our subscriber list.
Or…Maybe you still want to hear from us? Just click the (color) button below. Regardless of your choice we really hope you'll stay with us.
(CTA)

Re-engagement email template #2
We haven't heard from you lately, but we'd love to!
Enjoy [percentage] off your next purchase of [amount in dollars/other currency]. Just enter code [code] at the checkout.
[Use your discount code now]
Please note, if you don't click on this email or we don't hear back from you, we'll bid you adieu and remove you from our mailing list.
Respectfully,
[company]

Addressing possible concerns of your subscribers email template
[Name],
We're sorry. When you subscribed to our newsletter, you probably expected to be sent relevant content on [company] and topics related to [name of industry.]
We know that recently we might have failed to deliver on these efforts.
Several subscribers have complained that our emails have been too promotional and that we haven't covered important news. That's not what we intended. When we launched this newsletter, our first goal was to be a reliable source of information on [industry].
We want to fix this. In upcoming issues, we want to inform you about our products, services, and deliver hot industry news to you.
We're ensuring you that 90% of our newsletter content will be focused on [industry] news and other useful information.
We hope that by doing this we'll win you back! <3
Always yours,
[company] marketing team
Asking a simple question re-engagement email template
Hi [name]
We haven't heard from you in a while. Is everything okay?
We want to make sure our content meets your expectations. In case you have any concerns or comments, we've included a link to a [contact form/live chat/callback window] below
You can also contact customer support 24/7.
[CTA – link to a contact form/link prompting a live chat or callback window]
Best,
[name of the sender, company]

Keep me on the list re-engagement email template
We haven't heard from you in a while and it looks like you haven't opened any emails from [company] in quite some time.
We're not sure what to think about this.
We want to make sure that you're still interested in receiving emails from us that include information about [company] and the latest news from [name of your industry] to help you tackle the challenges of [issue or pain point of your audience].
If you'd like to remain a subscriber, click the link below.
[CTA] Keep me on the list
You need to know that if you do not click the above button in 7 days, we'll remove you from our mailing list – no questions asked.
Talk to you soon, hopefully!
Yours,
[company] team

13 re-engagement email template subject line examples
Still want to receive our newsletter?
Is this goodbye?
We know that we messed up, but we can make it up to you!
Hi [subscriber's name]! Is it us, or is it you?
Be honest with us [name]… We can't wait any longer
Do you miss us? Let's reconnect!
We need to talk
It's been [number of days] since we last spoke.
It's been a while. We've been counting the hours and the days
[Percentage of discount] off your next purchase
We miss you, [Name]
Are we breaking up or what?
Do you still want to hear from us?
Ready to put our re-engagement templates to use?
LiveAgent is the most reviewed and #1 rated ticketing software for small to medium-sized businesses. Try it today with our free 14-day trial. No credit card required.
Frequently

asked questions
When should you send a re-engagement email?
You should launch a re-engagement email campaign of 3+ emails after 30-60 days of inactivity from your subscriber. However, it all depends on how often you usually send your emails. If you only send monthly newsletters then wait a little longer, like 90 days.
As mentioned above, you should send at least three re-engagement emails. However, keep analyzing the results of each message. If many recipients unsubscribe after the second message, consider resigning from sending the 3rd email.
How long should you wait between sending the second re-engagement email?
You should wait at least 48 or 72 hours to send another re-engagement email to inactive subscribers.