Writing a great article for an external website takes time and effort. What's more, finishing the draft copy is just the beginning. Then comes proofreading and possibly passing the draft on to a content editor for their approval. After that lies the biggest challenge: getting the article published externally.
Importantly, after doing that, you still have to encourage people to read what you've written. One of the best ways to do this is to send an externally published article email with a link to the publication. It's advisable to include an enticing preview of the content in such an email, as it will help you garner your reader's interest in the full text.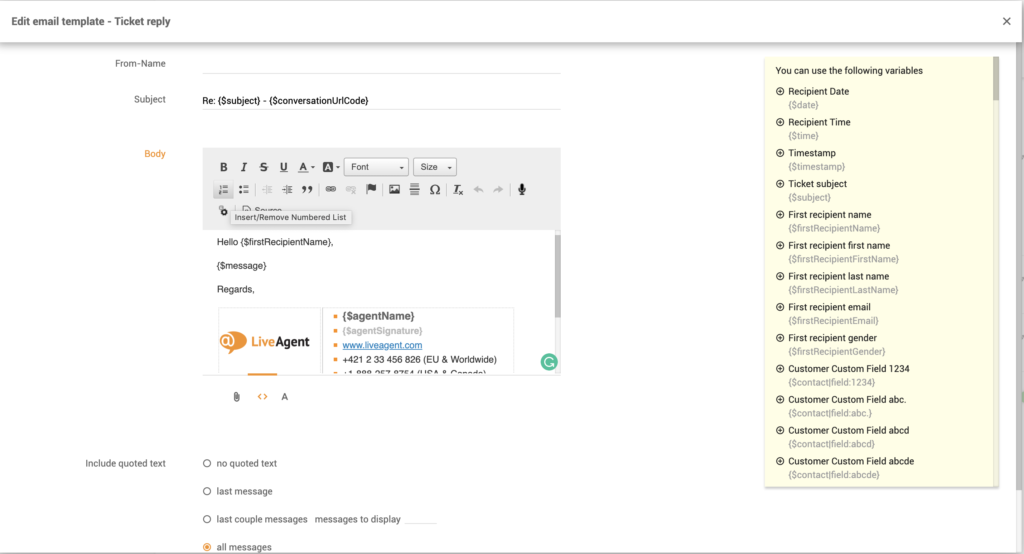 Reaching out to potential publishers of your new article
If a company or individual has approached you with the idea of writing an article to be published on their own webpage, blog, or journal, etc., then you are already one step closer to where you need to be. That's because the publisher will probably promote the article themselves. It would still be a good idea to share the article with people in your email database though. Doing so may maximize the article's exposure by reaching a potentially different audience.
However, it could be that you decided to write an article just because you had an incredible idea that needed to be committed to paper (or more likely these days, to a laptop) immediately. In that case, you still need to find an individual or company to publish your article.
Some examples of new article email templates are provided below both for encouraging recipients to read the linked full text, and for reaching out to potential publishers when you don't have one lined up yet.
Externally published article email subject lines
Read my new article, [title], hosted by our partner
Do you want to know more about [topic]? We've got it covered
Check out our new article over at [external publisher's name]
Here's where you can read all you need to know about [topic]
Will you publish our article, [potential publisher's name]?
We've got a great idea for a piece about [topic] that you're going to love!
Externally published article email templates
Externally published article email template 1
Hi [name],
My latest article has just been published over on [external publisher's name]'s website [link].
[Title] takes an in-depth look into [topic], covering the following points:
Subtopic 1
Subtopic 2
Subtopic 3…
Since you read our blog [name of blog and topic] regularly, I wanted to share this article with you as well. Don't forget that you can find more similar content on our website by clicking on the link below.
[Read more articles]
Best wishes,
[Name], from [company]

Externally published article email template 2 – spotlight on a publisher
Hello [name],
We've recently written a new article called [title] that, as someone who has expressed an interest in [product/service/topic], we are sure you'll find interesting.
You can find our article here [link] on [external publisher's name]'s website.
It is a privilege for us to have our content shared there, and we hope that you will take the opportunity to read more of their other content too.
Hope you enjoy reading it!
Best,
[Company]

Externally published article email template 3 – pitching an idea
Dear [name],
We've come up with a great idea for an article that we think would be a perfect fit for [potential publisher's name] and will fit in with your other content on [topic].
The working title is [title], and the article will cover:
Subheading 1
Subheading 2
Subheading 3
Please let us know if this sounds like something that you'd be interested in publishing. If you have any questions please don't hesitate to get in touch.
Kind regards,
[Name], content writer for [company]

Start improving customer engagement and drive more traffic!
Sign up for our free, 14-day, all-inclusive trial today. Discover all that LiveAgent has to offer, including customizable email templates.
Frequently

asked questions
Can I include an entire externally published article in the email copy?
Because the article will be published on a website or in print that is not owned by your company, you may not have the rights or permission to share the entire article copy, even if you or one of your employees is the author. In this case, you need to have permission from the publisher in order to share the full text. However, even if this permission is granted, it may not be the best strategy to distribute your full article via email. That's because one of its main purposes is to drive traffic to the publisher's website as well as your own via backlinks.
How else could I share a new article?
An externally published article email is the most direct way to let your audience know about a full-length piece of content that you've written, but which isn't available on your own website where users might normally look for your material. However, there are several indirect ways to spread the word through various other types of content such as social media posts, your website, and newsletters.
Should I include links to my own website in an external article?
Since your article is being hosted somewhere other than your own pages, you should absolutely include backlinks to your website. Doing so will help drive traffic to your website, build brand awareness, and improve your search engine optimization (SEO).