What is a ticket management system?
A ticket management system, also known as a ticketing software, is software that customer support representatives use to manage and store inbound customer queries from multiple channels. Ticketing software streamlines all customer messages from social media, live chat, email, phone, and customer portals.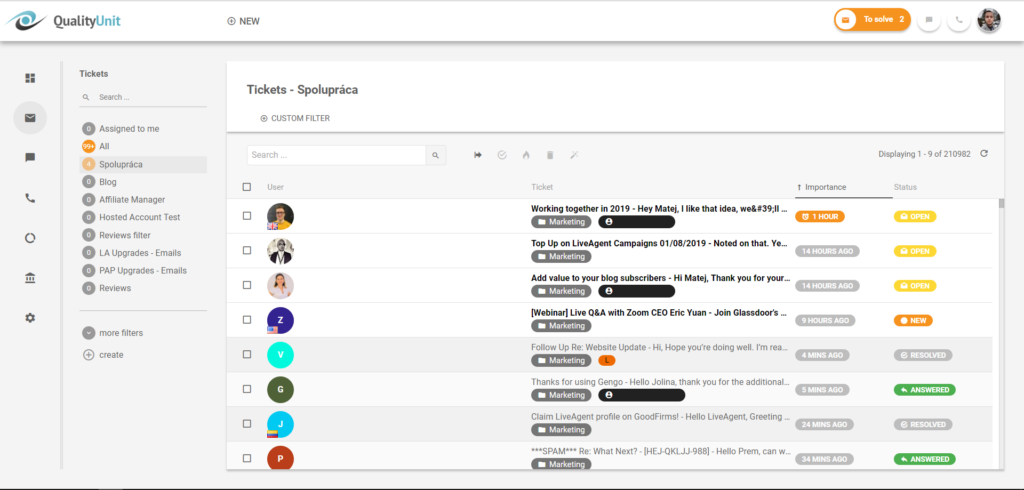 In addition to ticket storage and management, ticketing systems provide customer support agents with a number of tools that help them organize and respond to customer queries efficiently.
What features should a ticket management system have?
The following features are essential when it comes to ticketing software:
A single, centralized inbox/dashboard
A ticket management system should allow all support agents to access a single, centralized inbox that contains all tickets from every connected communication channel. By giving your agents a unified view of all tickets, everyone understands which tickets need to be answered, by who, and by what time.
Hybrid ticket stream
A hybrid ticket stream takes the guesswork out of customer support. It allows you to follow your customer's problem resolution journey through different channels while staying in the same ticket.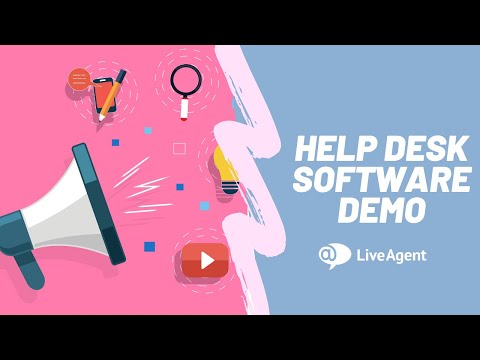 Ticket splitting and merging
As some tickets are more complex than others, they may need to be split into two tickets for faster problem resolution. For example, a customer may send an email to sales asking about an account upgrade but also report a bug that they're experiencing. The ticket can be split into two parts, where the account upgrade can be handled by the sales department while the bug is handled by IT support.
Alternatively, if a customer accidentally sends two emails regarding the same issue, the two emails can be merged into a single ticket to ensure agents don't waste time resolving the same issue twice.
Departments
Ticketing systems need to be capable of creating departments and assigning tickets to them both manually and automatically. Why? Departments help organize and assign tickets to appropriate customer service agents.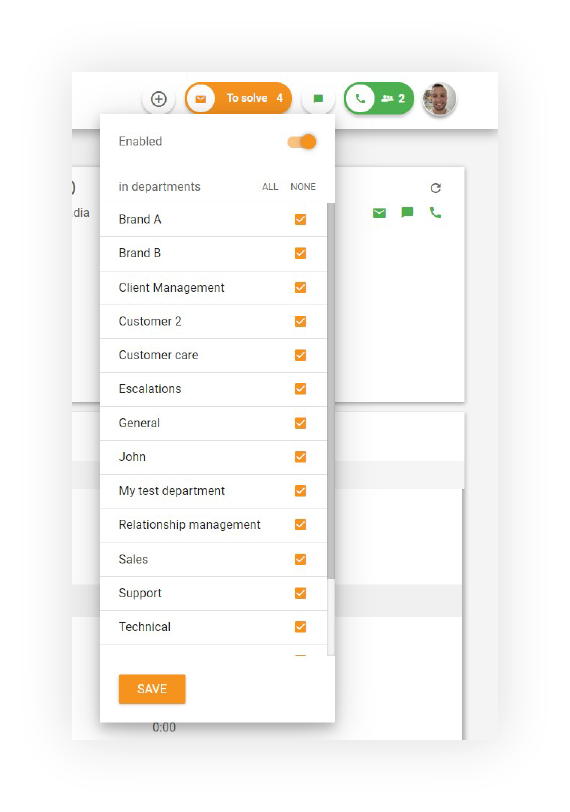 Tags
Tags give customer support agents a quick overview of what each ticket is about. Agents can glance over each tag quickly, without having to open tickets individually. This helps agents search for specific tickets more efficiently.
Ticket routing
Advanced ticketing systems can automatically route tickets to specific departments by scanning tickets for specific keywords. For example, if a ticket contains the words 'upgrade' and 'subscription' it can be automatically routed to the sales department.
Automation
Automation rules, mass actions, and canned responses help agents save time and improve their workflow efficiency.
Data analytics and reporting
Data analytics and reporting features allow you to see who is interacting with your company and lets you monitor the service they're receiving. View usage statistics, evaluate performance reports and learn from customer satisfaction ratings.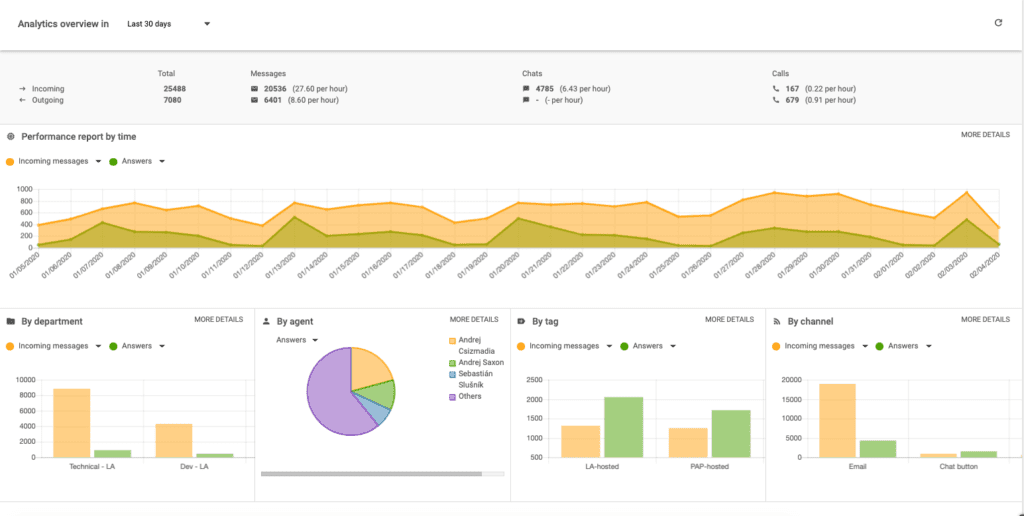 Private notes
Private notes are notes that can be added to tickets and viewed by agents only. They're used to provide clarity when handing off tickets from one agent to another. They can also be used as reminders.
Responsibilities/Assignments
Ticket management systems should automatically distribute and assign tickets to appropriate agents. The ticket responsibilities should be able to be transferred from individual to individual as needed.
Gamification
Gamification features make customer service fun. Reward your best agents with unique badges, and watch them level up over time. Gamification features inspire healthy competition amongst teams and individuals and boost agent productivity levels at the same time.
Omnichannel support
Ticket management systems should be able to integrate with as many communication channels as possible so that all customer requests can be in a single shared inbox. Make sure that the ticketing system you're considering has social media, live chat, call center, knowledge base, customer portal, and email integrations in place.
SLA compliance
Ticket management systems should keep track of your SLAs, your customers, and the tickets they submit. Make sure you can generate SLA compliance reports and have a tool that brings SLA tickets to your attention before time runs out.
Built-in CRM
A built-in CRM is a must for a ticketing system. The CRM should allow you to create custom fields so that you can store all kinds of information about your customers — from their contact info to their shoe size– so that you can provide them with the best customer service possible.
Internal chats and calls
A ticketing system should have enough functionality to eliminate all unnecessary tools to save you time, money, and keep your data safe. Look for a system that has a built-in messenger and a calling system for internal communication amongst colleagues.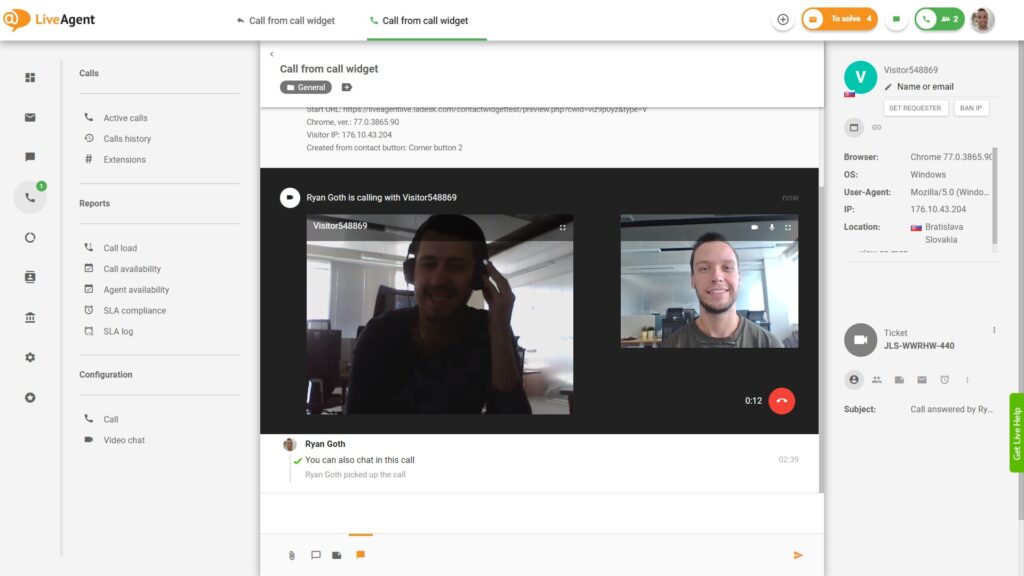 Third-party integrations
Lastly, ticket management systems should support integrations with third-party applications that you use daily, but aren't a part of the ticketing system. This could be an integration with a payment processing system such as Braintree or an email automation platform like Mailchimp.
Who uses ticket management systems?
Ticket management systems are used by multiple departments within one organization.
Customer support agents
Customer support agents use ticketing systems to respond to tickets on social media, live chat, email, knowledge base, and the phone.
IT staff
IT staff use ticketing systems to answer more complex customer requests regarding advanced software bugs or hardware malfunctions.
Marketers
Marketers use ticketing systems to engage with potential and existing customers. The system can be used for lead generation, customer retention, and engagement monitoring.
Sales representatives
Sales representatives can use ticketing systems for outbound sales calls and demos.
What are the main problems with using Gmail or Outlook for ticket management?
Using Gmail and Outlook for ticket management is a thing of the past. Why? They're inefficient when it comes to organization and collaboration amongst many users. As such, millions of companies have made the switch and started using ticketing systems for customer service.
Losing and forgetting tickets
Because Gmail and Outlook don't integrate with other channels (such as the phone, social media, live chat, etc.) they're an inefficient solution. By using Gmail and Outlook, you won't be notified every time a new ticket arrives. You'll have to check each platform, account, and device manually which can lead to lost, unanswered, and forgotten tickets.
No agent collision detection
Gmail and Outlook are email clients and thus weren't created with collaboration in mind. They won't alert you when you and a different agent are working on resolving the same query, or if a query has already been resolved by the time you're done working on it. As such, Gmail and Outlook use can result in duplicate answers to customer queries which can come off as unorganized and unprofessional.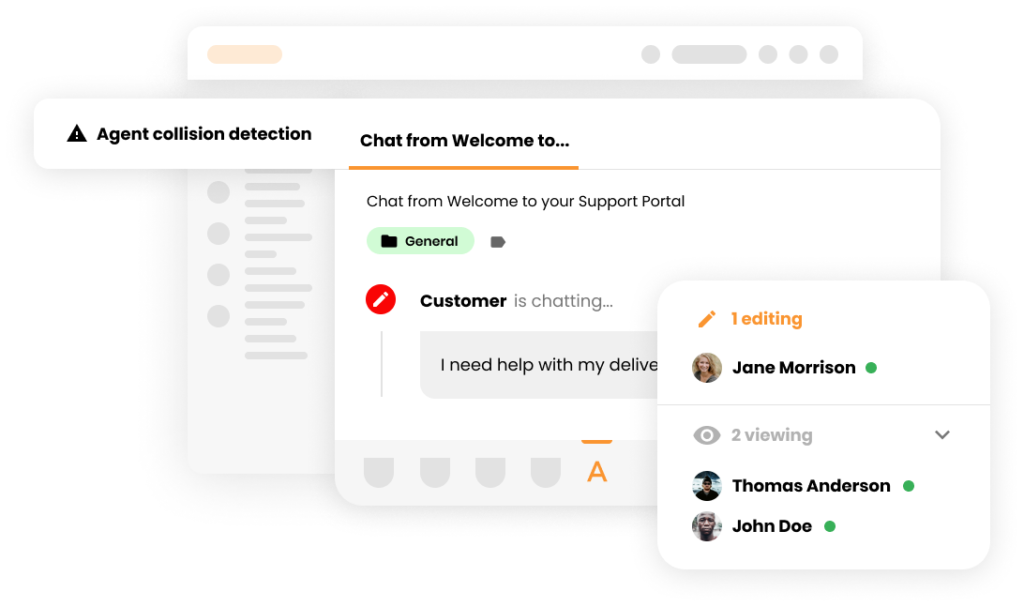 Hard to organize, search, and have an overview of what's been said/done
Looking for old emails in Outlook and Gmail can be a nightmare. On the other hand, a ticketing system keeps everything organized in threads and ticket streams, making it super easy to find previous conversations, phone call recordings, or emails.
What problems do ticket management systems solve?
Ticket management systems can be used to solve many problems when it comes to improving customer service.
Slow response times
Ticketing systems can improve slow response times to customer queries. How? Ticket management systems notify your support reps every time a new ticket comes in regardless of the channel it's from. The system automatically notifies all agents if isn't automatically assigned to a specific agent.
Using a system like this makes it easy to stay on top of all queries, without having to monitor additional accounts and devices.
Lost, forgotten, and unanswered tickets
Just as mentioned above, all customer queries (regardless of the channel they're from) will be automatically fetched into a single inbox that can be accessed by all customer service representatives. The system ensures that all tickets are assigned to a dedicated agent and are taken care of. How?
The system won't mark the ticket as answered until a reply has been made from a customer service representative. This means that no agent can open a ticket by accident and leave it unanswered.
Lack of clarity and transparency across different communication channels
Customers contact businesses across many different channels. A customer may start off a conversation with a live chat, follow up with an email, and even make a call. Keeping track of a single query across multiple communication channels can be a challenge without a ticketing system in place.
Advanced ticket management systems use hybrid ticket streams to ensure agents can follow the customer's contact/resolution journey in a single thread.
Benefits of using ticket management systems
Businesses that utilize ticketing software experience many benefits — from reduced churn to improved productivity and customer satisfaction.
Reduces churn
Ticketing software can help reduce churn because it improves ticket response times, first contact resolution, agent knowledgeability, and makes customer service more personalized and efficient.
Generally, customers churn from a business or product because they're unsatisfied with how they're being treated. Customers value speed, knowledgeability, and personalization when it comes to problem resolution. A ticketing system can provide all that.
Great customer service doesn't mean that the customer is always right, it means that the customer is always honored.
Improves productivity
Ticketing systems can help your business save money through improved productivity. Stop wasting your agent's precious time on repetitive and mundane tasks. Use automation to speed things up, and use the extra time for engaging with your customers, fostering relationships, upselling, or cross-selling.
Increases customer satisfaction
Ticketing software improves customer service and customer experience, and thus improves customer satisfaction. This can lead to more sales, improved brand loyalty, and new customers. The more satisfied your existing customers are, the more likely they are to recommend your business to others.
How can a ticket management system help you?
Ticketing systems are a one-stop-shop for everything customer-related. The software can be used for marketing, sales, and customer service.
Ticket management software for marketing
Get ahead of the game with ticket management software. Advanced systems like LiveAgent have built-in social listening tools that let you monitor what's being said about your business on Twitter even if your business isn't explicitly mentioned or tagged.
How does it work? Choose a keyword to monitor and LiveAgent will notify you anytime that keyword is used in a Tweet by turning it into a ticket.
In this manner you can see what's being said about your business — both negative and positive, and react as necessary (engage with your audience, or put out fires!)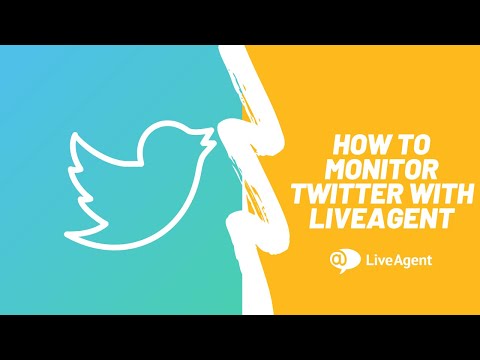 Ticket management software for sales
Ticketing systems that have a built-in CRM, outbound and inbound call functionality, and proactive live chat invitations are great tools for sales. Engage with potential customers as soon as they enter your site by inviting them to chat with you in real-time, log their contact information into the built-in CRM, and follow up with a phone call directly from your ticketing dashboard.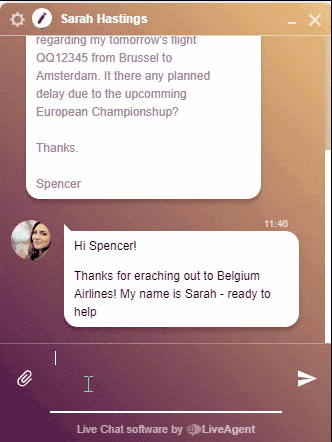 Ticket management software for support
Ticketing software allows you to create multiple internal and external knowledge bases and customer portals. Empower your agents and customers with self-service solutions such as FAQs, forums, feedback and suggestion boxes, and how-to-articles and videos.
Your agents will be able to glide through the onboarding process, and your customers will be happy to get answers to their questions without having to contact customer service.
How to choose a ticket management system
Choosing a ticketing system can be a challenge. The software needs to be intuitive, user-friendly, affordable, and have all the essential features that will help your agents resolve tickets more efficiently.
Step #1: Write down your requirements
The first step is to write down your requirements. Ask yourself questions like this to determine what features you want your ticketing software to have, and what functions you want it to perform.
Do I want a ticketing software that offers live chat and inbound & outbound calls as a part of the solution?
Do I want to create knowledge bases and customer portals?
Do I want advanced features like automation and gamification?
Do I want to offer support in multiple languages?
Do I need a mobile application to answer tickets on the go?
How much am I willing to spend on ticketing software each month?
By thinking about these questions, you'll start to have a pretty good idea of what you want out of your solution. Once you know your requirements, you can start researching potential software.
Step #2: Research potential software
The next step is to research ticket management systems on the Internet. Take your time to look at software review portals, YouTube videos, and professional Facebook groups. Don't be afraid to ask for advice on Quora, LinkedIn, or Product Hunt.
Look at review portal comparisons and user testimonials
If you want to check a ticketing software comparison of different providers based on user-friendliness, price, features and ease of use, your best bet is to look at the following review portals:
Each review portal provides user testimonials. Check them out to get an idea of how existing customers are satisfied with the software and the service each vendor provides.
Watch YouTube videos
YouTube videos are a great way to see how each software works in real-time. Look at tutorials posted by official accounts associated with each software as well as reviews by independent YouTubers. This will give you an idea of what the UI looks like and if the software is easy to use.
Ask your peers on professional Facebook groups, LinkedIn, Quora, or Product Hunt
Asking others for their opinion about which ticketing software is best is a great way to find new suggestions. Other professional marketers, customer service representatives, and sales reps that have tried different software can help you eliminate the systems that seem promising but don't deliver.
Step #3: Request a free trial
After you've narrowed down your list of software, try them out by requesting a free trial.
Try all functionality
Once your free trial is up and running, test as many functions and integrations as possible to ensure the software works properly and is up to your standards. If you have any questions about how the software works, don't hesitate to reach out to customer support.
When you do, make note of how they respond to you. It's important to know that the support you receive is up to par. Why? If the software you choose has a service outage or is buggy, you should be certain that the vendor will do everything in their power to bring the system back up online. If you can count on them, you won't have to worry about losing valuable leads, dropping calls, or losing customer tickets.
Request trial extension as needed
If the free trial period isn't long enough for you to test out all features and make up your mind about the software, request a free trial extension. Most software providers will be happy to extend your trial in hopes of converting you into a paying customer.
Step #4: Book a demo
Write down a list of questions
The last step is to book a demo. Before the demo, write down a list of questions that you want answered. They can be about the functionality of the software, pricing options, feature add-ons, and existing customers in the same industry as you.
Ask questions and take notes
Once the demo is in session, ask your prepared questions. Take notes and pay close attention to the use cases presented by the sales rep. If they don't align with your business goals, ask the rep how their software can help you with your current pain points.
If you're satisfied with the responses, the presentation, and the service, you can purchase the subscription to the software. If you're not satisfied, book a demo with another software provider until you find one you're satisfied with.
Step #5: Integrate the software with your existing tools
The next step is to integrate your software with the tools you use daily (payment processors, CRM, etc.) and connect your existing email accounts, social media profiles, and phone numbers.
Once you've done that, you can set up your live chat, and build a knowledge base.
Step #6: Start using your ticketing system
The last step is to start using your software. Invite your customer service agents to join the software, assign responsibilities, and start answering customer queries.
Terms related to ticket management system
Agent Panel Automations CRM Customer Care Customer Satisfaction Customer Experience Customer Portal Customer Support Desk Support E-mail Ticketing Facebook Ticketing Helpdesk Ticketing System IT Ticketing System Knowledge Base Multi-channel Support Open Source Ticketing System Support Ticket Support Channel SLA Ticket management system Ticket Priority Ticket Sharing Ticket Status Ticket System Ticket Thread Ticketing Ticketing Software
Try LiveAgent Today
LiveAgent is the most reviewed and #1 rated ticket management system for small and medium-sized businesses. Try LiveAgent today with a free 14-day trial. No credit card required.
Frequently

asked questions
What does the term ticket management system mean?
The Ticket Management System is the software that Customer Service uses to manage and store customer inquiries coming from multiple channels. Ticketing software streamlines all customer messages from social media, live chat, email, phone and customer portals.
Does your business need a ticket management system?
If your company offers products and services, you will need a ticket management system. This will allow customers to easily contact the company and solve their problems. Even if your customer support team is one person.
Does LiveAgent provide a ticket management system?
LiveAgent offers a free ticket management system. Includes free live chat, call center and knowledge base.
What is ticket management system?
A ticket management system, also known as ticketing software, is software that customer support representatives use to manage and store inbound customer queries from multiple channels. Ticketing software streamlines all customer messages from social media, live chat, email, phone, and customer portals. In addition to ticket storage and management, ticketing systems provide customer support agents with a number of tools that help them organize and respond to customer queries efficiently.
How to choose the right help desk management system?
Write down your requirements > research different software > compare alternatives. Look up online reviews > try a free trial or free version of the system > book a demo and ask about use cases.
Is there a free ticket management system?
LiveAgent offers a free ticket management system that comes with a free live chat, call center, and knowledge base.