Creating valuable content that attracts users to your company and encourages them to take desired actions, like making purchases or subscribing to a service, is a form of inbound marketing activities. In some cases, it may be valuable to restrict access to certain content on your site in hopes of generating new leads or additional data. Content like this is called gated content, or premium content.
What is gated content?
There's no universal definition of gated content, but we'll define its main characteristics briefly. Any content that can be accessed only after you give something in return, such as an email address, is labeled as gated content. The most common information that is requested from people who wish to access gated content is their email address, although other strategies include asking for a phone number, liking or following social media pages, or sharing posts on various social media platforms.
The purpose of gated content is to generate leads by acquiring the contact details of potential customers. Potential customers are people who have visited your site after conducting a Google search, or found your company from external sites like social media, etc.
An example of gated content could be a blog post that is freely accessible and provides valuable insights. However, if the reader wants to read more of your articles or access an extra content (such as a checklist), they'll have to provide you with an email address to receive it. As such, gated content can drive relevant lead generation, since the users whose data you obtain are already interested in your business and what it offers.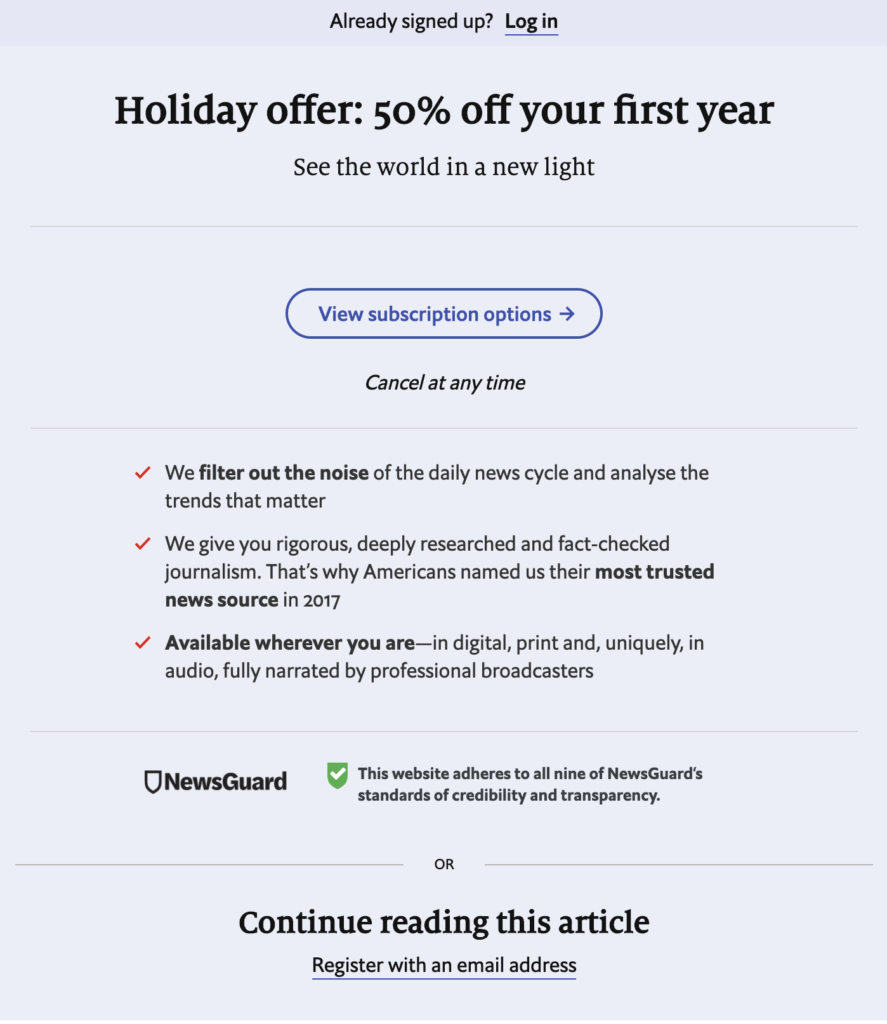 Gated content email subject lines
Here's the [ebook/white paper] you requested!
Great content waiting for you inside, as promised
Check out our video for tips on solving [pain point]
We're hosting a live video, and you're invited to watch
Welcome to the [topic] course from [company name]
Thanks for signing up to receive our [daily/weekly/monthly] emails about [topic]
Gated content email templates
Gated content email template 1 – content download
Hi [name],
Thanks for requesting the [company name] [ebook/white paper] about [topic]. As promised, this email contains the materials that you signed up to receive.
We sincerely hope that you find this content useful and that you head on to our site [link] to find other [blog posts/articles/templates] on the same subject.
Please find the attached documents at the bottom of this email.
Kind regards,
[Name], [position] at [company]
Attachment 1
Attachment 2
Attachment 3…

Gated content email template 2 – link to video
Hello [name],
You now have access to the [webinar/explainer video/documentary] that you requested to watch.
The video can be accessed on the following [link] and [will go live at [time] on [date] is available now].
Check out our website for more videos related to the subject of [topic].
[More videos]
Thanks for watching!
[Company]

Gated content email template 3 – email series
Dear [name],
Thank you for signing up to receive this series of our [daily/weekly/monthly] emails covering the subject of [topic].
We'll be sending you regular content containing great insights and actionable tips that will be of great help when solving [pain points].
You can expect to find the following topic covered in our upcoming emails:
Sub-topic 1
Sub-topic 2
Sub-topic 3…
We're sure that you'll find this series of emails very useful, but if you want to learn more without waiting for new content to land in your inbox, then please head on over to our website [link] or reply to this email.
Best,
The [company] team

Discover all that LiveAgent has to offer with our free 14-day trial.
Sign up for our free 14-day trial today. No credit card required. Test our email templates, ticketing, live chat, and more!
Frequently

asked questions
How much of my content should be gated?
It depends on the objectives of your marketing strategy, however, it's not recommended to make all of your content gated. This is because you first need to offer enough to interest prospective leads for them to be willing to provide their email addresses. But exactly how much content should be freely accessible depends on whether your goals are more focused on lead generation or rather brand visibility and SEO.
What are some examples of gated content?
The templates above have already covered email series, ebooks, and white papers, as well as different video content like webinars and documentaries. Besides those some other suggestions of gated content that you might choose to offer are:
Content upgrades – access to additional material
Demos/trials – a period to test out a product or service for free
Spreadsheet templates – save users' time by providing a form with blank spaces to be filled in
Process documents and swipe files – such as an onboarding template
Can I charge for gated content?
By definition, gated content isn't something that requires payment. Rather, it's something you provide in exchange for completing a desired action like providing an email address, in order to access certain materials. You can charge users for access to content but that would mean it is paid content, which is another form of inbound marketing and is a completely different strategy from providing gated content.