Sometimes there will be news or an announcement that is so important that you can label it as a "must-read" piece of information. This could be an update about your company, a current situation, or a statement about one of your products or services.
Since you find this information so important, one of the best ways to share it is by sending must-read emails. These could either be sent to your entire email list or just targeted to specific relevant segments of it (we hope your user database is segmented!).
Email is an effective method of spreading the word about must-read news because it is still a popular method of communication. Most people use email daily and leave their inboxes open, so they will be exposed to your message shortly after it's sent. Furthermore, you can check the open rate to know how many recipients are actually reading the important information that you wanted to share with them.
With this knowledge, you will be aware of how effective your must-read emails are. For instance, if the open rate is low, then you need to increase the impact of your messages by writing subject lines that stand out better in crowded inboxes.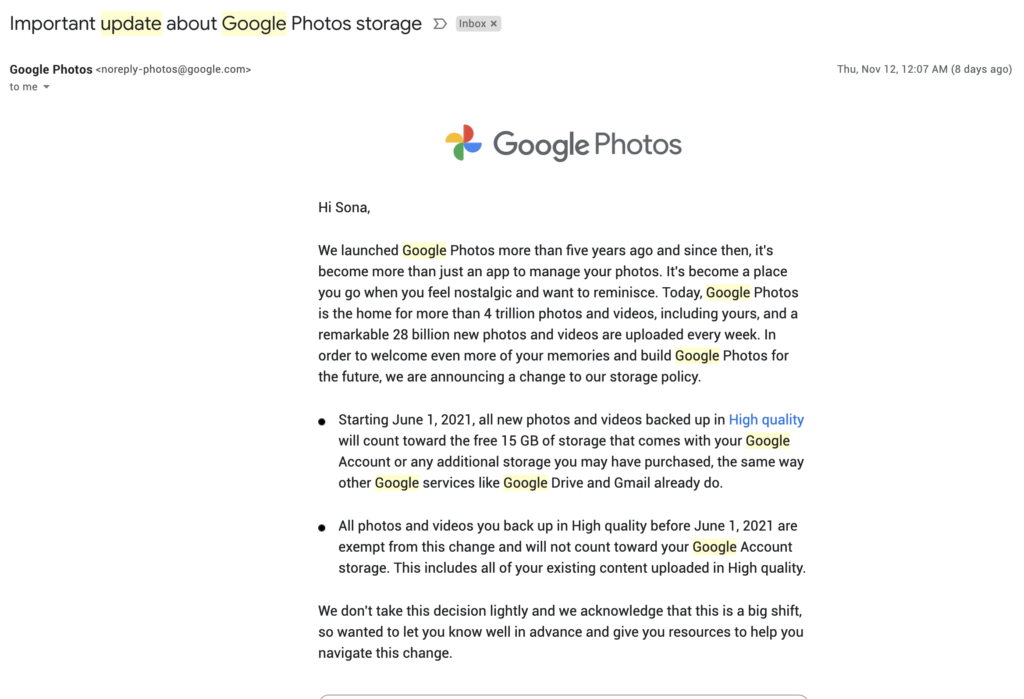 What exactly is a must-read email?
Any email that either contains or directs to an announcement that you consider to be essential reading can be classified as a must-read email. Unlike other content emails like newsletters, must-read emails don't have a fixed schedule. They are sent only when it's necessary. Therefore, abstain from labeling messages like a vacation responder email as must-reads.
If the statement that you need to make is short, then it's possible to include such information within the body of the email itself. But, if the update is longer or the format makes it unsuitable to be read from the recipients' inboxes, then it might be better to send it as an attachment to the message. You can also send a must-read email that briefly explains the matter and includes a link to another online location where the full must-read text can be accessed.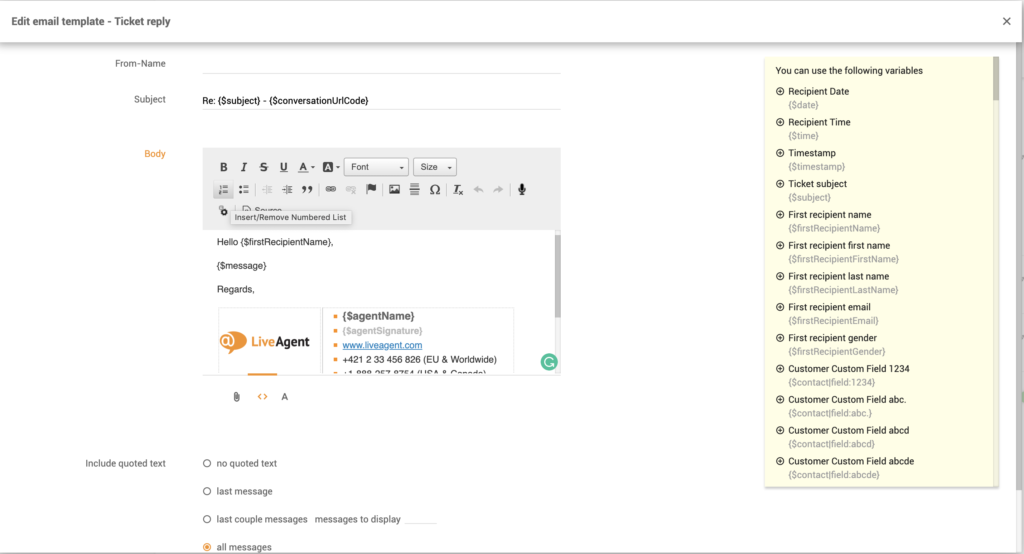 Must-read email subject lines
Important [company] update inside
Must-read: a statement about [issue]
Please find an important update from [company] attached
News about [issue] alongside this message
Visit our [website/blog/other sources] for an important announcement
Statement from [company] about [issue]: follow the link inside
Must-read email templates
Must-read email template 1 – announcement in the body of the message
Dear [name],
As one of our valued subscribers, we thought that you would like to be informed about the most recent developments at [company].
We consider the following important [new/updates/changes] to be essential information for all of our existing clients:
Announcement 1
Announcement 2
Announcement 3
Thanks for reading, and don't hesitate to get in touch if you have any questions regarding this announcement or any other issues.
King regards,
The [company] team

Must-read email template 2 – statement attached
Hello [name],
Have you heard the important news about [issue]?
We have made a full statement in the document that is attached to this email.
Your understanding at this time is much appreciated, and your business is valued as always.
I'd be happy to provide more information if required, just let me know by replying to this email.
Best wishes,
[Name], [position] at [company]

Must-read email template 3 – link to an external source
Hi [name],
We have some important [news/updates/changes] that we thought you would like to be informed about.
The complete announcement can be found on our [website/blog/other sources] here [link].
Here are some of the key pieces of information that you will find in our announcement.
Statement 1
Statement 2
Statement 3…
Please feel free to ask any questions that you might have regarding this matter, or anything else.
Best,
[Name] from [company]

Discover all that LiveAgent has to offer.
Sign up for our free, 14-day, all-inclusive trial today. No credit card required.
Frequently

asked questions
How often can I send must-read emails?
You can send must-read emails whenever you have an important update that you feel should be seen by all your clients. To ensure that the news reaches as many people as possible, and to actually monitor the open rates (to have knowledge about whether or not recipients are indeed reading the announcements), these messages should be sent as a separate email from other content.
As such, they won't have a regular posting schedule like the various content emails usually do. Instead, you need to determine when a must-read email is necessary, and if you find that you are sending too many then your classification of what is considered essential news might be wrong.
Where can a must-read statement be posted?
The best place to share an important statement is usually in the body of the email itself. This allows recipients to read the update in a quick and easy way without having to click on any links or buttons and be redirected elsewhere.
However, the announcement might simply be too long to include in the text of an email, or you want to provide additional information in a location where it can be found permanently rather than getting lost in an inbox. In any of these cases, it would be a good idea to send a message with an attached document or a link to the must-read news posted on your website, blog, or social media platforms.
Can I send a must-read email internally?
The focus of this piece is on must-read news as a type of content for your users to digest. However, there is of course business-related news that should be shared internally only. Some of the email templates do apply for internal updates as well as external, however, some announcements are suitable as email copy or a local intranet post only because they will contain confidential information that you shouldn't post on your website where it can be found publicly.