In the context of customer service, the term knowledge base refers to a database or a platform that's an online self-service library used for answering product/service-related questions. Its primary purpose is to store information related to a company, its products, services, processes, and departments, to name a few.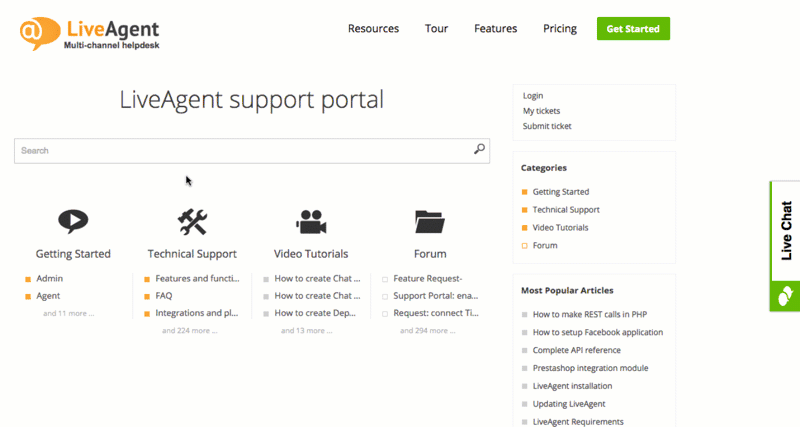 Businesses invest time, money, and other resources into their knowledge bases to empower their customers to resolve product or service-related issues independently. By freeing up customer service agents from tickets that customers can resolve independently, businesses can decrease ticket loads and save large sums of money.
Ready to put our knowledge base article templates to use?
LiveAgent is the most reviewed and #1 rated help desk software for small to medium-sized businesses. Try building a knowledge base today with our free 14-day trial.<br> No credit card required.
The costs of customer service and possible savings
A study by Oracle and Forrester Consulting found the cost per contact on many channels. The cost of making one phone call is approximately $11. Live chat costs you $5 per contact, email responses $2.50, and web self-service $0.10.
Let's do some quick math: if your customer service agents handle 50 calls per day, it costs your company $2,750 per week! Add a few live chat conversations and email answers per day, and it adds up to a considerable amount of money. That's not necessarily a bad thing as your customers deserve outstanding customer service (and it should be in your company's best interests to provide them with it.)
However, if you could create a space where your customers can look for solutions to their problems mostly independently, why wouldn't you do so? Data from Aspect Software indicates that 73% of customers are willing to solve issues related to a product or service independently. Research by Steven Van Belleghem shows that 70% of those surveyed expect a business's website to provide a customer self-service option. Moreover, Accenture's report indicates that companies could save $1-3 million per year by introducing self-service options to their customer service offering.
It seems that creating a knowledge base can bring your customers, service agents, and company many benefits. To get your knowledge base started, we've created a few free templates that you can use to answer product or service-related questions. Remember that if an agent answers one customer's question correctly, hundreds or even thousands of other users can solve their issue by reading that answer.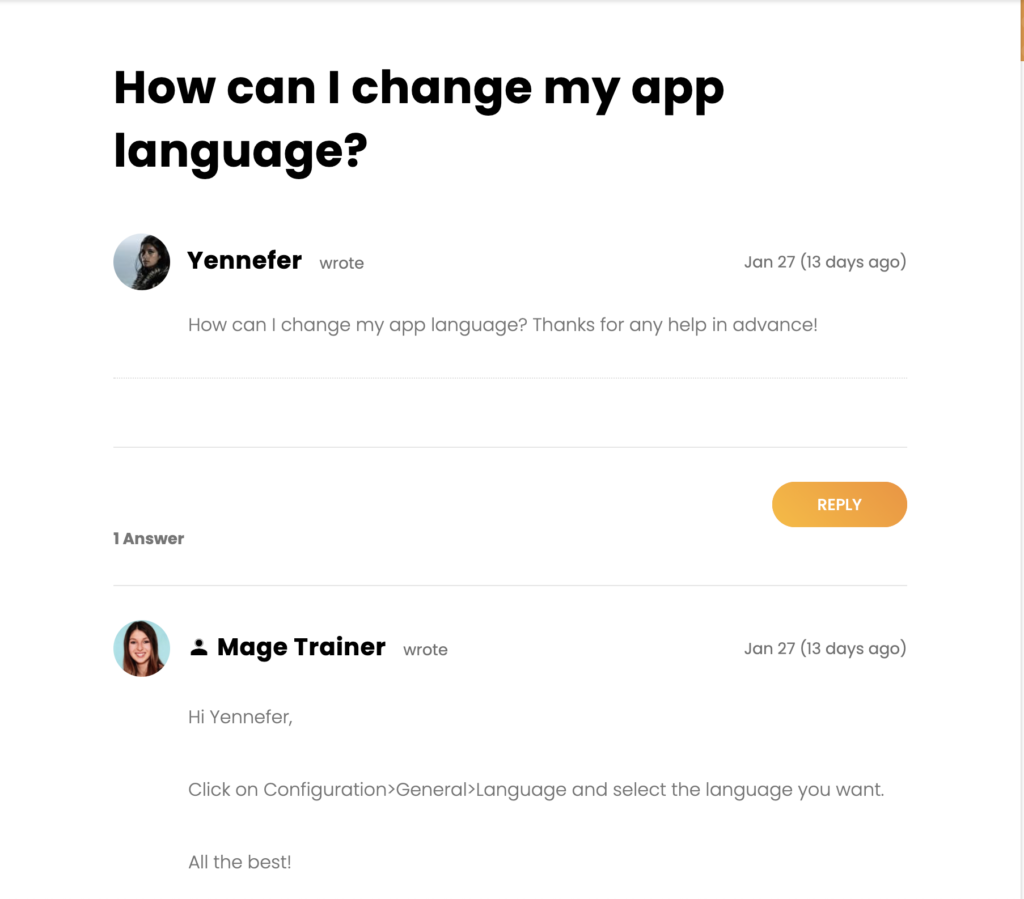 Answering a question about the product's/service's features
Hello [Name],
Thank you for asking about [product's/service's] features. Here's a list of some key features that product/service] provides. If you'd like to learn more, each item on the list includes a link to a more detailed description of the feature.
Feature 1
Feature 2
Feature 3
If you have any other questions related to [product's/service's] features, please head to this section of our knowledge base [a link to the section dedicated to the product's/service's features]. If this content doesn't answer your questions, try consulting other customer portal users or reach out to our customer service agents.
Thanks for being a part of our community!
Best,
[customer service agent's name]
Answering a question about product repairs
Hi [Name],
I'm so sorry to hear that you experienced some technical issues with your [product name].
We created [product name] to be as reliable and easy to repair as possible. Please read this short manual on how to solve the most common issues our customers face.
If that doesn't help, please review this list of our authorized service providers [link] and schedule an appointment to get [product name] fixed.
Remember to have your customer ID with you – our company covers the costs of [the first/two/three] repair[s] 🙂
I hope that helps!
Best,
[customer service agent's name]
Hey there!
We are happy to get to know your suggestions about the improvements we could introduce to [product/service]. Your remarks are really on point and provide ideas that could make [product/service] better.
[Company name] values opinions and feedback from our customers. That's why we'd love for you to fill out this quick feedback form [link to a feedback form].
It consists of a few [product/service]-related questions that are a bit more in-depth. Your answers will help us understand your ideas better and, hopefully, allows us to put them into practice.
We are waiting for more information from you!
Thank you for helping us improve [product/service].
[Customer service agent's name]
Frequently

asked questions
Should every customer question be answered in a knowledge base?
The whole idea behind a knowledge base is to minimize the engagement of customer service agents. That's why we recommend that you don't answer multiple, similar questions one by one, even if it only requires an agent to copy and paste the same answer each time.
The best way to approach such situations is to create an internal frequently asked questions list for your agents, including the most common questions asked by users paired with the answers. Agents should close new questions that have already been answered in the past, inform their authors that it's best to review existing questions and answers before asking a new question and provide them with a link to the solution they were looking for.
How should you inform your customers about the availability of a knowledge base?
Promoting a knowledge base and its availability among customers is vital. It's best to treat a knowledge base as a separate internal product and run an end-to-end, ongoing marketing campaign to promote it.
Let customers know about the knowledge base when they join your company or start using your products or services and keep informing existing customers about this option of customer self-service. Create tutorials and FAQs to make it easier for users to navigate through your knowledge base and use it daily. Proficiency of your customers in using a knowledge base means less work for your service agents.