A knowledge base is a self-service online library containing information about a product, service, department, or any other topic related to the particular company that owns and manages it.
The data and information in a knowledge base can be sourced from anywhere, but usually, it comes from several contributors who are responsible for maintenance and updates. As a general rule of thumb, your company's representatives should engage in and moderate all conversations conducted in your knowledge base forums.
The topics that are usually covered in a knowledge base range from how-to guides to frequently asked questions about shipping or refund policies. Generally, knowledge bases contain all kinds of content, including frequently asked questions, troubleshooting guides, and other essential pieces of information for customers and stakeholders.
Knowledge management allows you to create, administer, share, use, and manage a company's expertise and is designed to be used across all industries. With a solid knowledge management foundation, your organization will be more agile, operate faster, and work more efficiently. In addition to that, your client's satisfaction will improve thanks to the self-service options that you provide.
To help you capitalize on the power of knowledge management and to support you with implementing self-service options in your customer support, we have created a set of knowledge base templates.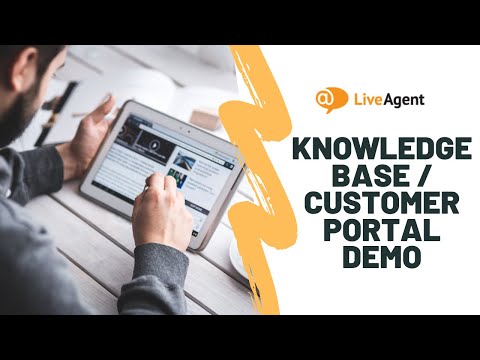 Basic knowledge base communication templates
Basic knowledge base communication template #1 – The answer to a question has already been provided by another user
Hi! Yes, [name of the answer's author] is correct. This is how the [process/product/service] works. If you want to learn more about this [topic/feature/process], please read the following articles that are available in our
knowledge base
: [links to the articles, preferably in bullet points for better readability].
If it's still not clear for you, we would be happy to help further. Don't hesitate to contact us!

OR
Hey! Thank you for starting this discussion. However, I need to point out that [name of the answer's author] is not correct. Here's what you need to do to [achieve the desired outcome of the question's author].
If you want to learn more about this topic, here's a list of knowledge base articles that will help you with that: [links to the articles, preferably in bullet points for better readability].

Basic knowledge base communication template #2 – Escalating a forum question to a ticket
Thank you for raising this topic. It seems that the issue you have described needs to be addressed by our [
customer service
/customer support/technical support team…].
That's why I would kindly ask you to follow this link [link to a dedicated website or workflow inserted] and then create a ticket describing the problem you encountered in a detailed way. This is the easiest and fastest way that we can help solve your issue. Thank you!

OR
Hi [name of the comment's/answer's author]. I have checked the issue which you described, and it seems that the most efficient way to tackle it is to create a
support ticket
. Therefore I'm raising a new ticket for you right now. It will be assigned to your [user/customer] ID, but I will keep monitoring this process. We will notify you once the problem has been resolved.
What's more, we will create a dedicated knowledge base article regarding your issue so that other [users/customers] can read it in the future to deal with this problem on their own.

Basic knowledge base communication template #3 – Joining an off-topic conversation but maintaining the company voice
The following templates can help you join off-topic discussions about COVID-related subjects, remote work, the latest movie premiere, Netflix series, a scandal in the tech industry, etc. In general these templates can be used to join any conversation that isn't directly related to your company operations, product, or services.

Hi! Thank you for starting this discussion. We value your opinion, but I'd also like to present our company's official position regarding [COVID-19 pandemic/remote work…]

OR
Hey [name of the comment's/answer's author], thanks for initiating a conversation about such an important topic.
I'd like to add [company name]'s view on that matter. [Explanation presenting the company's position concerning the discussed matter]. We hope that you understand the company's position.
At the same time, remember that our knowledge base is a space created for our users, so feel free to use it in a way that is most convenient for you. That's why we invite you to share your thoughts and opinions in this thread.

Design your own templates
LiveAgent gives you the power to design your own customer email templates. Curious about all the opportunities?
Frequently

asked questions
How long should a typical knowledge base answer be?
A knowledge base answer should be comprehensive. In some cases, a comprehensive response will mean one or two sentences. Yet, in others, it may mean writing a lengthy post or even escalating an answer into a customer service ticket.
What's important is the aspect of inclusive and accessible communication. When answering knowledge base questions or engaging in ongoing communication, always use language and wording that is understandable for all parties involved. Steer away from using jargon or technical terms. A knowledge base is a tool you create for your users or customers, so it should be valuable and helpful for them.
What's the difference between a knowledge base and FAQs?
As already mentioned, a knowledge base is usually a part of a company's help desk platform that contains lots of information about different topics and can be regularly modified by your staff. On the other hand, FAQs have a static form and, as the name suggests, they contain frequently asked questions about a specific topic. The main differences between knowledge bases and FAQs include information architecture, searchability, user experience, and analytics possibilities.
Based on your company's needs, you need to assess which of these solutions is a better choice for you. Remember that you can always start with an FAQ then develop it into a fully-fledged knowledge base.