Customer service is not just about providing outstanding experiences to clients and making sure their satisfaction levels are high. Many agents face challenging and often very difficult situations when dealing with customers. In such cases, the most important thing is proper communication and focus on resolving the conflict. These two elements are necessary to solve issues and to build even stronger relationships with customers.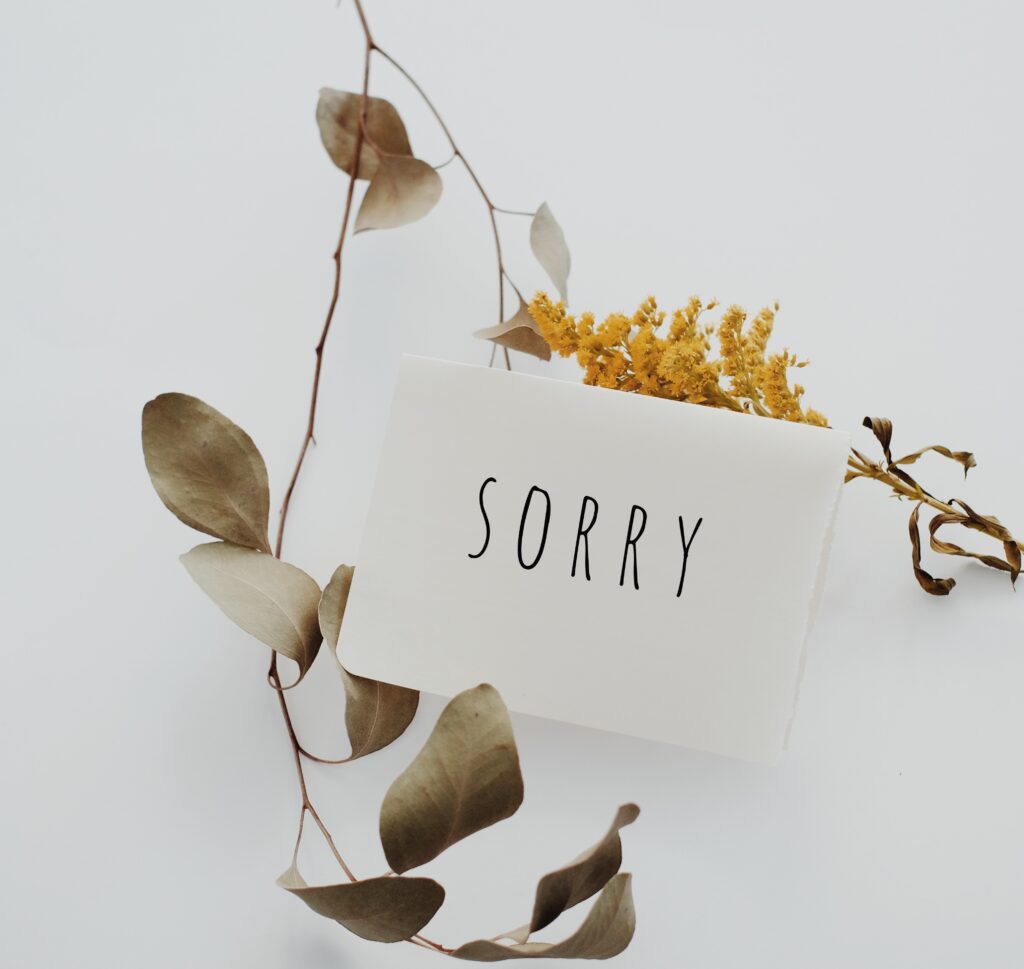 Reasons for difficult situations with clients

There are different reasons why your agents may conflict with customers: poor service, lack of clear information, failure to establish the terms and conditions of the product or service at the beginning of the purchase process, delays to response or delivery, or false accusations and claims.
Any of these situations may cause uncertainty or frustration for the customer. If not addressed in the right way, these conflicts may escalate to much bigger problems in the future.
The motto "Customer is always right", popularized by Marshall Field, John Wanamaker, and Harry Gordon Selfridge (source), is only somewhat true. We don't live in the 19th century (as Field, Wanamaker, and Selfridge did). Your customer service agents don't have to agree with every customer and apologize to customers who are not right. However, they should always react to customers' complaints. In this guide, we discuss the topic of apologies – how to express regret to a customer and how to deal with conflicts of different origins.
So, how can you solve a tense situation and deliver an effective apology message to the customer? Let's have a look at some examples of what an apology email could look like.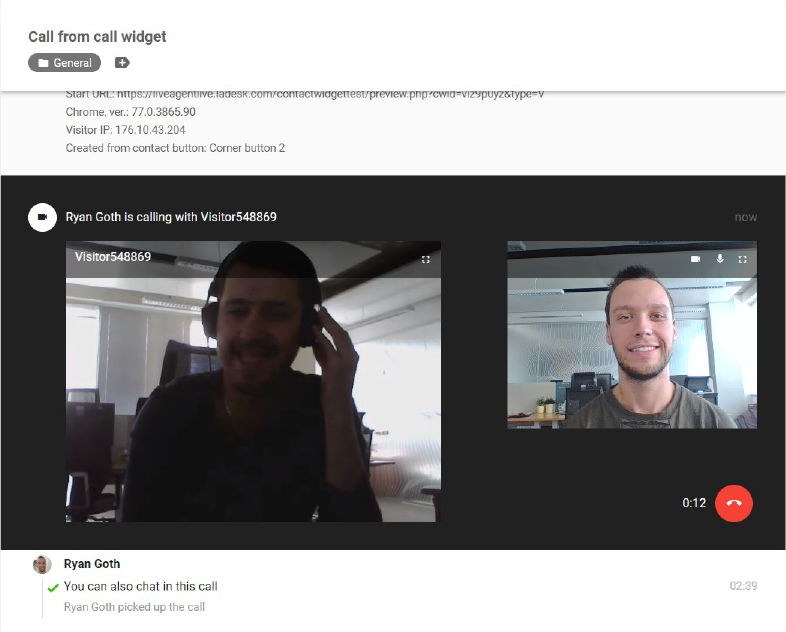 Call center apology templates
Apologizing is not always easy. Depending on the complaint, each customer interaction needs a different approach. However, apology templates can help you with crafting a personalized message.
Following are some of the call center templates you can use to apologize after an upset or angry call from a customer.
Call center apology template – apologizing for poor service provided by a different agent
Hello [customer's name].
I'm really sorry to hear that our agent acted in the way you have described. I want you to know that such behavior is completely unacceptable and against our rules, the company's mission, and beliefs.
I can assure you that this situation will be discussed with my line manager and will be escalated. Please accept my sincere apologies. You can be sure that this kind of situation will never happen again.
Call center apology template – apologizing for a lack of clear information about a particular topic
Good morning, [customer's name].
You are 100% right. Information about [the topic on which there was a lack of information] should have been presented to you before you [action taken by the customer that caused the issue].
We will be happy to cancel your [order/purchase/extra fee] and refund any expenses to your account.
Once again, thank you for letting us know about this issue. It will help us prevent any future misunderstandings. I have already passed this information to [name of the team responsible for this situation] and they are working on solving this issue as we speak.
Call center apology template – apologizing for failing at establishing the right terms and conditions of the product or service
Hi, [customer's name].
Thank you for reaching out and informing us about [information provided by the customer].
Our [Legal Team, for example] reviewed the Terms and Conditions of use of [product/service], and we must admit that you are right. The information enclosed in that document was neither precise nor fully compliant with local regulations. We are in the process of updating the document and will let you know once a revised version has been published.
Until then, please rest assured that we are treating this matter with the utmost concern and seriousness. We will inform customers impacted by this issue and review any case that has caused problems for our clients.
Call center apology template – apologizing for a delay in response
Hi, [customer's name]!
I'm sorry that you had to wait for such a long time to receive a response from [company's name]. This shouldn't have happened, and I want to assure you that it was a one-off situation. What's more, it's completely against our internal standards and the service-level agreement our support agents have signed.
To make it up to you, I'd like to offer [something the agent can provide to the customer as an apology for the delayed response].
Call center apology template – clarifying the situation with a customer who was wrong
Hello, [customer's name]!
Thank you for reporting that issue to our team. We have thoroughly investigated the problem with our [team's name] team and it turned out that [ result of the investigation].
This means that neither [company's name], nor any of our employees is responsible for the situation. The probable cause of the issue may include [list of reasons possible reasons for the problem]. That's why we are closing your ticket/resolving your inquiry. We hope that you fully understand our decision.
If you have any questions or need help with any other issue, please don't hesitate to contact us again using the communication channel that suits you best.
Ready to put our apology email templates to use?
LiveAgent gives you the power to design your own customer email templates, thus helping you to improve the customer service. Curious about all the opportunities?
Frequently

asked questions
Should an agent apologize even if a reported issue is not their or the company's fault?
Each case of tension between a customer and your company should be analyzed and treated as a separate case. Agents should treat customers' well-being as a priority, but it doesn't mean that they must agree with everything thrown at them. You should empower your employees to politely disagree with customers instead of expecting them to say "yes" to everything they say or do. So, if there's a case when a customer reports an issue, escalates it (and is perhaps rude at the same time), and it turns out that the specific situation is the customer's fault, then this should be addressed by your agent. The agent, possibly backed by a manager, should contact the customer, clarify the situation, clear the air and, if possible, explain to the customer how the company will address such incidents in the future.
Can a customer service agent just hang up on a rude customer?
No, it's unacceptable for a customer service agent to hang up on a rude customer and they must never do so. An agent should try to talk to a customer even if they are insulting and try to get to the bottom of the issue. The agent should aim to clarify the situation with the customer and calm them down. If they can't reach any conclusion or agreement, the best thing to do is to interrupt the customer, inform them that the conversation will be continued during another call, and propose a date for that to take place.
Additionally, to prevent customer service agents from hanging up on customers, make sure all your agents know that calls with customers are recorded. Not to make them feel scared or controlled, but because they should know that their managers can always go back to the recordings, check how the conversation went, and support their team members in dealing with demanding clients.