E-commerce is growing at an incredibly fast pace, and right now there's nothing more important for this industry as the upcoming sales season. In 2019, worldwide sales generated by e-commerce totaled over $3.4 bn, and they are expected to reach $4.9 bn in 2021 (source). So, if you own an e-commerce store, it's the last chance for you to get ready. If you haven't already done so, it's time to review your e-commerce marketing strategy.
Which aspects of your strategy should you focus on? Everything points towards emails being the preferred communication method for e-commerce businesses. In fact, 72% of people (including millennials and teenagers) prefer email as their main source of communication with businesses (source).
Taking all of this into account, we will provide you with all of the necessary resources and tips to boost your e-commerce email marketing strategy – including different types of emails you will need to use to attract your customers' attention.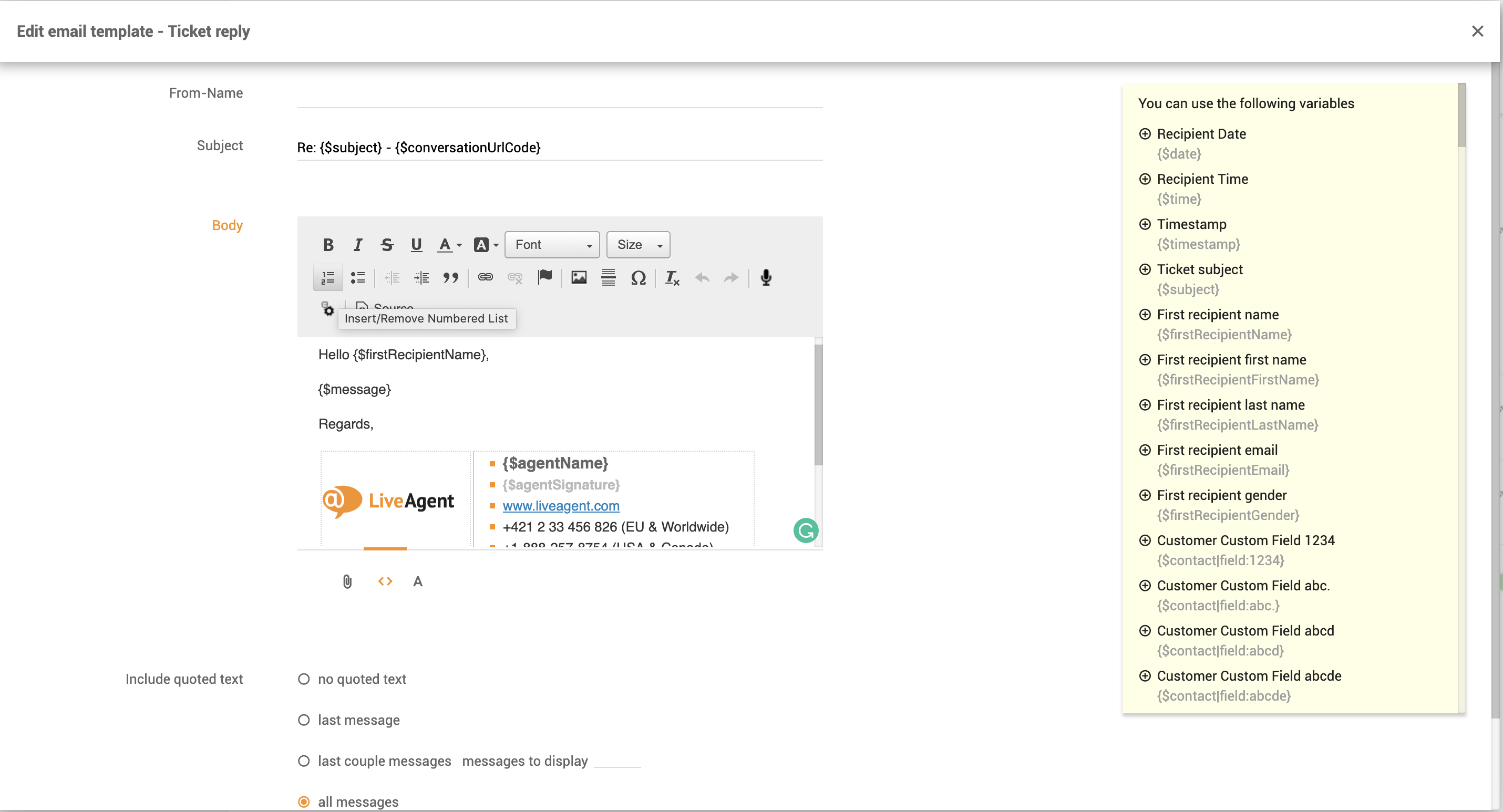 Email marketing strategies: the basics
Before you start mass emailing your customers, it is important to define the objectives of your email marketing strategy. Your goals will be the foundation for all of your activities and will help you measure their performance.
If you just start writing emails without a solid strategy, you risk sending messages that won't bring the desired results. The question you need to ask yourself as an e-commerce business is: "What do I want to achieve?"
Your goals might include:
Converting new customers
Increasing sales
Gathering reviews and feedback
Encouraging customer loyalty and improving communications
Providing information to customers (about special offers, new products, or updates, etc.)
Presenting your company and your exclusive points of sale
Obviously, you don't have to choose just one of these goals. However, with all of the possibilities that are offered by email marketing, the aim is to have a few clearly defined objectives. Trying to hit too many targets will result in the underperformance of your campaigns. By focusing on the goals that are most important to you, you can efficiently utilize your resources and avoid wasting time on creating email content that does not add any value to your users.
Let's have a look at what you can do to ensure you achieve your clearly defined goals.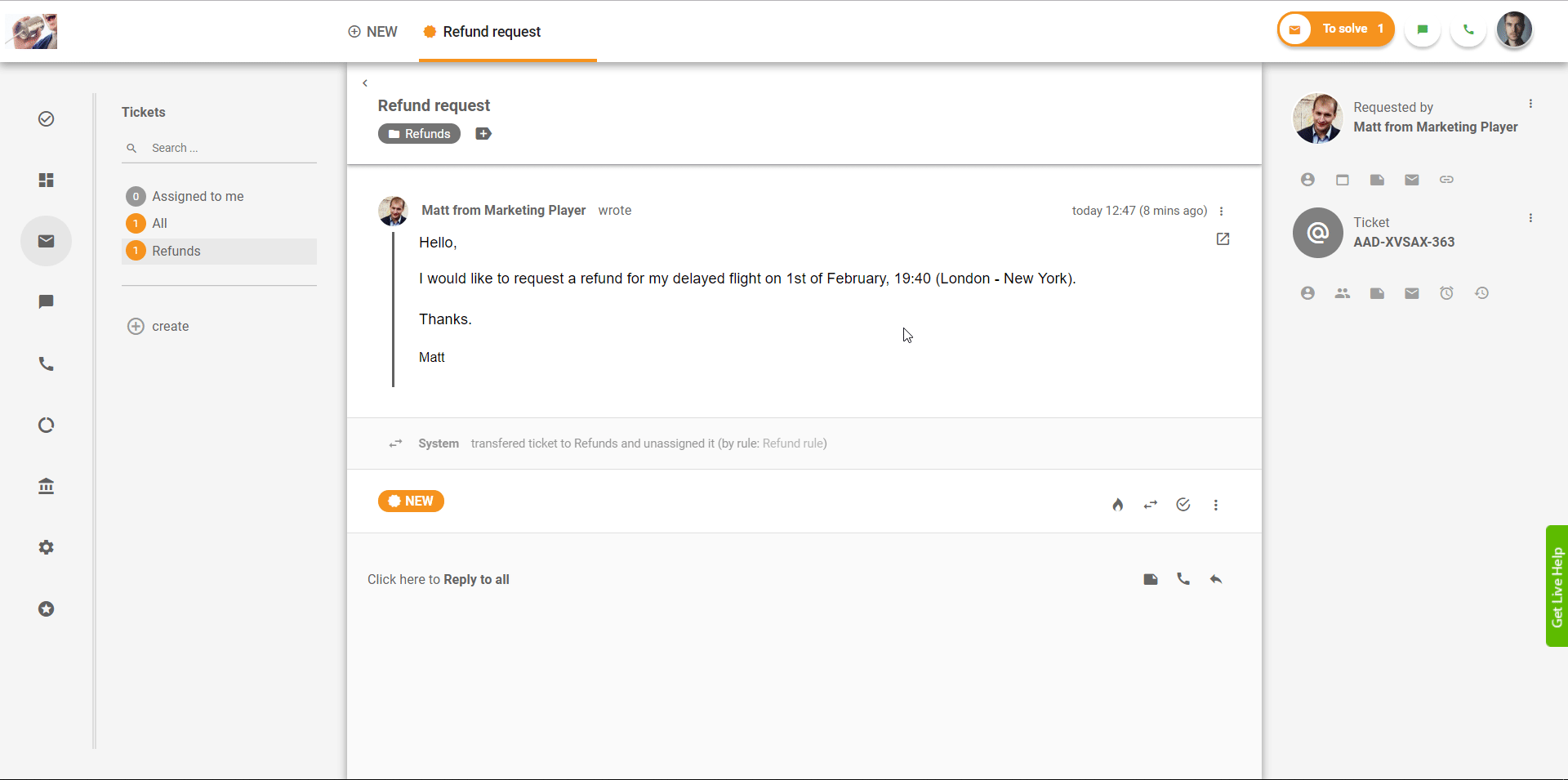 Summary of best practices for email marketing for e-commerce
Be consistent in the number of emails sent – don't change the frequency drastically
Obtain email lists in a legal way – don't buy contact lists
Keep lists clean of "spam traps"
Avoid being flagged as spam
Personalize your emails
Be consistent in the design of your emails
Use creativity when coming up with subject lines
Perform A/B tests
Always fill out the pre-header
Create a nice balance between copy and images
Place an unsubscribe button in a visible place
Avoid shortening links
Segment your contacts based on their interests and purchase history, etc.
Adapt, modify, or re-align your objectives over time
As mentioned at the beginning, we've prepared a handful of materials so that you can put theory into practice and start communicating with your potential and existing customers via emails.
Pre-sale email subject lines
Don't miss out – the sales season starts [next week/on Monday/in X days, etc.
Product sale email template subject lines
Good news – our prices are dropping
Price drop alert: up to [X]% off selected items
Order confirmation email subject lines
Success! We've received your order
Last chance email template subject lines
There are only a few [items] left from the [name] collection. Shop now
[X]% off ends in [Y] hours. It's your last chance to buy [items]
There's something you've left behind in your cart
Don't forget to order [name of the item that is in the user's shopping cart]
Still thinking it over? Complete your purchase before [item] is gone!
E-commerce email templates
Pre-sale email template
Hi [name]!
We are reaching out with some good news: our [annual/seasonal] sale is kicking off soon.
We've been working on an exceptional offer for the last few weeks, so you can expect big discounts coming your way.
Click here [link] to set an email reminder for a price drop alert if you don't want to miss out!
Want to learn more? Go to our website [link]
Best,
The [company] team

---
Product sale email template 1
Hi [name],
Here's your requested price drop alert!
We lowered prices on [all our products/selected products] by up to [X]%.
To get the discount, use this unique code at the checkout:
PROMO CODE: [code]
Hurry up, the offer expires on [date]!
---
Product sale email template 2
Hey [name]!
We think you should know that our prices have just dropped.
You can enjoy discounts of up to [X]% off on [all our products/selected products].
Have a look at some examples of discounted items:
[A list of the most greatly discounted products with images]
Click the button below to start shopping:
[button] ACCESS THE STORE

---
Product sale email template 3
Hi [name],
Our [spring/summer/fall/winter/annual/seasonal] sales have just kicked off.
You can get our products for [X]% less than usual. Just use the following code at the checkout:
[code]
Hurry up, this offer only lasts for [Y] days.
[button] BUY NOW

---
Last Chance email template 1
Hey [name],
It's your last chance to get our products with a [X]% discount.
Have a look at some of the items that are still available:
[Examples of products that are still in stock].
The offer expires [today/tomorrow], so you have only [Y] hours left.
[Button] SHOP NOW
Best,
The [company] Customer Service Team
---
Last Chance email template 2
Hey there!
Our [seasonal/annual] sale ends [today/tomorrow].
This means you only have [Y] hours left to save on selected products.
Discounts are automatically applied at checkout, you just need to add items that you like to your cart.
[Button] SHOP THE SALE
Here's what you can buy:
[Images of discounted products].
---
Coupon email template 1
Hello [name],
We have something special for you:
Next time you shop with us, use the code below to get a [X]% discount on any item you select.
[code]
Follow this link to use your coupon [link]

---
Coupon email template 2 – as a thank you for doing something
Hi [name]!
Thank you for [filling out our survey/your support/posting your review].
You can find your [X]% off coupon code below:
[code]
If you have any questions about how to apply the code, don't hesitate to contact us at [email address].
And once again – thank you for your help!
Regards,
Customer Satisfaction Team at [company]

---
Upselling/Cross-selling email template 1 – focused on cross-selling
Hi there [name],
You left your shopping cart full of cool stuff.
We hope that you are still interested in buying our products.
To help you make up your mind, we've created a list of products similar to the one sitting in your cart.
Maybe you'll find a better fit below:
[A list of products with pictures]
But no worries – the previous products are still waiting for you.
Button: Go my cart

---
Upselling/Cross-selling email template 2 – focused on cross-selling
Hello [name],
You bought a [product] from us recently.
You may be also interested in a few other products that work well with [item that was bought].
Here's what we've got for you:
[A list of products with pictures]
[SHOP]
Best,
[name and position]

Sign up for our free 14-day trial. No credit card required.
Test LiveAgent's automation, canned messages, email templates and ticketing capabilities. Better customer service is right around the corner.
Frequently

asked questions
What is eCommerce Email?
Email is a long-established marketing tool. The sales funnel describes a sequence of actions that a visitor can follow, from initial interest, through consideration, to purchase. E-commerce email is an effective method of promoting a product or service by sending a series of emails to a user when they visit a website.
How do I create an eCommerce email list?
To create an eCommerce email list, you need an email marketing tool that is equipped for eCommerce, so that you can create a form to gather your customers' information and a series of emails that help you create a relationship with your customers, as well as communicate your business. An example of such a tool would be Mailchimp.
How is email useful for eCommerce?
Email is the most popular way to communicate online. Sending an email is frequently the first step in the purchase process.