If you're not sure what the best possible support ticket system for you is, or you haven't even heard of support ticket systems and want to know more, you've come to the right place to get started.
Not only is a support ticket system almost a necessity for any business, but this neat little system can make life much easier, saving you precious hours and winning you points with your customers.
However, the difference between an excellent support ticket system and an average one can be pretty drastic, so it's in your best interest to ensure you have the best possible system while still getting your money's worth.
What is a support ticket system?
A support ticket system is basically software that allows you to centrally manage multiple customer service requests that come in from various channels. This neat little help desk software generates a ticket for every customer service request you receive.
These can be email ticketing, call center ticketing, self-service portal ticketing, etc. However, regardless of the source, support ticket systems centralize these incoming tickets and store customer requests. Hence, it's easier for ticket management staff to address complaints and inquiries. If you receive customer complaints over multiple channels like email, phone, and your website, then a ticket system software is an ideal solution for you.
Why use a support ticket system in your business?
Consider a scenario where there is a small issue with your product, and you don't have a dedicated customer service platform. Customer inquiries will have to be addressed when they come in, and it's inevitable that you may unintentionally forget some customer requests.
This can be a frustrating experience for both you and your customer. As any business knows, customer satisfaction has an impact on your sales and loyalty. It's therefore in your best interest as a business owner to ensure that all customer interactions are kept short, sweet, and efficient. Something that's not always possible with improperly trained customer service reps.
That's where a good support ticket system comes into play. Every request should be recorded, as well as the date, time, and other relevant details, and a ticket will be generated. By doing so, your customer support team will be much more efficient in the way they handle incoming requests.
There's also the added benefit of being able to schedule reminders and prioritize depending on the customer's requirements. It'll save you valuable time and make you look more efficient and in control. It also makes life much easier and helps streamline the entire customer service process.
How to choose the best support ticketing system
It can be challenging to choose the best support ticketing system for your business. There are several factors to consider, and while most help desk software will provide enough features to keep customers happy, the most common question comes down to what the most cost-effective solution is. Let's look at some factors.
Multichannel support
You should ask yourself whether you receive customer support tickets from all the communication channels from which you get complaints from or does all your ticket traffic come from a single source. You may also want to optimize for one or two channels and look for a customer service software that provides only those features. It's worth taking the time to see if you interact with your customer base primarily via email, customer calls, and social media, which may warrant looking for a particular feature for help desk software.
On the other hand, if you have most of your tickets coming from the customer portal, you may want to invest in a system with built-in live chat software for instant assistance.
Ticket management
If you're sure you will receive multichannel ticketing, you should look into a hybrid ticket system. This allows customer service agents to follow the ticket resolution or customers' questions across multiple channels.
Alternatively, you can opt for a universal inbox where you can view and reply to multiple desk tickets from a single place.
Customer relationship management is an integral part of why you're opting for ticketing software. If you notice repetitive issues, features like macros or templated responses along with predefined answers will help you save time. Automated ticket distribution and escalation make the system easier to manage. Mass ticket actions will allow you to perform actions on multiple tickets simultaneously, saving you time and allowing you to send, transfer, resolve, or delete multiple tickets at once.
You also want in-depth reporting and analytics to make sure your decisions are informed. Software that provides alerts and notifications is also great because they ensure you don't miss out on anything and nothing slips by unnoticed.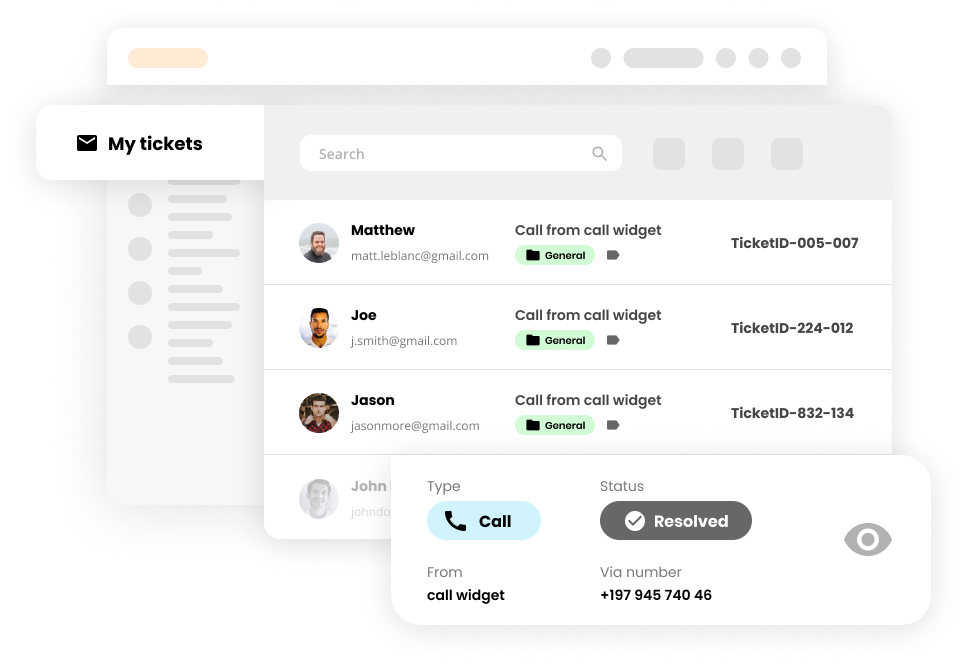 Live chat
Live chat software is a great way for you to resolve customer queries in real-time communication via instant chat messages. You can opt for a chat distribution system that passes customer requests to all online customer support agents. In general, having live chat software embedded into the website adds value to customer support.
Pro-tip: Make sure you do your research on good hosting services so that your website speed and capacity is optimized. The last thing you want is for your live chat software to crash on the site due to structural issues.
Furthermore, chat overview allows you to see on-line visitors, location, and URLs. You also have the option of interaction monitoring with incident tracking software and conversation history, which will enable you to see previous chat sessions. It's a valuable tool that provides your service desk team with comprehensive information about your customers.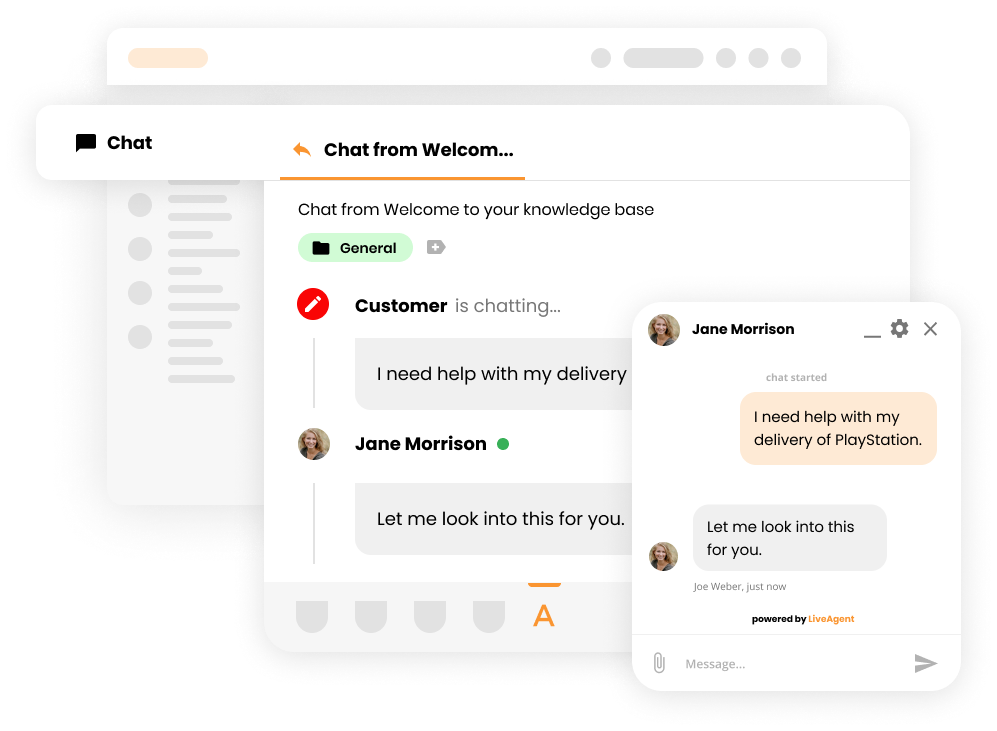 Call Center
A call center can either receive inbound calls from clients or make outbound calls. This is usually done to notify the customers about a product. An interactive voice response (IVR) is an invaluable part of a call center software. IVR technology automates your phone system with pre-recorded voice messages and then routes the inbound call to the appropriate agent or department.
When the support team is busy handling other calls or customers do not have time to speak with an agent, there is also an option to request a callback in the IVR menu. Call logging or call recording is also a feature in many call centers due to industry standards related to legal, training, or security purposes.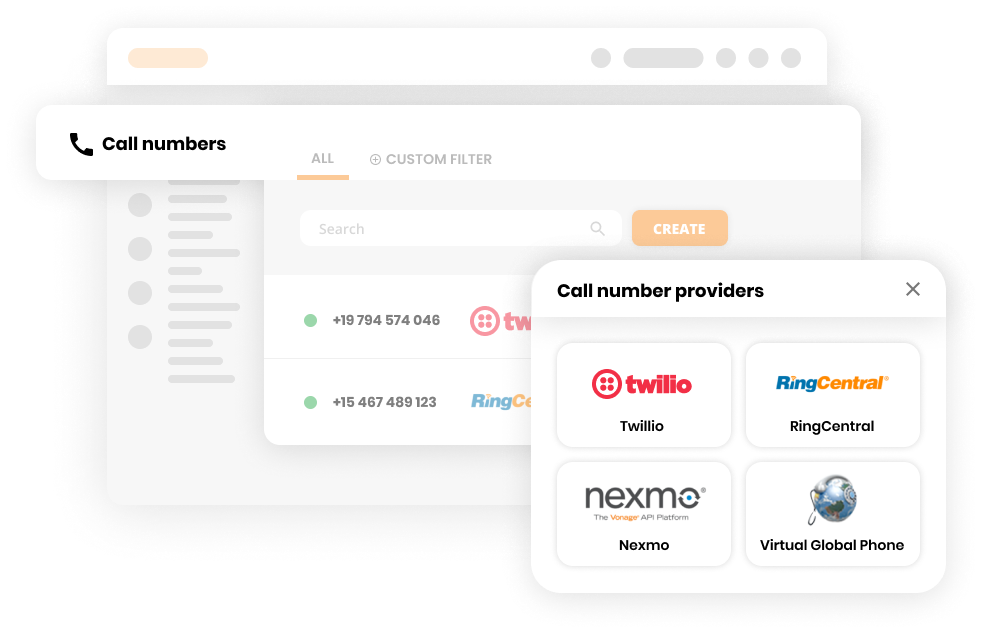 Tracking different channels to see where your brand is mentioned is also known as brand monitoring. Monitoring how consumers view your brand or brand reputation management and making sure to take strategic decisions wherever necessary can drastically affect customer happiness ratings. Social media notifications which can come from social media management tools, can be an effective way to maintain a desired social image.
Customer portal
Think of an entire library with a list of articles or information about products or services, articles, guides, screenshots, videos, etc. This is a one-stop shop for all information about a product, commonly known as knowledge base software. It's crucial to have a ready database of customer information as well.
FAQ pages also function as a primary source for resolving customer issues or discrepancies. Forums also function as discussion areas for specific topics. Some customer portals also have feedback and suggestions pages.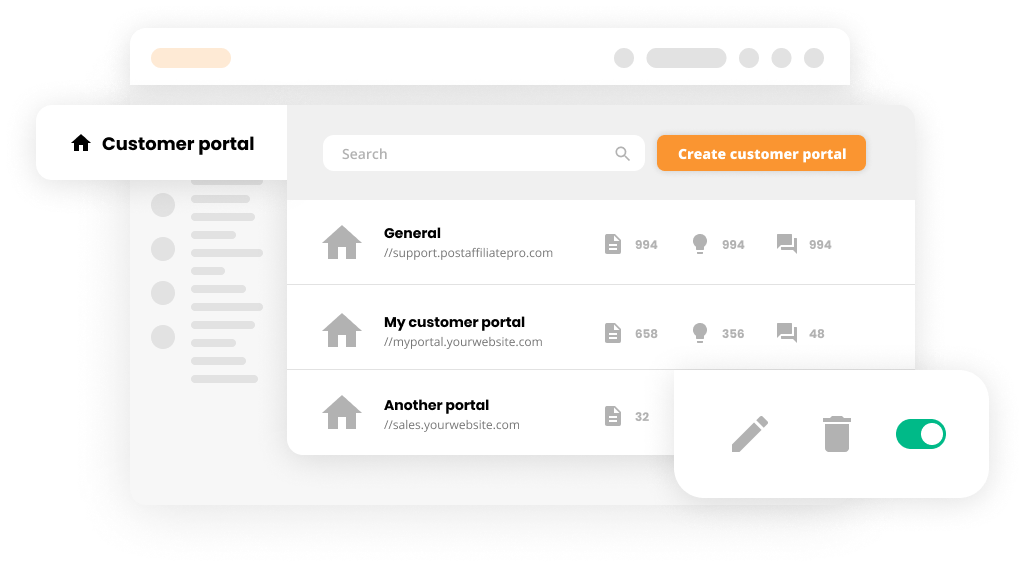 Platforms specifics
You will inevitably have to resolve issues over multiple communication channels, so any platform you go with should offer you a multi-channel communication path to resolution. Ticket management should involve ready-to-use templates for templated responses and should also allow remote access control.
Custom service level agreements or SLA management ensures that all agreed-upon service levels are being met, and that attention is paid to the metrics by which the agreed-upon services are measured. Combined with reporting and analytics, which gives you enough data to make informed decisions, and time tracking software to keep track of hours and expenses across teams, the customer experience is enhanced considerably.
Integrations
Any software worth it's salt should be able to integrate across several platforms seamlessly. This includes, but is not limited to social media, eCommerce platforms, and VoIP (Voice Over Internet Protocol). For ease of use, integration is essential, and failure to integrate may cause the software to be overlooked even if it is potentially useful.
The most efficient way to collect customer satisfaction data is by integrating with customer feedback software to collect customer satisfaction surveys. Having access to satisfaction surveys means you can be proactive in how you manage your systems, leading to faster resolution times when an issue arises.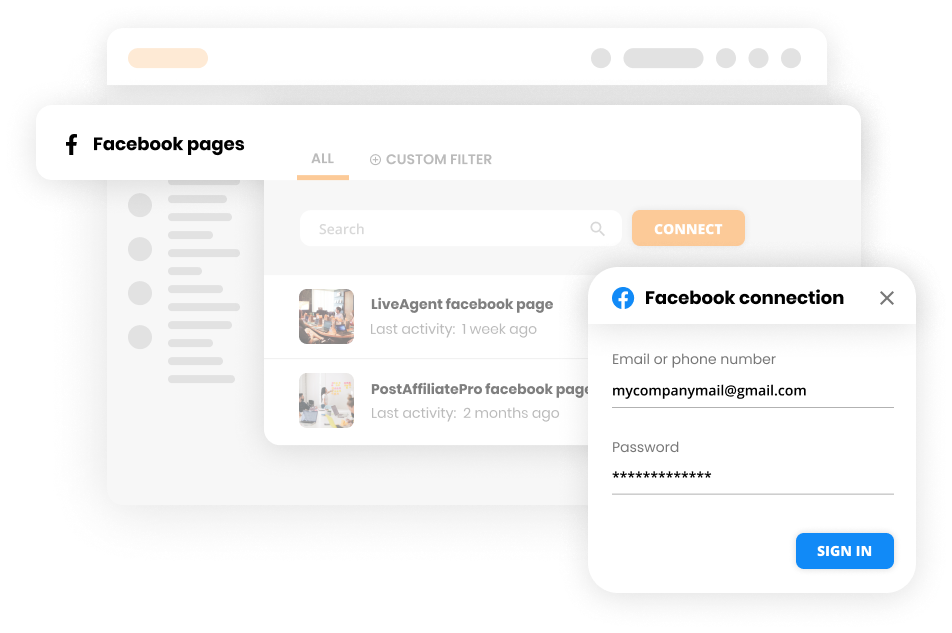 How much does support ticket system cost?
Good customer software can vary in price depending on the plan you opt for, the number of features it gives you, and how many agents you're using. Ensure you check what pricing plans are available and opt for a custom pricing model where you pay per user per month.
Most software should also come with a free trial period in case you need to see if you like them or not.
Top 25 support ticket system providers
1. LiveAgent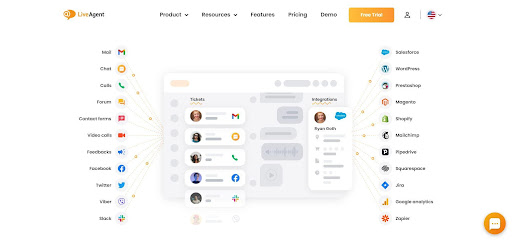 If you're looking for support ticket software, why not start with the best? LiveAgent is undoubtedly one of the best out there. With all support channels under one roof, this feature-rich software has over 130+ features and 200+ integrations with the tools you already use, which means it can integrate with various customer feedback software.
Just when you thought it couldn't get better, LiveAgent brings to the table, along with its universal inbox, a hybrid ticket stream so you can follow resolutions across different channels. No more lopsided workloads. LiveAgent automatically creates and distributes workloads optimally between agents. Time tracking allows you to track your agent's work time per ticket. It also takes care of SLA compliance by keeping track of business hours.

Additional information can be stored in the ticket fields, and you can carry out mass actions of different kinds. To top it all off, there's a SPAM filter, so you don't have to see unnecessary content, and you can merge tickets about the same issue.
Key features
A flexible live chat software
Call center software
Customer CRM insights
Social media ticketing
SEO optimized knowledge base or integrated knowledge management
Indexed self-service portal
Canned responses
Predefined answers
Internal tickets
Ability to merge tickets
Option to add private notes to a tickets
Split ticket
Automatic notifications
Agent collision detection
Audit log
Ticket exports
Pros
Powerful software
Feature rich
Affordable pricing plans
Cons
Steep learning curve
Limited features on the free plan
Price
LiveAgent offers several plans with transparent pricing for their omnichannel help desk software advanced automation, live chat, social integrations, and call center capabilities. You even get a free 14-day trial to see if you like it. Then pay as you go and upgrade whenever you want. There are no contracts, no setup fees, and you're free to cancel anytime.
The plans are as follows:
Small Plan @ $9/agent/month
Medium Plan @ $29/agent/month (contains everything in Small plus more)
Large Plan @ $39/agent/month (contains everything in the previous plans + more)
Free Account with limited features
Ticket overload? No problem.
Maintain high service standards at all times and be stress-free with LiveAgent.
2. Freshdesk
Freshdesk is another powerful help desk software with some unique features that allow you to prioritize, categorize and assign tickets, so you never lose track of them. It can track incoming tickets over multiple platforms but what makes it unique is that it has an agent collision detection feature to ensure that multiple agents don't wind up working on the same ticket by accident.
Along with the option of pre-formatted replies, FreshDesk also allows you to prioritize, categorize and automatically suggest incoming ticket fields.
It also uses AI-powered bots that incorporate a powerful automation engine to deliver quick replies to your customer and achieve faster resolution times.
Key features
Shared ownership (share tickets with other teams while maintaining visibility on issues)
Linked tickets
Support across multiple channels
Intelligent ticket assignment
Custom reports
Pros
Large number of integrations
21 day free trial period
Great for small to midsize businesses
Cons
Free plan has limited features
Limited phone support
Price
Freshdesk offers multiple plans over a varying price range in both help desk and omnichannel. Make sure to go through the features to see which one is the best for you. There's also a free plan that can be helpful as it has unlimited agents, but it has minimal features.
3. Zendesk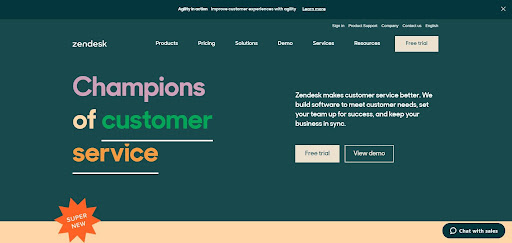 Zendesk has taken customizing for specifics to an extreme, so their products include Zendesk for services, sales, platforms, and APIs, as well as marketplaces. It also allows your customers to reach you over a channel that they're most comfortable with as it provides support over live chat, social media, email, or call.
The help center and community forum allows customers to resolve issues at their own pace while reducing the load on the agents who can now focus on more urgent issues. The entire experience is also personalized for the customer with the use of AI-powered bots.

Key features

Centralized hub for storing and tickets
Help desk automation
Multilingual support and content
Prescriptive dashboards to analyse customer experience and team management
Issue tagging across a wide range of tickets
Pros
Unified agent workspace
Pre-built integrations
Actionable insights
Cons
Most powerful versions are expensive
No free version
Price
Zendesk offers multiple plans that are different for people and enterprises.
Suite Team @ $49/agent/month
Suite Growth @ $79/agent/month
Suite professional @ $99/agent/month
For enterprises it costs
Suite Enterprise @ $150/agent/month
There's also a $250/agent/month for those who require the most powerful version.
4. Kayako
If you're looking for a personal touch to your customer service while retaining advanced features such as detailed reports, etc., it might be wise to consider Kayako. This help desk software is perfect for smaller businesses as it allows for customer service to be made personal and simple. The live chat software is included, and available 24/7, so you can help customers in real-time across every channel.
It also integrates seamlessly with your website, iOS, and Android device apps. The customer service is context-driven, so you always have a complete picture of the resolution journey and know what's happening.
The customer self-help knowledge base is also available 24/7 with knowledge base articles so your clients can help themselves.

Key features

Support ticketing with email integration
Kayako Query Language allows users to create custom reports
Emphasis on support for ecommerce platforms
Variety of API or ecommerce integrations
The ability to generate comprehensive customer and organization profiles for CRM
Better appointment management to help your business stay organized
Pros
Great for smaller businesses
Personalized
Value for money
Cons
Features tend to be somewhat limited
Price
Kayako has three plans depending on your needs.
An Omnichannel inbox for small teams @ $15/agent/month
A customer service software for growing teams @ $30/agent/month
And a customer service solution for larger teams and businesses @ $60/agent/month
5. Zoho Desk
Zoho Desk is a powerful software and definitely one you should consider. Zoho Desk's omnichannel approach allows you to receive and deal with tickets across multiple platforms without breaking a sweat. Zoho Desk enables workflow automation to automate manual repetitive actions and track accountability, and spot bottlenecks.
Zoho Desk allows you to connect with other tools you use and even build your own help desk-based internal apps through SDKs. You also have the option to embed a knowledge base and AI capabilities into your website, iOS, or Android device.
Zoho Desk also has advanced features for you to receive custom reports on insightful information.
Key features
Batch communications
Real-time analytics with Radar
Easy tracking of Bottlenecks with Blueprint
Zia, an AI-powered assistant
Advanced response editor
Various Work modes for Ticket management
A live dashboard for displaying critical data and metrics
Pros
Zoho Desk is affordable
Zoho Desk has powerful software
Excellent customer service
Cons
You may experience workflow interruptions with Zoho Desk
Price
Pricing details for Zoho Desk vary depending on whether Zoho Desk bills you annually or monthly.
| | | | |
| --- | --- | --- | --- |
| | FREE | STANDARD | PROFESSIONAL |
| Billed Annually | Free | $14/agent/month | $23/agent/month |
| Billed Monthly | Free | $20/agent/month | $35/agent/month |
| Agent Limit | 3 Free Agents | Unlimited | Unlimited |
6. Jitbit Helpdesk
Jitbit has two versions of its help desk software systems. It has an "on-premise" version and a cloud-based SaaS version. One of the notable features of Jitbit is the two-way email help desk ticketing system. This immediately turns incoming emails into trouble tickets while sending out automatic notifications to both users and help desk agents.
Jitbit also has incident tracking software and can assign agents or customer service reps to different areas. The SaaS version is also available, so you don't have to worry about the installation procedures. There's also great integration, so you can resolve tickets over multiple channels of communication.
The on-premise version is a one-time payment plan and is suitable for up to 10 agents. This is great for anyone trying to avoid a subscription or multiple payments. It has options for all business sizes, from midsize businesses or slightly larger than medium businesses down to the business requirements of small home businesses or large enterprises.
Key features
Email ticketing system
Easy ticketing resolution
Connects with your IT systems
Incident tracking
Pros
SaaS version available
One time payment option available
Cons
On-premise version only suitable for 10 agents
Price
There are several pricing options available, with more features available as the prices increase.
| | | | |
| --- | --- | --- | --- |
| Small | Company | Enterprise | SaaS (hosted) |
| $1699 | $3499 | $4999 | from $24 mo |
7. HappyFox
HappyFox has won the PC editor's choice for the best help desk software for five years in a row. It handles all inbound requests in one ticketing system. Complex and redundant workflow is outsourced to a powerful smart rules engine. It also analyses metrics and can generate solid reports which help make informed decisions.
You also can create custom fields, workflows and tailor and personalize the support experience. HappyFox is excellent not just for HR & Marketing, Customer Support, and IT Operations but also for all teams.
Key features
Task management
Templated responses
Help desk reports
Asset management tool ( Asset tracking including software assets)
Pros
Automation
Asset management
Task management
Cons
Interface tends to be a little complicated
Price
HappyFox has both agent-based pricing for small and medium-sized teams as well as unlimited agents for large teams. Pricing has to be requested depending on the plan you choose.
8. Vivantio Pro
Vivantio helps you run your team like a professional. All incoming service requests are sent to the right teams. Ticket types are customizable; the business process can be managed across various teams, departments, and even the customers. Essential operational data is also viewable.
Intelligent routing and SLA-driven escalations help remove bottlenecks. The software has powerful automation tools as well. You can even offer conditional input choices to help customers resolve issues more quickly.
You also receive a free B2B Customer service transformative guide to help you make your entire company more customer-centric, which can help with customer sentiment by increasing average customer satisfaction.
Key features
Self-service
Automation
Knowledge management
Asset management
Pros
Asset management included
Knowledge management included
Powerful Automation features
Cons
Takes a bit of getting used to
May feel a bit unusual when using initially
Price
The price varies depending on the plan you choose and the features you need. The plans are:
Value $42/user /month paid annually
Vital $52/user /month paid annually
Velocity $82/user /month paid annually
Visionary $142/user /month paid annually
9. HaloITSM
HaloITSM is everything you need for IT in one place. It allows you to have central control over your communications and automate your workflow. Their ITIL-aligned processes make it easy to manage incidents and meet SLAs. Your users will also find the self-service portal extremely easy to navigate.
It also allows you to centralize the asset management process and take advantage of the powerful AI software available. The best part is you can try it out for a month for free to see if you like it without needing a credit card.

Key features
Incident management
Configuration management
ITIL service catalogue
Knowledge management
Pros
Problem management
Change control
Automation
Price
The pricing goes from 3 agents paid per agent per month to 150+ agents, so you're sure to find the pricing suitable for your company and the number of agents. The more agents you have, the more affordable the pricing is.
10. Hiver
Hiver is the world's first Gmail-based help desk app, which means you can deliver fast and empathetic customer service right from Gmail without having to learn and adapt to another tool. A huge bonus if you don't want to waste time and money re-training staff.
It creates accountability with email ownership and status to make sure nothing slips through the cracks. You can seamlessly collaborate while keeping internal and external conversations clearly separate yet in context. This way, you can collaborate on support emails without requiring CCs.
You also receive analytics and insights into workload distribution, view SLA violations and team performance, and improve based upon the metrics.
Key features
Email tags
Shared drafts
Activity timeline
Collision alerts
Access control
Round-Robin assignment
Notes and @mentions
Customer surveys
Pros
Allows collaboration among teams
No need to retrain staff
Creates accountability
Price
Depending on what plan you're comfortable with, you can choose from the following but make sure to check what features are available.
Lite @ $12/user/month
Growth @ $24/user/month
Pro @ $37/user/month
Elite @ $57/user/month
Engage with your customers on all channels
If you wish to improve your response and resolution times, consider LiveAgent for all you support ticketing needs.
11. Gorgias
Gorgias allows you to completely centralize your support tickets in one place. This will enable you to make sure all your customer's data is displayed while you're talking to them, which is exceptionally useful. You can edit orders, modify subscriptions, and refund payments without leaving your help desk. You also can track all sales generated by support agents over text messages, social media answers, and live chat conversations on your website.
The software is also designed with eCommerce specifically in mind but can fit your entire stack with over 30+ integrations.
Key features
Multi-store connection
Stylish menu
Templates automation
Automated responses
Rules and Macros
Auto responder
Pros
Integration
Preferred for ecommerce
Cons
Pricing is per number of tickets
Price
The pricing is cheaper when paid annually, but you can also opt for a monthly subscription.
Prices start at $50/month for 350 monthly tickets +$25 for each extra 100 tickets and go all the way to $625/month for 6,000 monthly tickets +$14 for each additional 100 tickets. You can also request a custom pricing plan for your own needs.
12. ProProfs Help Desk
ProProfs Help Desk is simple, straightforward, and easy to use. It allows team members to collaborate with a shared inbox. Automation allows for increased workflow productivity, and detailed performance reports and insights based on analytics are also available.
While it also provides multi-channel support and includes a knowledge base, it is best used by those who want to resolve all customer support queries via email.
Key features
Collaborate with shared inboxes
Increase agent productivity with automation
Improve performance with reports
Provide multi-channel support
Includes Chat, Knowledge Base & Survey
Pros
Perfect for those who want to use just email
Very efficient software
Cons
Not as powerful as other software
Price
The pricing starts at $0 for the free version, but you can use the essential version for just $10/user/month, and if you need even more features, you can access the premium version for $15/user/month.
13. OneDesk
If you're looking for a way to merge project management software with help desk ticketing, then OneDesk is the solution for you. From the help desk side, you have the features that allow you to capture tickets by email, an integrated chat and collaboration, service request management, customer portal, and knowledge base. You also have the option of automated and customizable workflows, and you can keep track of service level agreements.
Add on top of this the benefit of a versatile project management software that allows you to have discussions & notifications on tasks & issues, views for traditional & agile project management, Gantt charts, scheduling, and assignments, time-tracking with timesheets & task timers, reporting and exporting and integrations for other applications you already use.
Key features
Help desk Software
Collaborate with your customers
Tasks, projects, and portfolios
Connect to OneDesk
Pros
Benefits of two in one help desk and project management software
Cons
Not optimal if you only want either project management or help desk software and not both
Price
The pricing is quite affordable at $9/user/month
14. ManageEngine ServiceDesk Plus
ManageEngine Service Desk is built especially for the purpose of being an IT help desk software. It incorporates best practice ITSM workflows, powerful integrations with IT management apps, smart automation, extensive reporting capabilities, codeless customizations, and much more.
You also have the option of deploying on premise or using cloud-based software. The standard plan is just IT help desk software, the professional plan includes a help desk + asset management, and the enterprise plan consists of a help desk + change + asset + project.
Key features
Incident management
Problem management
Change management
Asset management
Pros
Free tools and resources available
IT project management
Help desk mobile app available
Cons
Reporting tool is limited
Price
Prices are subject to individual needs, but a quote can be requested.
15. EngageBay
EngageBay has some exciting features when it comes to help desk software. Their CRM software allows you to store unlimited contacts and build stronger relationships by keeping track of all your customer details in one place.
It also allows you to automate your marketing process by sending personalized messages to the target audience. They also support live chat software, so you can offer your customers support whenever they request it.
Key features
Landing pages
Lead generation tools
Marketing automation
Macros
Pros
Offers multiple ticketing groups
Segmentation feature for personalized content and targeted campaigns
Video templates
Cons
Complicated
Takes a while to get used to
Price
There are several plans and options on how you want to be billed. A few of these entry-level plans are:
All-in-One starts at $8.99
Marketing starts at $7.79
CRM & Sales Bay starts at $7.79
Service Bay feature offers a forever Free Help Desk
16. Jira Service Desk
Jira Service Desk is the only service desk built on Jira. It's a part of Jira service management which includes all the functionality of the Jira Service Desk with better ITSM capabilities.
It gives you the option of configuring queues to track, triage, and assign incoming requests.
Key features
High-velocity service request management
A unified view of work
Request queues
Requests from Slack and Microsoft Teams
Pros
Efficient incident management
Asset management
Free for small teams
Cons
Only if three agents or less
Self-help forum only available support
Price
The price plans available are:
Free for three agents (For small teams starting with a service desk)
Standard @ $20/agent (For teams standardizing their service management)
Premium @ $40/agent (For organizations scaling high-velocity ITSM)
17. Jivochat
Jivochat allows your customers to reach out to you over the channel they feel most comfortable with, so you don't miss a chance to connect. It integrates seamlessly with everything from Apple Business Chat to WhatsApp, Instagram, and even a chatbot.
Efficient client/agent communication as all information and required tools appear in a single window.
Key features
Email chat transcripts
Blacklist
File Transfer
Service Quality ratings
Translator
Pros
Top-rated customer support app in App Store
Call back requests answered in 30 seconds or less
Real-time visitor monitor
Cons
Free version only available for first 5 agents
Price
Jivochat is free for the first five agents and after that costs $13/agent/month if billed annually.
18. Cometchat
CometChat has two versions of its software available, namely CometChat Go and CometChat Pro. CometChat Go is a drag and drop chat plugin for popular no-code platforms like WordPress and other web software.
CometChat Pro offers chat API, SDKs, and UI components for popular programming languages like React, Swift, Cotlin, Java, etc.
Key features
Ready to use plugins
Attractive white-label UI
No development is required for CometChat Go
Open-source UI components
Minimal development required for CometChat Pro
Pros
Little to no development required
Attractive UI
No need to pay until launch
Cons
CometChat Pro not suitable for those who can't code
Expensive
Price
The cheapest plan starts at $149/month
19. Freshchat
Freshchat is unique in the way it delivers customer service across multiple channels. It does so using a blend of AI and human assistance. Through the use of AI-powered chatbots, it guides customers through resolving their queries regardless of what channel they use.
The software even anticipates when a customer might have an issue with something and proactively reaches out to them first. It also integrates across most social media where most consumers feel the most comfortable.
Key features
Blend of AI and human support
Proactive
Context-driven bots
Pros
Multilingual support
Powerful AI
Price
Since prices vary depending on the plan you choose, it could be very affordable or quite expensive; however, this varies depending upon your individual needs.
20. Freshservice
Fresh service is an intelligent service management solution for the modern enterprise. The software boasts a massive return on investment for its customers. With its powerful automation tools, it can respond faster to customers and resolve issues. It gives a significant return on investment as almost half of revenue comes from returning customers, according to this benchmark report.
Due to its integrated service management on a single platform, it has improved service management.
Key features
Built for enterprise and designed for employees
SLA management
Knowledge management
Self-service portal
Pros
308% ROI
Expert onboarding
Migration services
24/7 email support
Cons
Phone support not always available
Price
The price range varies depending on the plan you opt for. It is important to go through the plans and features offered in detail.
21. Hubspot Service hub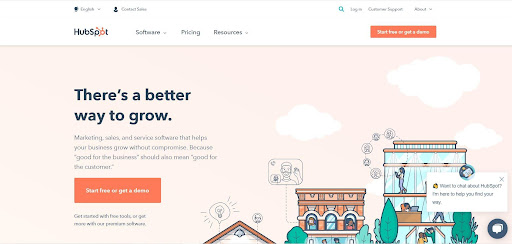 Hubspot Service Hub brings all your customer service data and channels together on one CRM platform so you can be more efficient with onboarding, retraining, supporting, and growing your customer base.
Hubspot prioritizes critical issues first and adds routing to tickets. It also has a knowledge base to help customers help themselves first. This reduces the load on the agents as well. The live chat feature also allows you to help customers on your website in real-time.
Key features
Help desk and ticketing
Knowledge base
Live chat
Automated customer service
Pros
Customer-centric reputation
Eliminates manual processes with automation
Cons
Charged based on number of marketing contacts which makes it expensive
Price
The price plans are as follows:
Starter Starting at $45/month
Professional Starting at $800/month
Enterprise Starting at $3,200/month
22. Vision Helpdesk
Vision Helpdesk allows you to bring together requests from your business email, phone, social chat media, and websites so that you can manage them centrally in one place. You can set SLAs, escalations, automate workflow and even automate your ticketing software flow.
Vision Helpdesk allows you to define the landing department and staff assigned when a new ticket comes in. You can modify ticket properties based on certain criteria and conditions. You can also set up auto close when you don't receive a reply back in a set time.
Key features
Private collaboration tool
Gamification increases productivity
Task management
Pros
Ticket based billing
Time-based billing
Billing reports
Cons
Not the best for integration
Price
There are several price plans starting from $12 to $800 depending on what features you want and how you want to download it.
23. Web Help Desk
Web Help Desk offers two IT Service Management options to fit your needs depending on what you prefer. The web help desk is an on-premises solution, and the Service Desk is a cloud-based solution.
Time and billing management is another great feature, along with hardware management. You can also streamline your trouble ticket results with trouble ticket management. Finally, you also have SLA management which helps ensure you do not breach your SLA.
Key features
Ticketing management
Incident tracking
Asset management
Knowledge base
Change management
Pros
Service desk has a month long free trial
Option to pay once and use forever or subscribe
Cons
Web Help Desk only has a 14 day free trial
Price
Prices vary depending on if you choose perpetual or subscription options. However, the more named users you have, the cheaper it becomes per user. You can obtain a quote on the website.
24. Agiloft Service Desk
Agiloft helps you close tickets faster than ever with their configurable ticket assignment and escalation rules which alert you to blockages and proactively escalate issues when necessary. You also have the option of improving consistency by automating the workflow.
Agiloft has a great knowledge base that allows customers to answer their easier questions, saving the agent precious time.
Key features
End-user portal
Live Chat
Customizable home pages
Pros
Flexible pricing to suit your budget
Personalized home pages
Price
To find out what the prices are, you can request a quote from the website based on the plan you're interested in. However, there's also a free trial available.
25. SolarWinds web help desk and service desk
SolarWinds web help desk has incident management that means that the incoming tickets are prioritized. The service catalog also enables standardizing service requests and fulfillment processes. The users have a service portal that functions as the single place to submit tickets and requests.
Change management allows you to plan and quickly implement changes. There's also a knowledge base built-in which will enable customers to resolve their smaller issues quickly.
Key features
Fully integrated IT asset management
Integrates with over 200 cloud applications
Problem management
Change management
Pros
Powerful automation
Great software
Cons
You are also charged per device
Price
Prices start at $19 per month per technician but go up to $89 per month per technician.
Top 5 support ticket system providers compared
Let's look at the top 5 support ticket system and compare some of their key features so you can make the best decision based on facts.
1. LiveAgent
LiveAgent remains at the top of our list with its powerful features like universal inbox, hybrid ticketing stream, automated ticket distribution as well as the ability to automate your workflow through time, action, and SLA rules. It has no setup fee, customer service available 24/7, and no credit card required to sign up for their free 14-day trial. It also allows you to cancel anytime as there are no contracts, and you're free to upgrade and pay as you go. Not only are all their plans incredibly affordable, but you can also start with a forever free account and see for yourself if it's a good fit for you.
Curious to learn more?
Join over 21,000 businesses around the world, across various industries that are already using LiveAgent and discover all it has to offer.
2. Zoho Desk
Zoho Desk has some great features making it one of the nicer help desk software available. It allows you to organize your help desk to reflect your company's structure. You can create a distinct self-service portal for each brand's customers too. The software even recommends information from the knowledge base to agents to add it to customer responses. Finally, the live dashboard shows current trends, and there's even a mobile app.
3. OneDesk
OneDesk combines help desk and project management software to give you the best of both worlds. It's perfect for teams that need to work on project management as well as handle customer support. To top it off, it also has a great affordable pricing plan, and you pay per user. Every plan includes unlimited customers, unlimited projects, and all the features of OneDesk.
4. Hiver
Hiver is the only help desk built for G-Suite. It's also a favorite among unicorns for customer support. The shared inbox feature allows you to access shared inboxes right inside Gmail. Analytics also lets you track key metrics and team performance. What's more, is the fact that you can delegate emails with a single click and write notes to team members to give context or instructions.
5. Kayako
Kayako made our list due to its simplicity and ease of use. It's the perfect fit for small to medium businesses and offers a personal touch to customer service. Although it does not have as many features as LiveAgent it still has most of the important ones you need for a small business customer support team. Kayako is also affordable and priced appropriately for the value it provides.
Top 5 support ticket systems compared
| | | | | |
| --- | --- | --- | --- | --- |
| Email support system | Capterra Rating | Free version | Free trial | Starting price |
| LiveAgent | 4.7/5 (approx. 1K reviews) | YES | YES | $9 per agent/mo |
| Zoho Desk | 4.5/5 (approx. 1.6K reviews) | YES | YES | $14 per agent/mo |
| OneDesk | 4.0/5 (2 reviews) | NO | YES | $9 per agent/mo |
| Hiver | 4.7/5 (74 reviews) | NO | YES | $12 per agent/mo |
| Kayako | 4.0/5 (157 reviews) | YES | YES | $15 per agent/mo |
Dated 30th of August
Conclusion
When it comes to choosing the right support ticket system solution, it is quite challenging to decide which one is best for your business. It is important to take a step back and consider the features you require in order to make an informed decision and to give your customer service representatives an advantage. Those factors, together with the great value for money and the excellent rating on reputable review websites, can aid in your search.
Cloud-based ticketing for an affordable price
Straightforward set up and ease-of-use make LiveAgent one of the best support tickets systems on the market.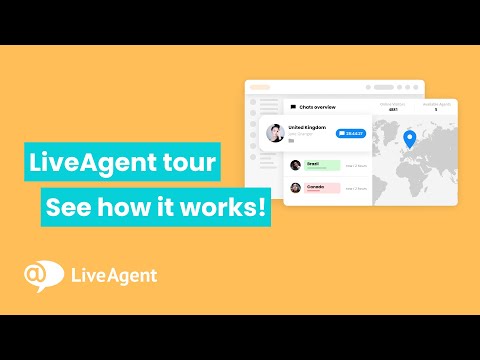 Frequently

asked questions
What is a support ticket system?
A support ticket system is software that creates a "ticket" whenever a customer has a service request. Since all interactions and requests are tied to this ticket, it becomes significantly easier for customer support executives to assist the client. Once the issue is resolved, the ticket disappears, and the team collaboration on the next issue or ticket can begin.
What is an omnichannel support ticket system solution?
An omnichannel support ticket system is a system that allows you to handle a ticket across multiple channels. If a customer emails you and then calls back from a mobile device to follow up, an omnichannel help desk ticketing software offers the multi-channel support you need to follow the ticket across multiple platforms.
What is the difference between a support ticket system and a standard email provider?
If you're only handling a few customer emails a day, then a standard email provider usually gets the job done. With a support ticket system, however, you can handle a much higher volume of customer issues and do it in a well-organized manner. A support ticket system usually lets you prioritize, reminds you, and stores all relevant information pertaining to a single client in a ticket. Tickets then can then be handled from a single dashboard.
What equipment is needed for a support ticket system?
A good support ticket system requires help desk software, preferably cloud-based help desk solution software, and a well-trained employee service to attend to queries. It should have a wide range of features and have integrated knowledge management business tools so you can quickly resolve issues. Pre-built integrations are also a huge help with resolving individual tickets or threaded tickets across multiple platforms.
What are the benefits of using a support ticket system?
Using a support ticket system takes a tremendous burden off your shoulders as you no longer have to search, remember or lookup details for each client and their issues. Everything is recorded and stored in a single location and can be easily accessed by you on a customizable dashboard from where you can prioritize and resolve tickets.
How does the support ticket system work?
The support ticket system raises a "ticket" when a customer reports an issue. This ticket must then be resolved and contains all the relevant information the internal employees require to solve the issue. This is much more efficient than trying to remember which clients need what done and also helps avoid errors.
What is the best support ticket system?
When it comes down to it, the best support ticket system depends on your business goals and varies with business sizes, from small businesses to medium businesses. The best help desk ticketing system for someone else may not be among the best help desk software systems for you. Make sure you do your research and choose carefully to get the most value for you and ensure you have happy customers.
How much does a support ticket system cost?
As far as pricing details go, the price range of a support ticket system can vary depending on which customer support software company you opt to go with and what features it provides you. So while you might find free versions of the software you need with just the common features, the price will increase with added notable features such as a chat feature or analytics features.