One way to speed up your chat is to activate a feature called real-time typing view. In other words, it is a feature that allows your agents to preview the text a customer is typing at the moment.
Did you know that;
1 in 5 customers is willing to stop using a product or service for slow response times via online chat?
Overall, this feature can give your agents the necessary time to analyze the situation and provide an accurate answer faster.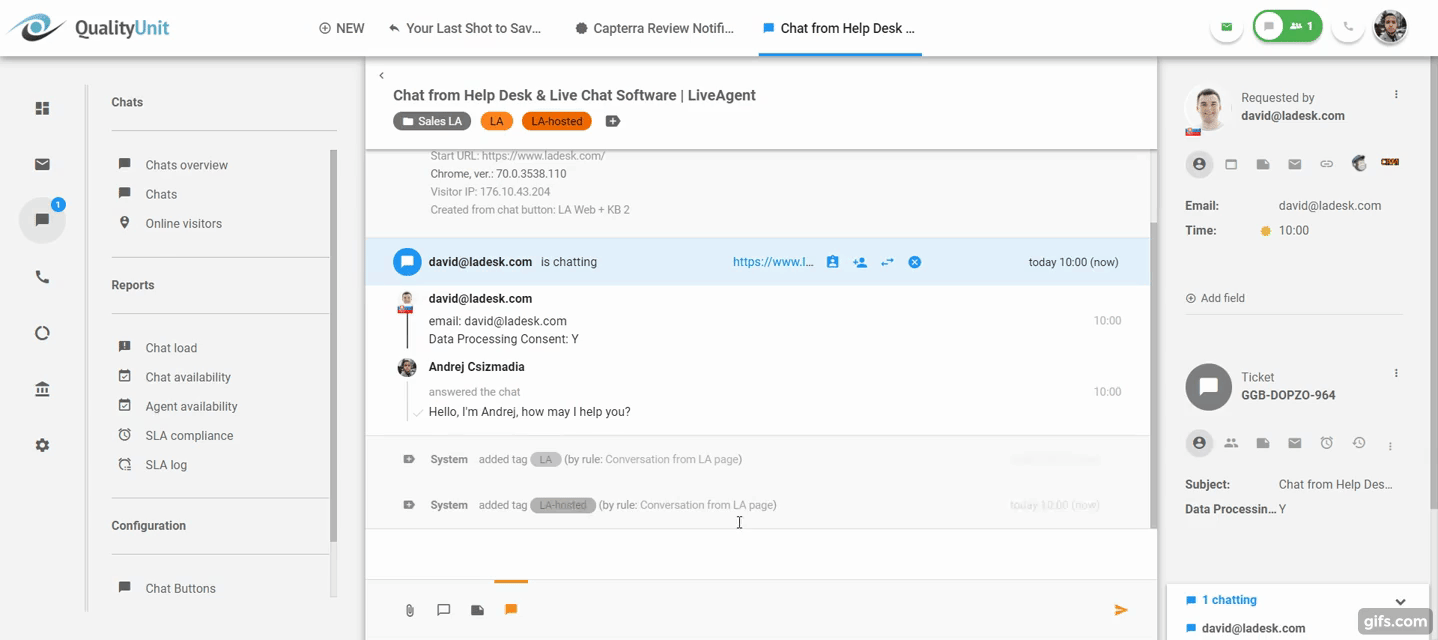 Many companies such as; Paypal or Ikea use a message sneak-peek feature to provide stellar customer service. Not only does it help your typing agents to find a solution faster, but it also gives them the ability to multitask. Thus, increasing their overall efficiency.
How does Real-time Typing view work?
Before the customer clicks the "Send Message" button, you have a chance to see in real-time what the customer is typing.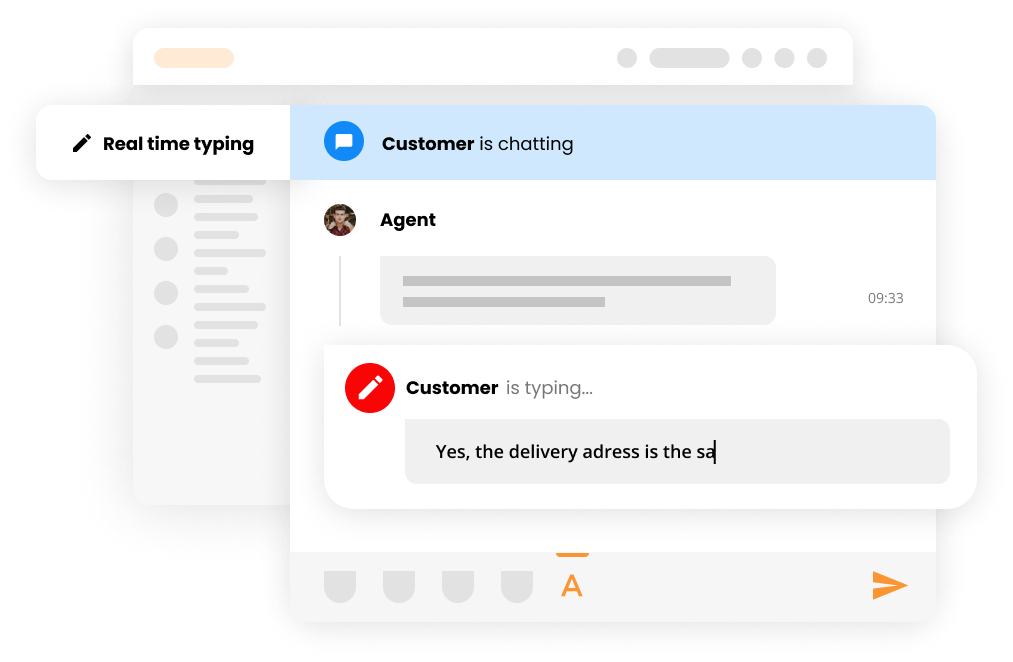 Therefore, giving you more time to prepare an answer or solution to the customer's problem. Customers appreciate quick and precise answers
Example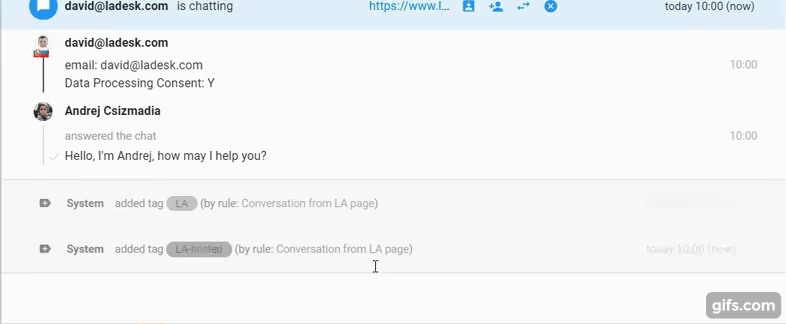 In the picture above, you can see an Agent asking the visitor: "Hello, I am Andrej, how may I help you?"
In real-time, you can see what the visitor is typing: "Hi Andrej, I need help with.."
Meanwhile, the Agent can prepare his answer.
How can you activate a Real-time Typing view feature?
To view the message sneak-peek on Live chat in real-time, you need to;
1. Log in to your LiveAgent account
2. Navigate to Configurations
3. Click on Chat -> Chat settings
4. Search for Show customer typing text
5. Turn on
6. Save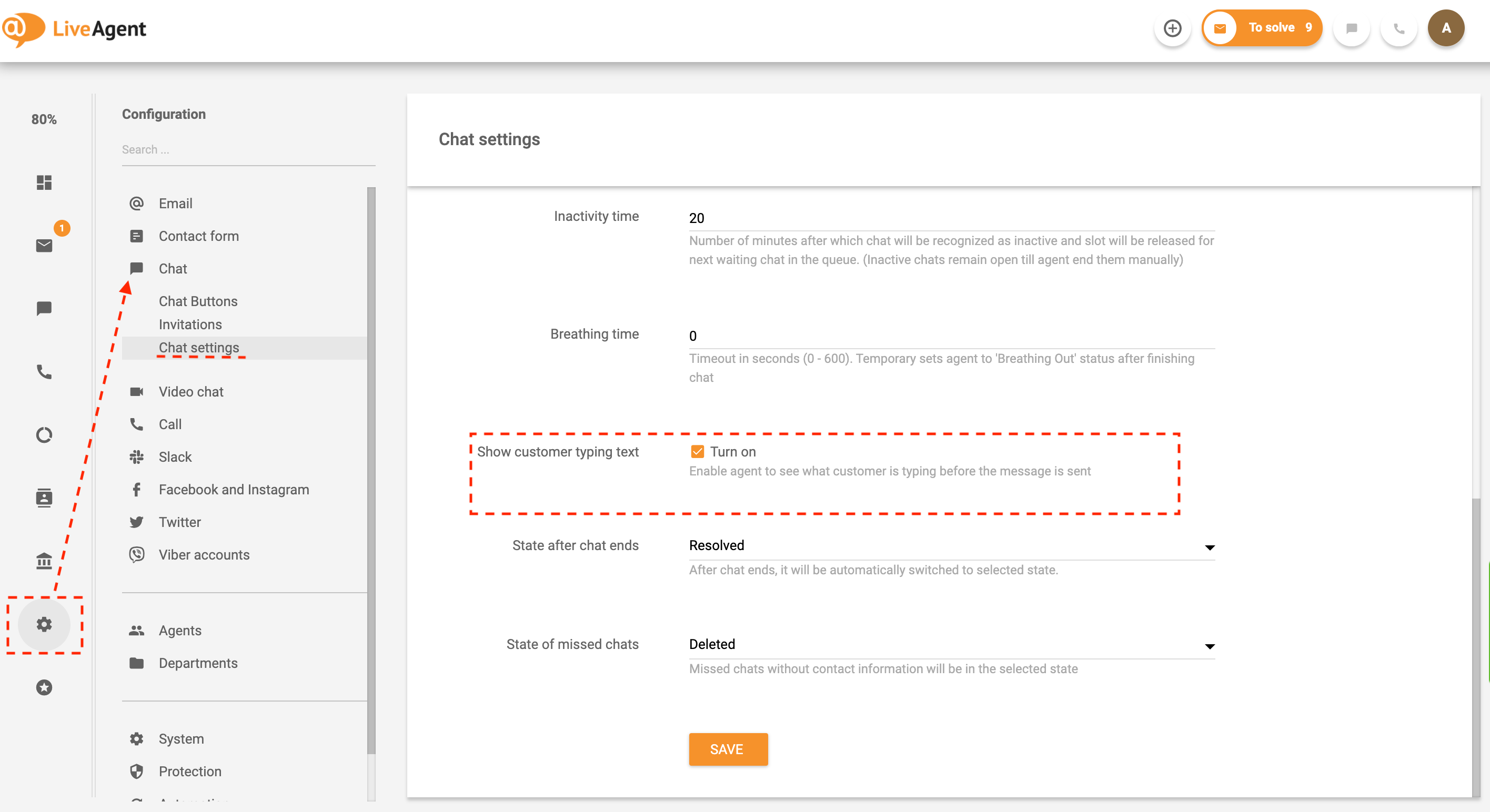 This feature is optional. Therefore, if you would like to deactivate it at some point, you can do it the same way.
Business benefits:
Competitive advantage
Saves time
Better CX (customer experience)
Boosts sales
Ready to increase your customer service effectiveness with LiveAgent?
Have your answers prepared before the customer submits a question with the Real-time Typing view feature in Live Chat. Try out our 14-day free trial and discover more help desk features.
Knowledge base resources
If you would like to know more, read How to set up a live chat – LiveAgent.
Bonus:
Would you like to improve the typing time of your customer service?
LiveAgent provides a free live chat typing test to help your agents improve daily.